Discover the perfect sofa
Individual
Mags sofa from Hay
Hay's modular Mags sofa invites you to relax, because it has everything a good sofa needs: a comfortable suspension, extensive upholstery and a hard-wearing cover.
Cozy
Polder sofa from Vitra
Comfortable and stylish - the Polder Sofa by Vitra convinces with its large, comfortable seat cushions and its asymmetrical and unusual shape. The perfect family sofa!
Modular system
Trio Sofa by Cor
Trio by Cor is something very special: in addition to its high-quality workmanship and the first-class materials used, this designer sofa is also extremely versatile.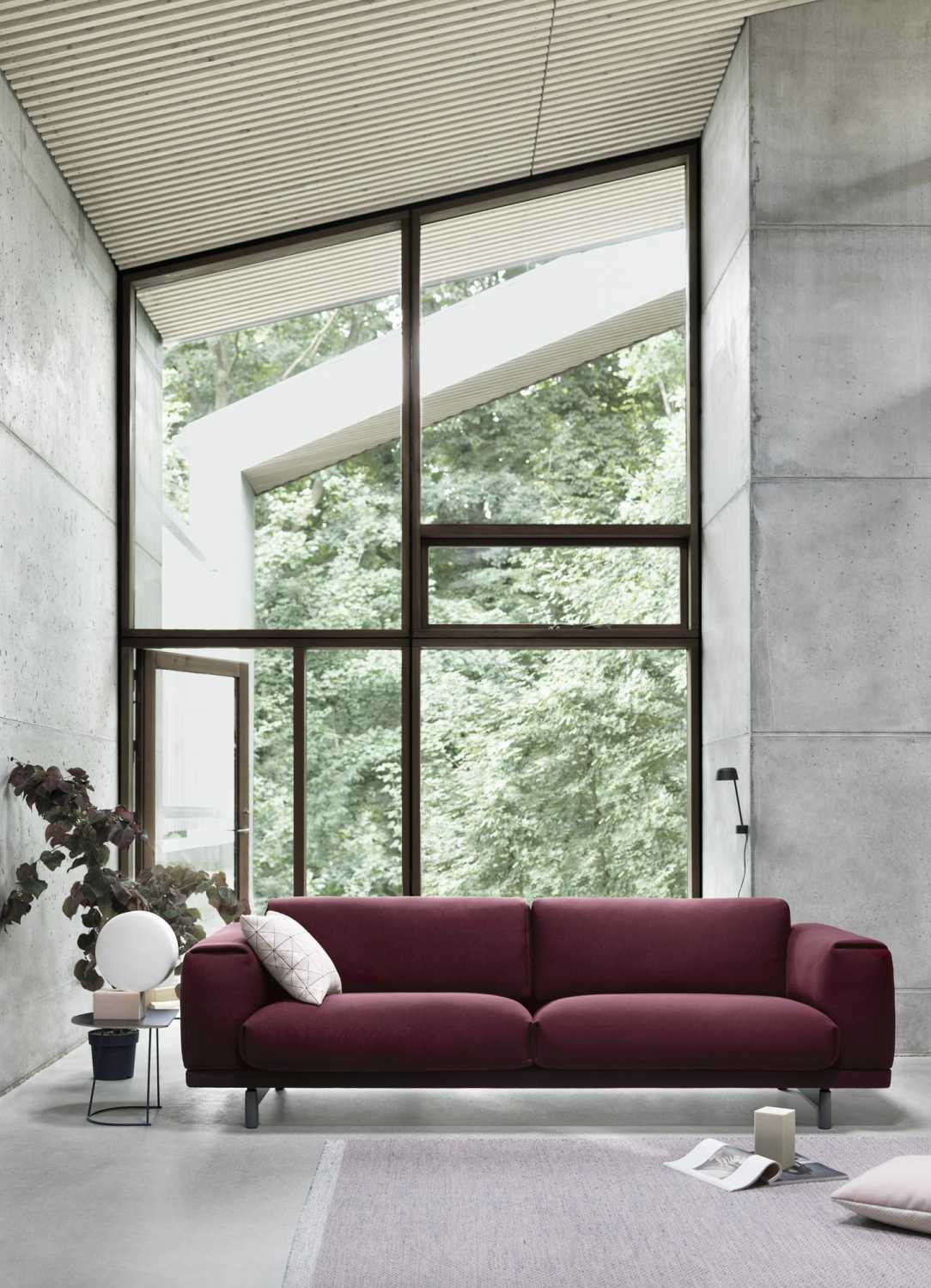 How to find the right sofa?
When choosing the right design sofa, it's not just a matter of colour and style. You can recognise a high quality sofa by various aspects:
Frame construction: Are the load-bearing parts made of dimensionally stable solid wood or just pressboard? Also check whether the parts are securely connected to each other, in the best case the wood is mortised and not just screwed together, as screwed connections can be loosened more easily.


Slatted base: The slatted base is located directly on the frame construction and is responsible for the seating comfort, as well as the base for the upholstery on top. Are steel wave springs used for the seat and elastic bands for the backrest? Is the suspension covered with a mat made of natural material such as linen, cotton, felt, coconut or cork? A cover not only helps against damage to the upholstery, but also prevents noise and the steel springs from being pushed through.


Upholstery Inside: The upholstery usually consists of several layers. First there is a spring core or chambers, then a breathable foam, possibly in different degrees of hardness. Finally, there is a polyester fleece between the upholstery and the cover.


Upholstery Outside: Whether leather or fabric, synthetic or natural fibre - this is a matter of individual taste. If you prefer large-area patterns or colour combinations, however, this is only possible with a fabric cover.

Apart from the material aspects, you should also take your personal preferences into account when choosing the right sofa, because after all, you have to like the sofa. So you should ask yourself various questions, for example
Who uses the sofa? Should it be more representative or an easy-care sofa for the whole family? Question the use of the sofa, consider who uses it and how many people should usually find space on it.


What seat height do you want? Older people generally tend to prefer higher and firmer seating furniture with a low seat depth. Young people often strive for a cuddly lawn.


Which cover is the right one? One of the hardest decisions to make when buying a sofa is usually the question of the cover. Ask about the durability of the fabric such as abrasion, lightfastness and rubbing fastness. In most cases, fabric covers are cheaper than covers made of leather or microfibre.

Do you still have questions or need support in choosing the right sofa for you? Contact us by e-mail at info@einrichten-design.de or call us at 49 (0)931 / 8 09 92 - 200 - we will be happy to help you!