Everything you need for good coffee...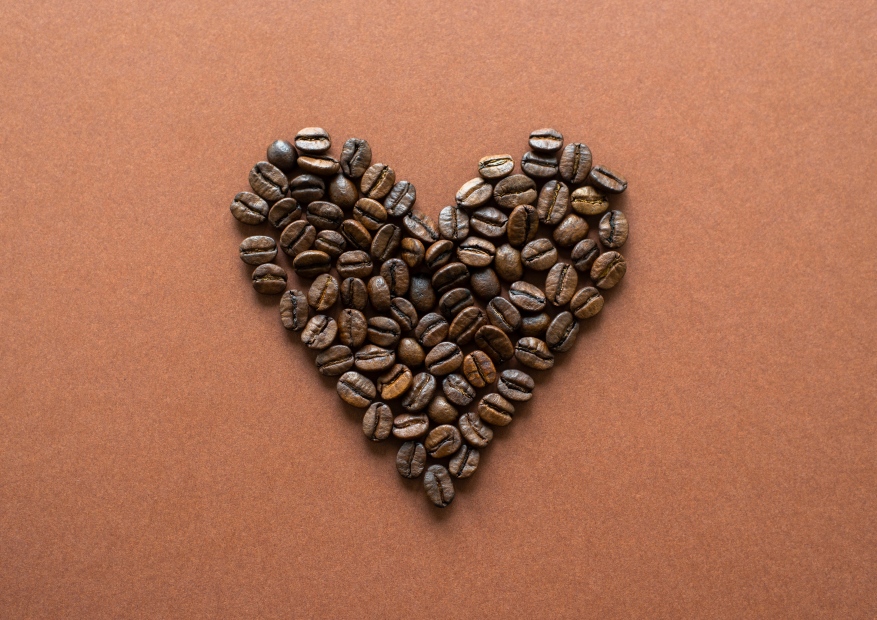 "Three things belong to a good coffee, first coffee, second coffee, and third coffee again."
- Alexandre Dumas
We too believe that for good coffee, the coffee itself is of primary importance. But its preparation and subsequent presentation also play an essential role in the enjoyment of good coffee. In this category, we have therefore brought together everything you need for the perfect coffee. Whether it's a coffee machine, grinder or cup - you're sure to find what you're looking for here!
Design products for a good coffee:
We recommend: Foodie Solo coffee maker
Do you like to drink a good coffee every now and then, but unfortunately your kitchen doesn't have room for a large machine? Then we recommend using the Foodie Solo coffee maker from RIG-TIG.
The coffee maker can brew 0.4 litres of coffee and an integrated drip mat prevents stains and splashes. This also keeps the small kitchen perfectly clean!

Drink in style
With the particularly noble design of the Bernadotte series by Georg Jensen, every coffee table shines in brilliant elegance. The well-known and popular design is an absolute classic and raises coffee drinking to a particularly appealing and high-quality level.
Since 1904, the timeless Scandinavian designs by Georg Jensen have spread joy and elegance with a unique combination of craftsmanship, functionality and artistic aesthetics.
Relaxed coffee enjoyment
The Theo series by Stelton includes everything you need to enjoy good coffee: Coffee filter pot, press filter pot, milk jug, sugar bowl and cups. The simple and appealing series consists of high-quality stoneware and complements every interior with an attractive component.
From Stelton and also from RIG-TIG you can discover other practical and shapely products, which sweeten your coffee pleasure additionally.
What makes a good coffee: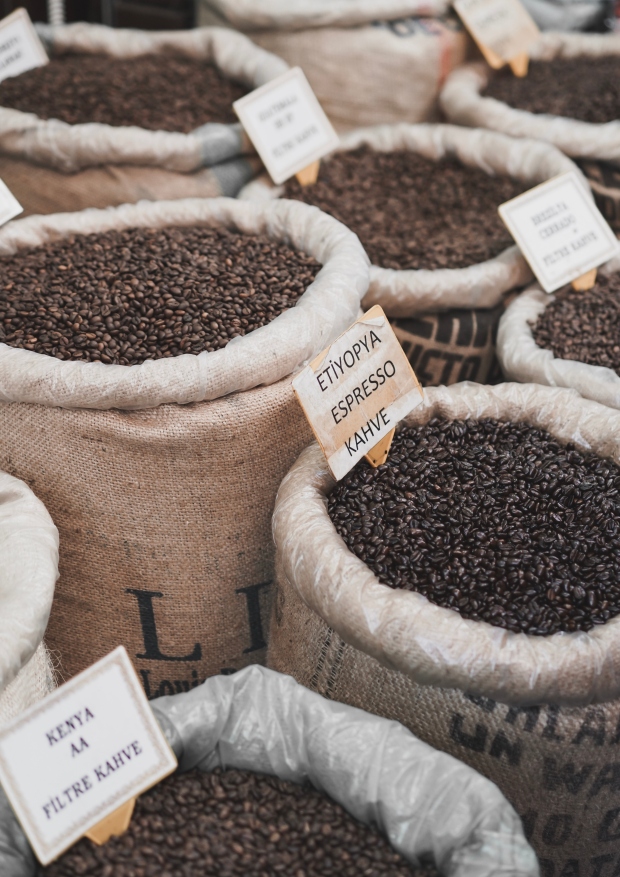 Coffee beans
The right choice
When choosing the right coffee beans, both the variety and the blend of coffee beans are important. Special blending ratios also require special roasting processes, so that each coffee tastes very individual. The blends from well-known manufacturers are usually designed so that the result always has a distinctive and full-bodied aroma in addition to a light crema.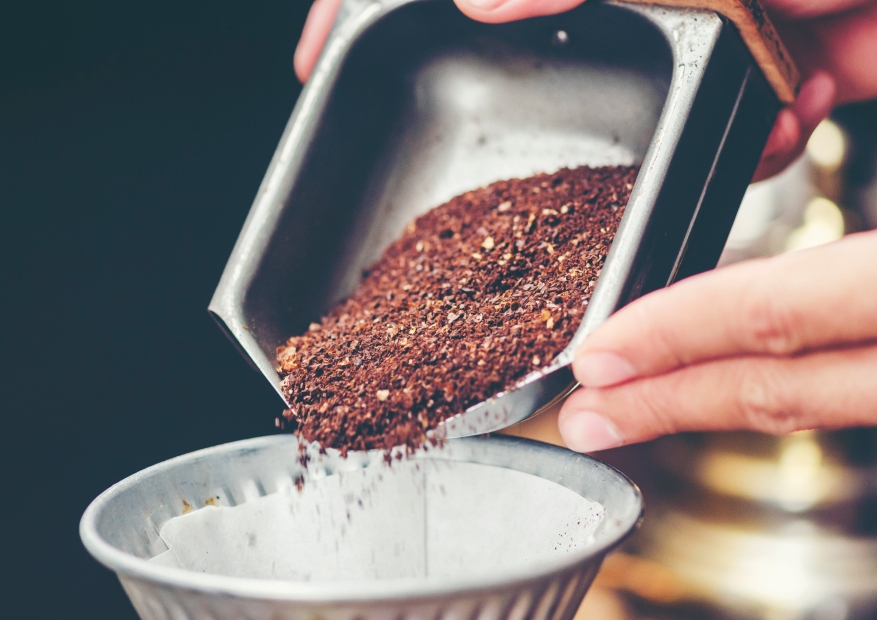 Grinding degree
The right setting
From coarse to fine - there are five different grinds. Depending on the type of preparation, a different grind is recommended. While the coffee powder should be rather fine for an espresso, a coarse grind is used for French Press coffee. Coarser grinds dissolve fewer aromas due to the smaller surface area and thus the brewing process takes longer. Mocha coffee is an exception here.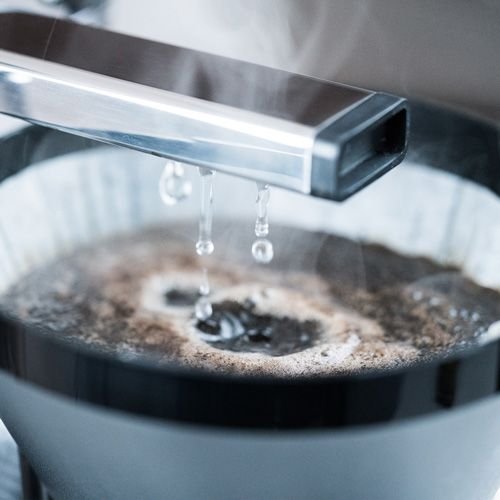 Brewing time and temperature
The right temperature
To get the perfect coffee, the relationship between brewing temperature and brewing time must be balanced. If the coffee tastes too bitter, the brewing temperature is too high. And if it is too acidic, it is too low. The optimal temperature is between 92 and 96 degrees Celsius, which allows the aromatic oils to dissolve perfectly and creates an ideal balance between sweet, sour and bitter.