Ethno Design - Combinations from all over the world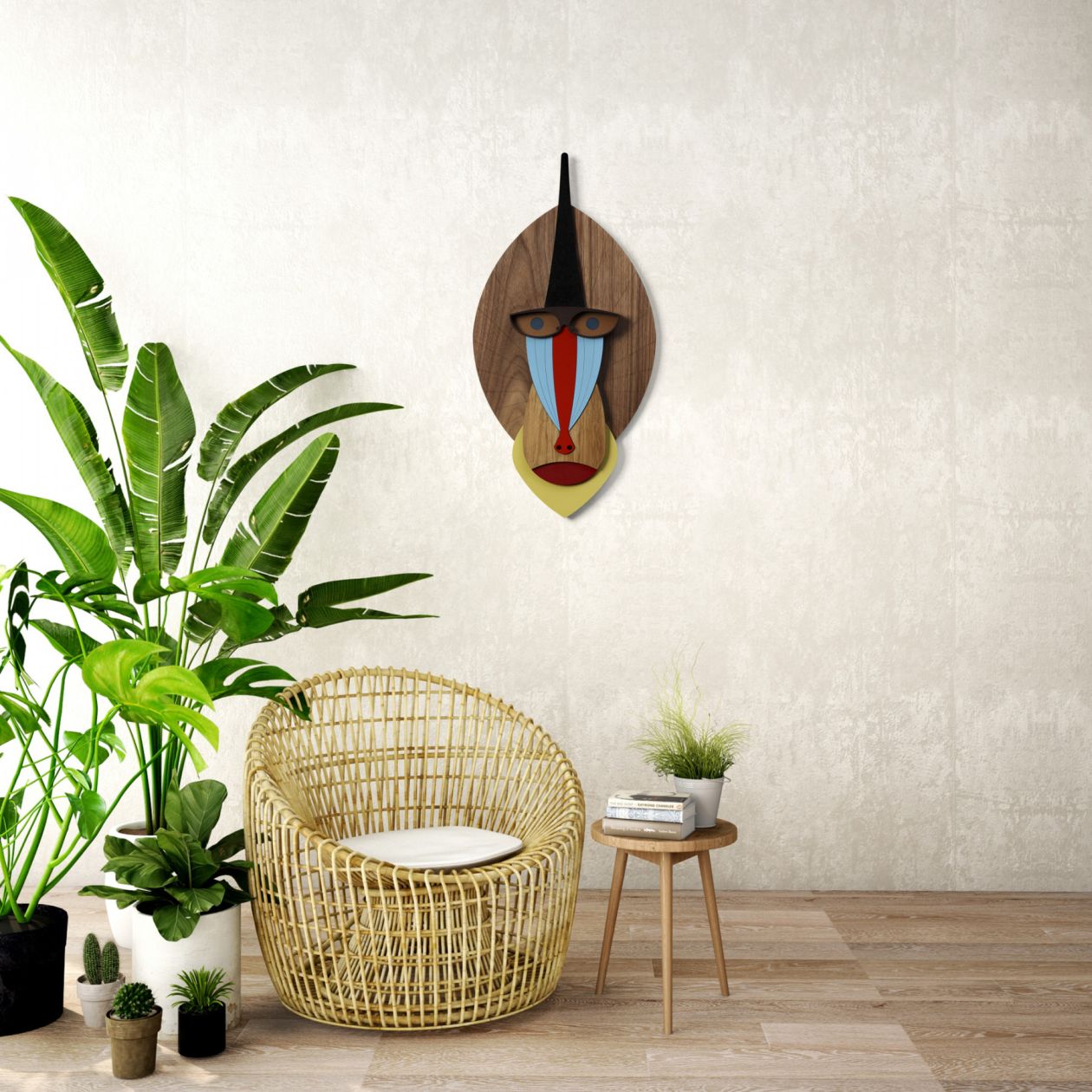 Exotic, extroverted and colorful - that's what Ethno Design is all about!
This is where traditional patterns and bright colors from all over the world come together. Harmoniously combined, different cultures can be expressed here. Especially from distant countries like India or African influences.


The European ethno style combines numerous styles. A mix of different accessories is desired and can therefore also be used with personal vacation pieces. The furniture can also be arranged with single vintage furniture or straight Japanese pieces.


Inspired by oriental spices and a great variety of nature, the color palette plays out in predominantly natural tones. From ochre and red tones to olive green, everything is used to create a harmonious ethnic look. Colors such as cream, stone gray or terracotta are also very suitable as basic shades.


Besides natural materials such as bamboo or rattan, linen and wool fabrics are particularly suitable for creating a harmonious atmosphere. When it comes to furniture, you can get inspiration from various tropical woods, preferably in natural shapes and curves. Accessories made of metals such as tin, copper and silver can be used as eye-catchers.


When it comes to shapes, everything is allowed - whether straight, crooked or curved. Everything can be combined here, for example fabrics with colorful batik patterns, floral embroideries or even animal prints. Traditional ornaments such as the Indonesian ikat pattern or African waxed fabrics also look good.
Decoration Must-Haves in Ethno-Style
To create a really authentic ethnic look, these decorative objects are especially helpful:
Pure nature
Woven baskets
Bamboo, rattan or raffia can be combined wonderfully to massive and bulky wooden furniture and also offer a lot of storage space.
Let it be vibrant!
Colorful glasses
Decorative objects made of colored glass, for example, are suitable for setting some colorful accents. The motto is - the more different, the better!
More products in ethno-look
Among the different fabrics, patterns and decorations there is something for every taste. Have a look at our products:
How to create the ethno living trend at home
To decorate your own home with the ethno design, we have prepared a few tips for you here:
Especially handicrafts are shown to their best advantage. These can be hand-painted pieces of furniture in bright colors or carvings, if it should be a little more muted. Objects with decorative millings can also be integrated well.It is also possible to make your own handicrafts and play with different materials to give the whole thing a personal touch.


You have endless options when it comes to decoration. Lanterns and tea lights provide atmospheric light sources in the room. In addition, smaller decorative objects such as oriental vases or figures can set individual accents. Traditional metals such as pewter, brass or copper in a hammered look as vase, tray or lampshade are eye-catchers in the room.


To create a feel-good atmosphere, it is recommended to play with different fabrics. The textiles should best look like authentic craftsmanship and can take the form of cushions, blankets, carpets or even a canopy. You can complement the interior with several small seating options such as seat chests, poufs or seat cushions to make it more comfortable.


Wood, wood and again wood! This is the one important material when it comes to furnishing in ethnic style. It can be combined in different ways and forms. In addition, other natural materials such as bamboo, bast or rattan can create a harmonious picture. If you like you can also use different skins or leather.


The best way to approach ethno design is to start slowly by setting individual decorative accents in the room. Choose different colors you want to combine and decorate according to your personal color palette. Patterns in which your individual color tones are reflected are always a good idea.