USM Haller - Flexible modular furniture system
Customized like you want
At USM Haller all furniture is as individual as its owners. You have the choice of numerous shapes, colours and inserts. Whether drawer, flap door, with or without cable outlet - the choice is almost endless!
See for yourself.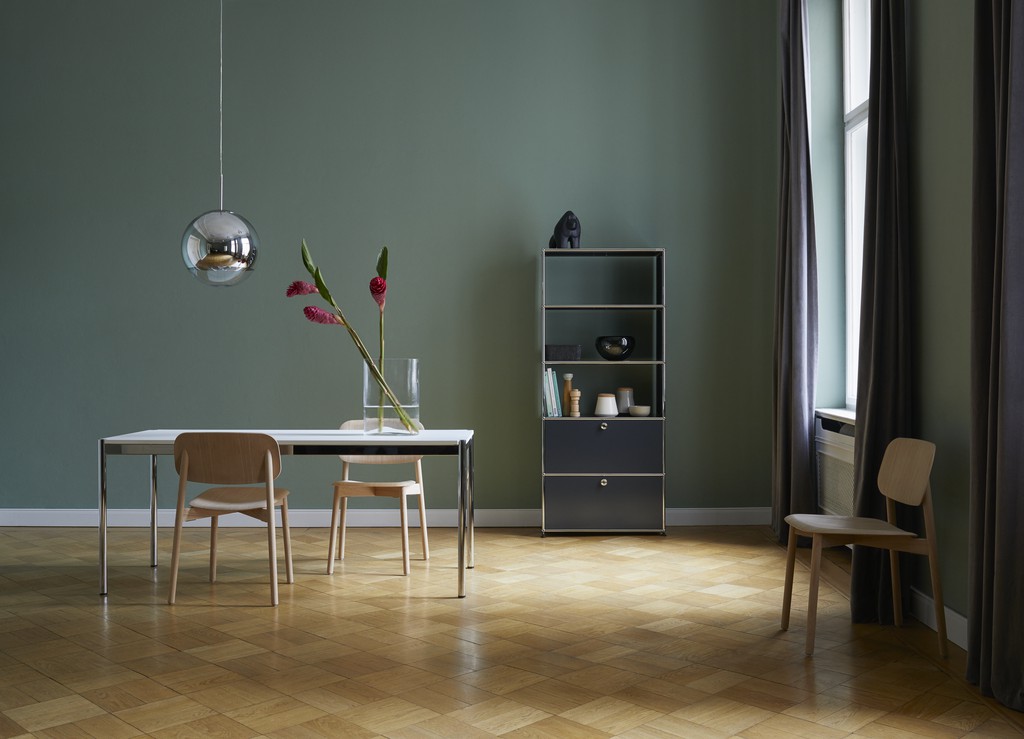 USM Haller - A success story
Elegant design in technical perfection - a claim that USM Haller has been making to itself for many years. What began in 1885 as a hardware store and locksmith's shop developed into the high-quality USM Modular Furniture System through the collaboration of Paul Schärer and the architect Fritz Haller, which went into series production in 1969.
The well-known design is based on a furniture concept based on steel systems that can be adapted flexibly and at will. Today, the manufacturer's portfolio includes simple and clear solutions which are characterized by their unmistakable design.
What makes the system so special? The so-called USM account point, which allows maximum flexibility thanks to several holes with screw threads and was patented in 1965.
USM Haller's success story, which continues to this day, began with the furnishing of the Rothschild Bank in Paris in 1969. The potential of this new type of furniture system was quickly recognized and over the years it became world-famous. In 2001, the USM Haller modular furniture system even became part of the permanent collection of the Museum of Modern Art in New York.