Questions on the product?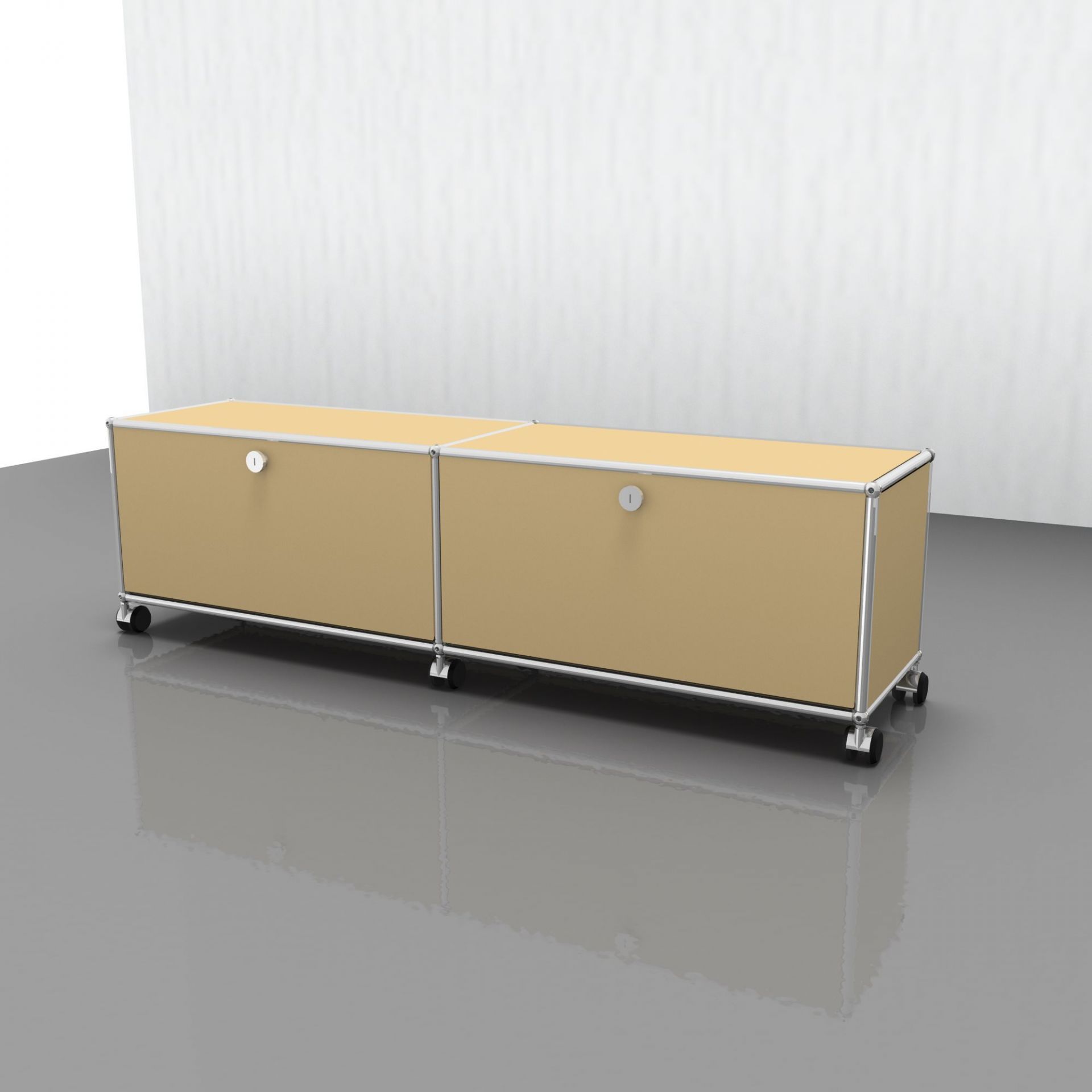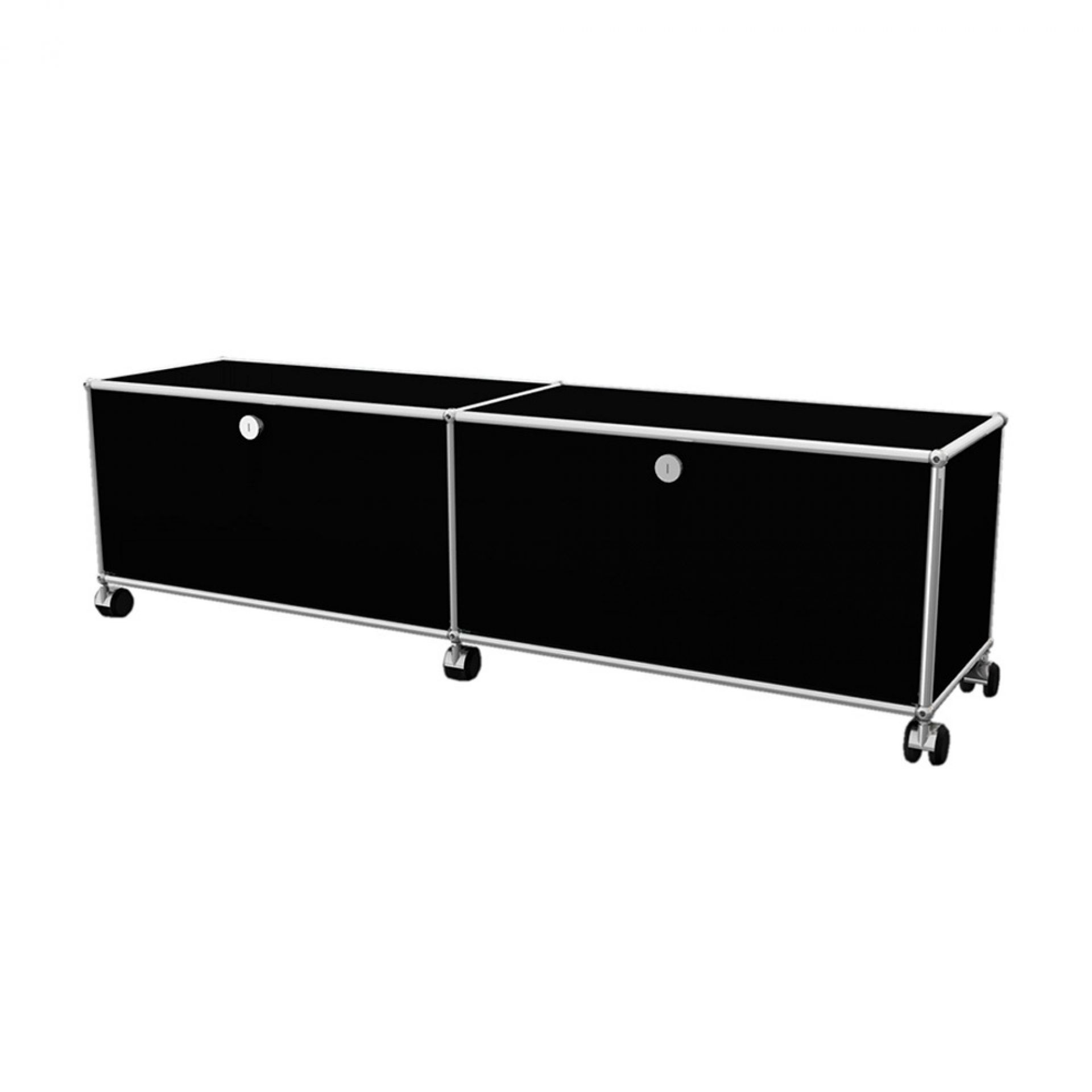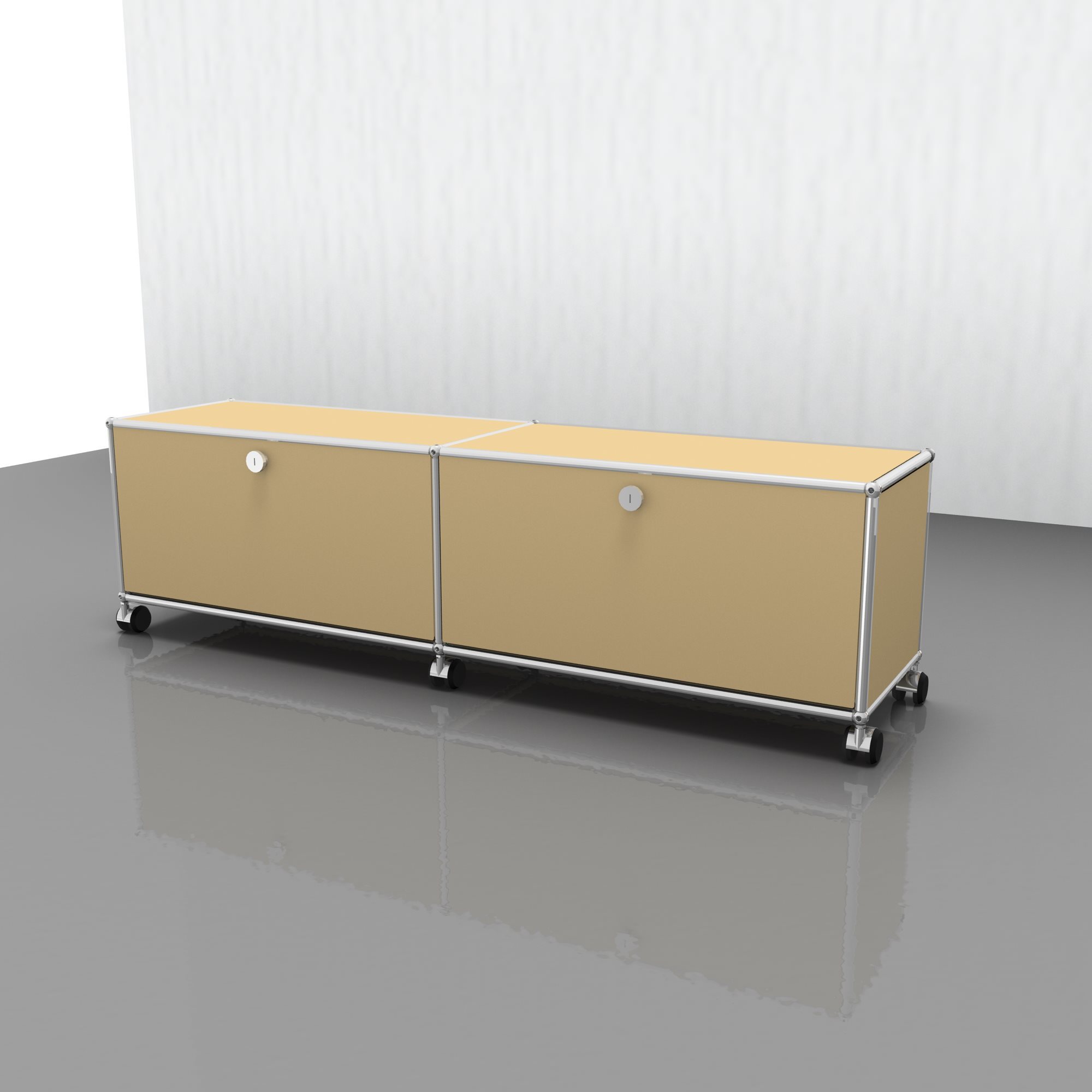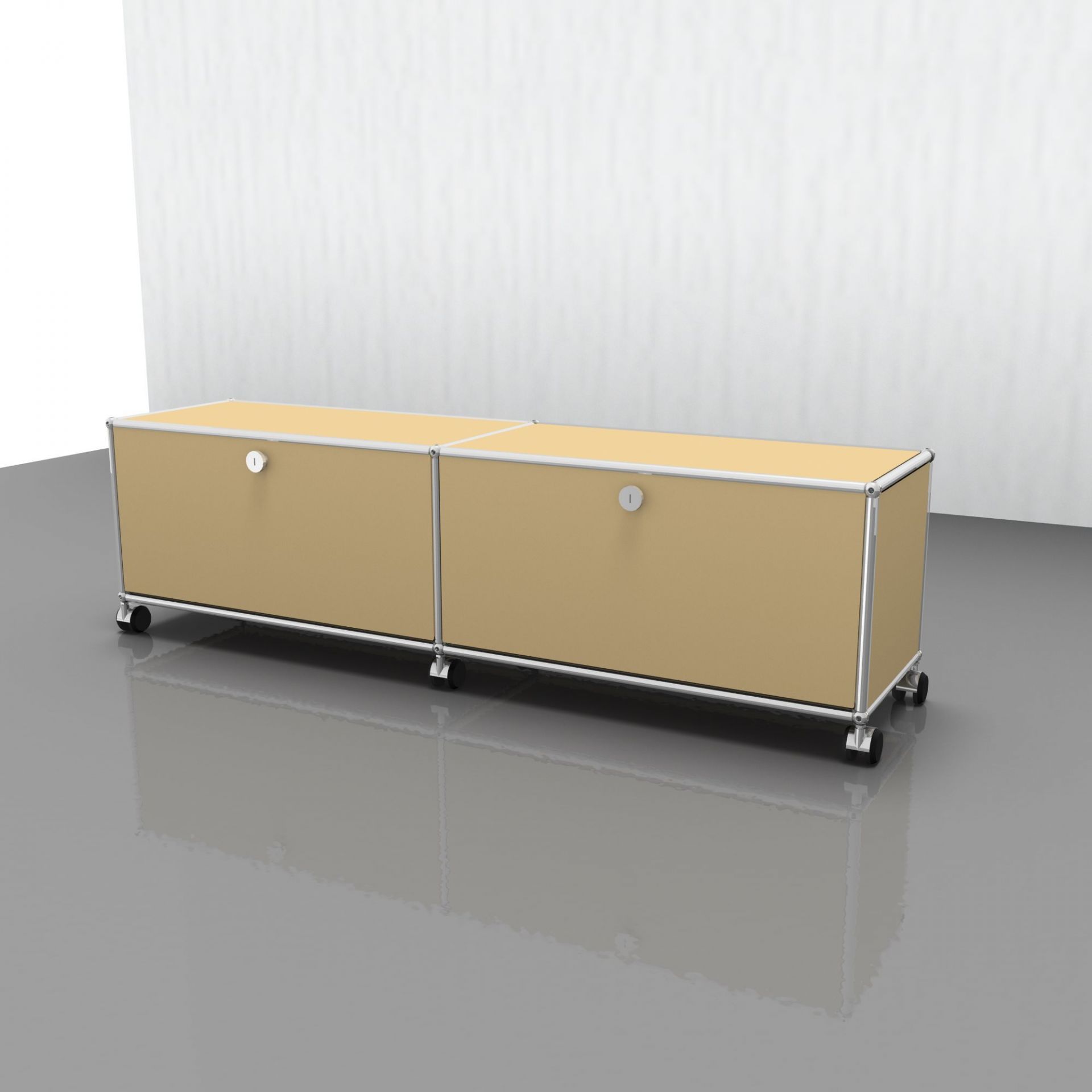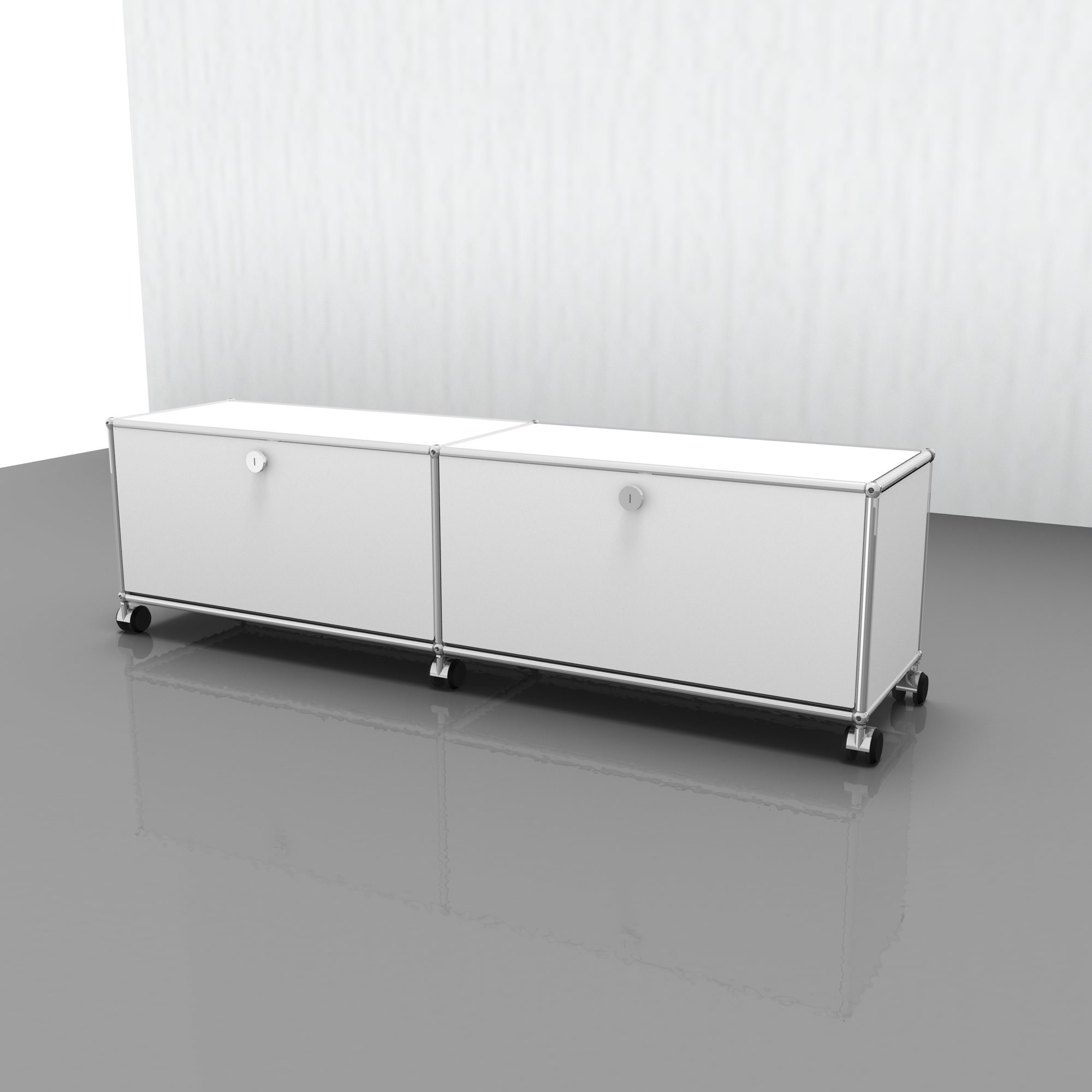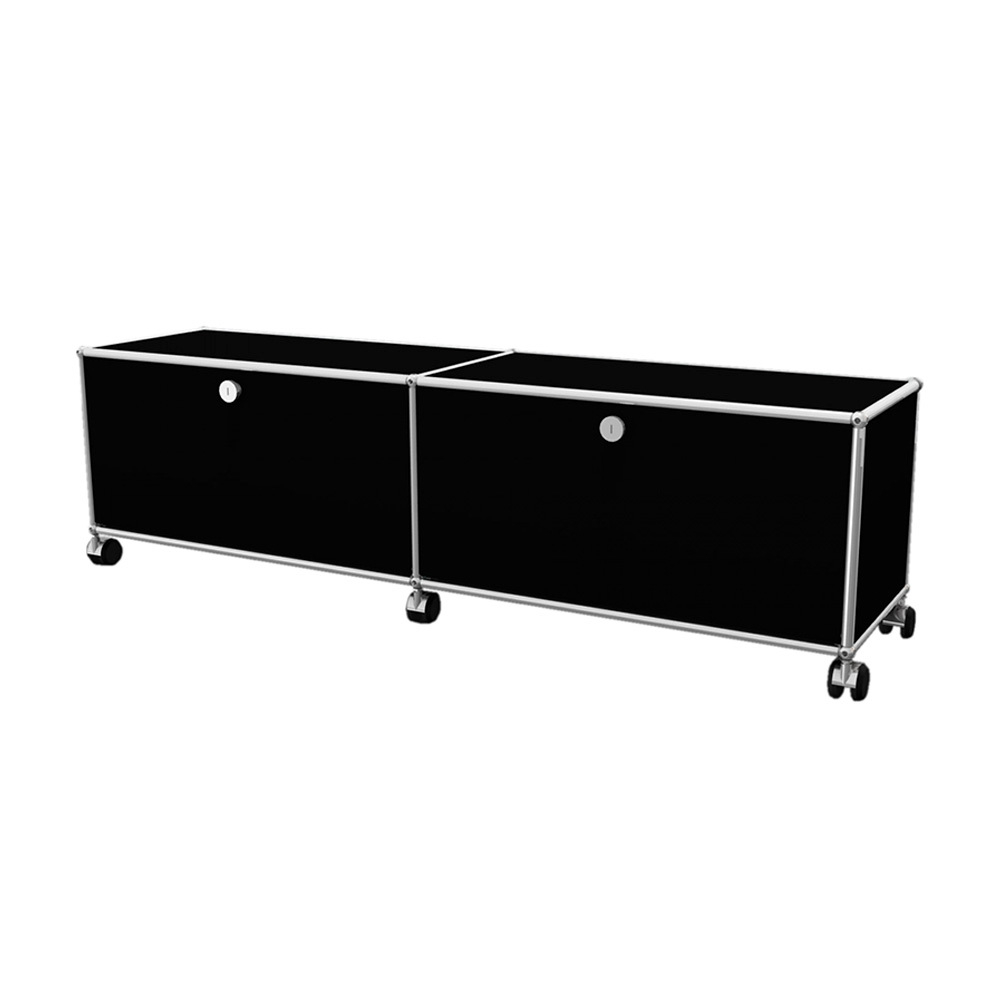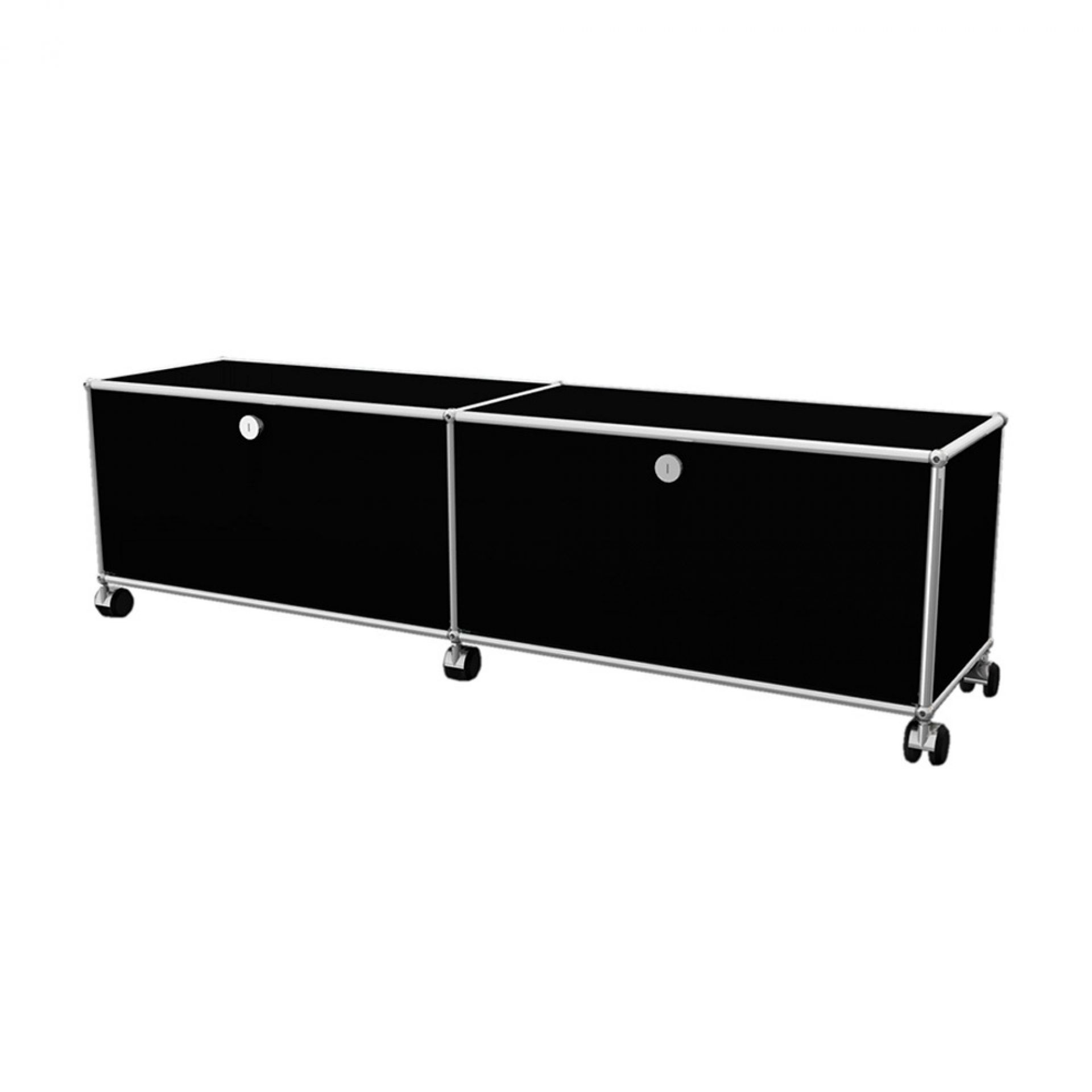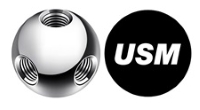 USM Haller TV-/Hi-Fi Möbel – QUICK SHIP-beige
Stets zu Ihren (Fernseh-)Diensten: das USM Haller TV-/Hi-Fi Möbel. Die zwei Fächer mit praktischen Klapptüren bieten genügend Platz für Ihre DVD- oder Blu-ray-Sammlung. Sie lieben's individuell? Dann verwenden Sie das Lowboard als unkonventionellen Couchtisch!
Das USM TV Board ist 1,5 Meter breit, 35 cm tief und 43 cm hoch. Und da dieses mit Rollen ausgestattet ist, können Sie es ganz leicht von einem Raum in den anderen transportieren. Bitte beachten Sie, dass das TV Lowboard keine Kabelauslässe besitzt.
USM Haller
Zeitlos, bunt und in einer hervorragenden Qualität: Die Möbel von USM Haller. Der Geniestreich war eine kleine verchromte Kugel. Mit ihr eröffneten sich ganz neue Wohndimensionen, denn in Kombination mit Drahtrohren und Verkleidungen, ließen sich die einzelnen Möbel leicht erweitern. Am Anfang für Büros erdacht, finden sich diese in Privatwohnungen rund um den Globus. Eine Erfolgsgeschichte made in Suisse.
QUICK SHIP – Schnelllieferservice
Im Schnelllieferprogramm befinden sich die Klassiker von USM Haller. Bei dieser kleinen, aber feinen Kollektion werden Ihre Wohnträume schon bald wahr, denn nach spätestens drei Wochen steht Ihr neues Lowboard bereits in Ihrem Wohnzimmer. Und für diese Farben wird der Schnelllieferservice angeboten:
- reinweiß
- anthrazitgrau
- goldgelb
- USM rubinrot
- graphitschwarz
LIEFERINFORMATION
Deutschland und Schweiz: Alle USM Haller Möbel liefern wir komplett montiert. Sollte eine Montage vor Ort nötig sein, bitten wir hier um vorherige Absprache. Im Preis enthalten ist das Vertragen (den Transport an den Ort der Verwendung, zum Beispiel Ihre Wohnung) und gegebenenfalls Endmontage (nur innerhalb Deutschlands) durch unser hauseigenes Montagepersonal oder durch unsere Möbelspedition. Dies erfolgt nach individueller Tourenplanung. Wir räumen uns deshalb bei Lagerware eine Lieferzeit von 2 Wochen (+/- 1 Woche) ein.
Alle anderen Länder: Je nach Länder-Versandvereinbarung erfolgt die Lieferung komplett montiert auf Palette. Ein Vertragen können wir hier leider nicht anbieten.
Individuelles Angebot
Darf's ein bisschen individuell sein? Selbstverständlich ist es auch möglich, Ihre Wunschmöbel nach Ihrem persönlichen Geschmack zu gestalten. Sprechen Sie uns einfach an. Wir erstellen Ihnen gerne ein kostenloses und völlig unverbindliches Angebot. Wir freuen uns auf Sie!
---
Perfekt für unseren Fernseher und die Stereoanlage! Da das Regal auf Rollen ist, ist es sehr flexibel. Stauraum bietet das Lowboard auch genügend. Wir haben uns für die Farbe gelb entschieden und sind absolut glücklich mit diesem schönen Möbelstück!
| | |
| --- | --- |
| Product number: | USM_TV_HIFI_MoeBEL1 beige |
| Manufacturer | USM Haller |
| Designer | Fritz Haller |
| Shipping method | Forwarding agent |
| Material | Pulverbeschichtetes Metall / Chrom / Kunststoff |
| Material | Pulverbeschichtetes Metall / Chrom / Kunststoff |
| Width (cm) | option_39082 |
| Depth (cm) | option_38557 |
| Height (cm) | option_36718 |
Questions about the product? We are happy to help.
Personal contact person

trained product experts with love for designer pieces

Material advice

20 years of experience
Exactly as you imagined it.
Our special service for you: Take our range of diverse material samples home with you in comfort.
View material samples
Related products of USM Haller TV-/Hi-Fi Möbel – QUICK SHIP-beige