Questions on the product?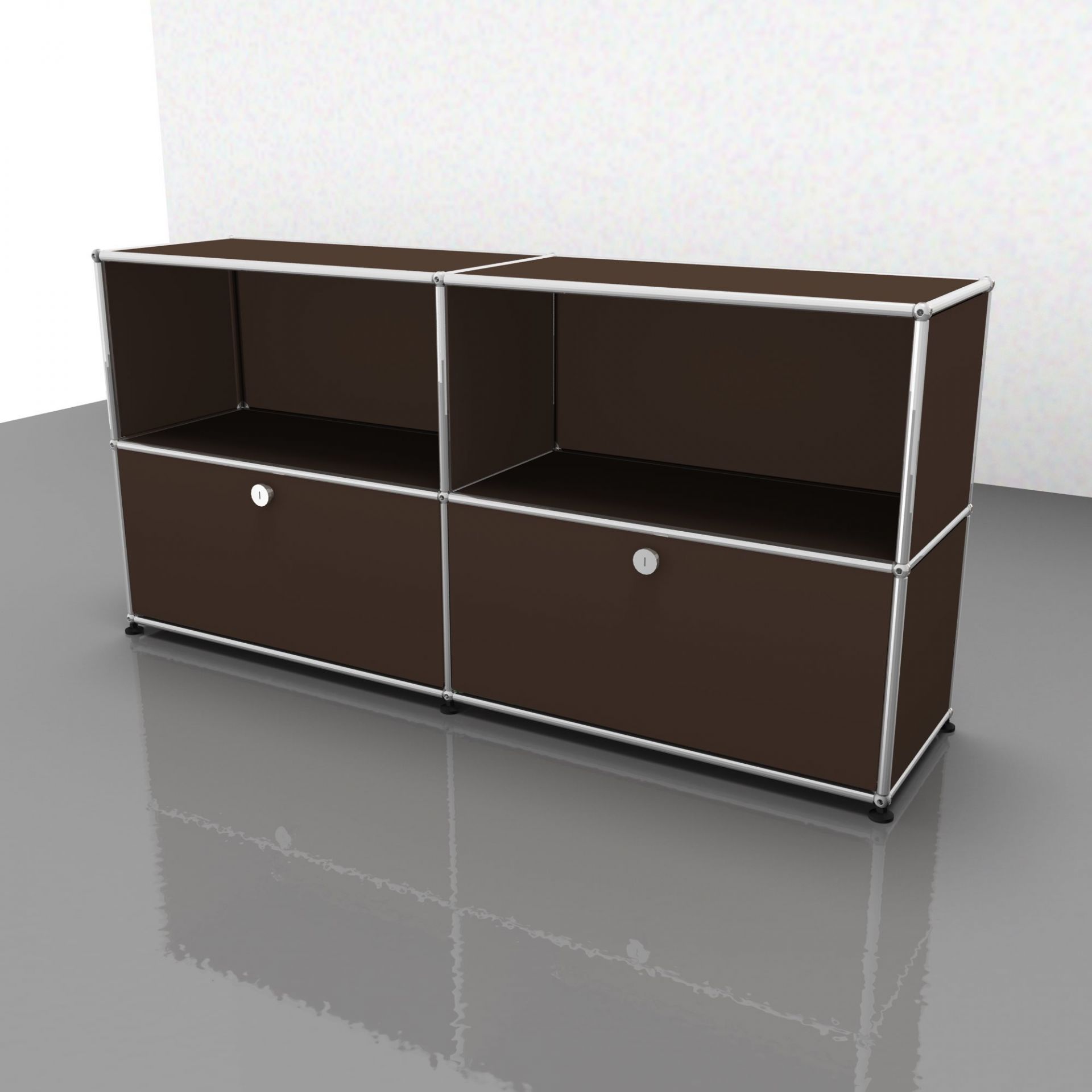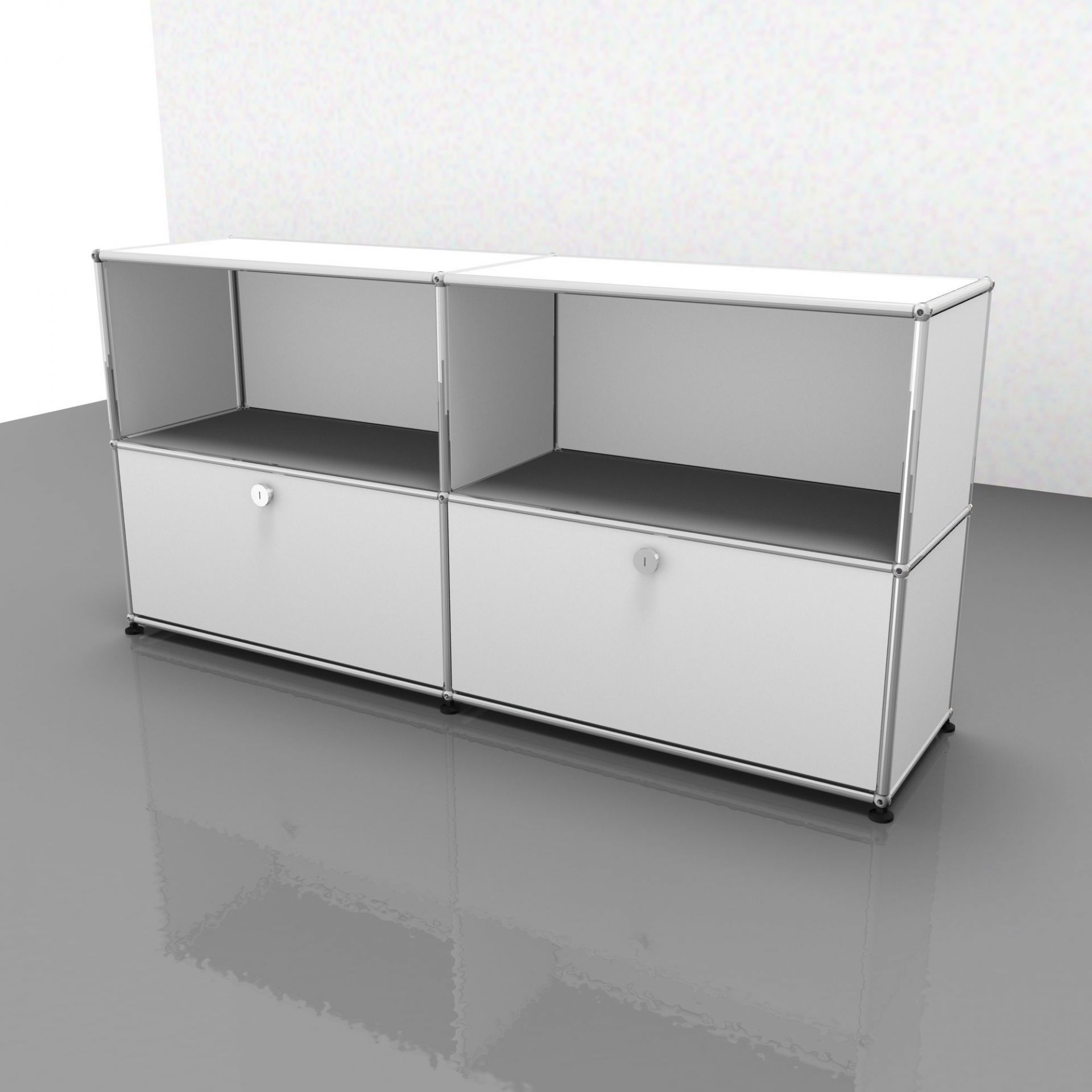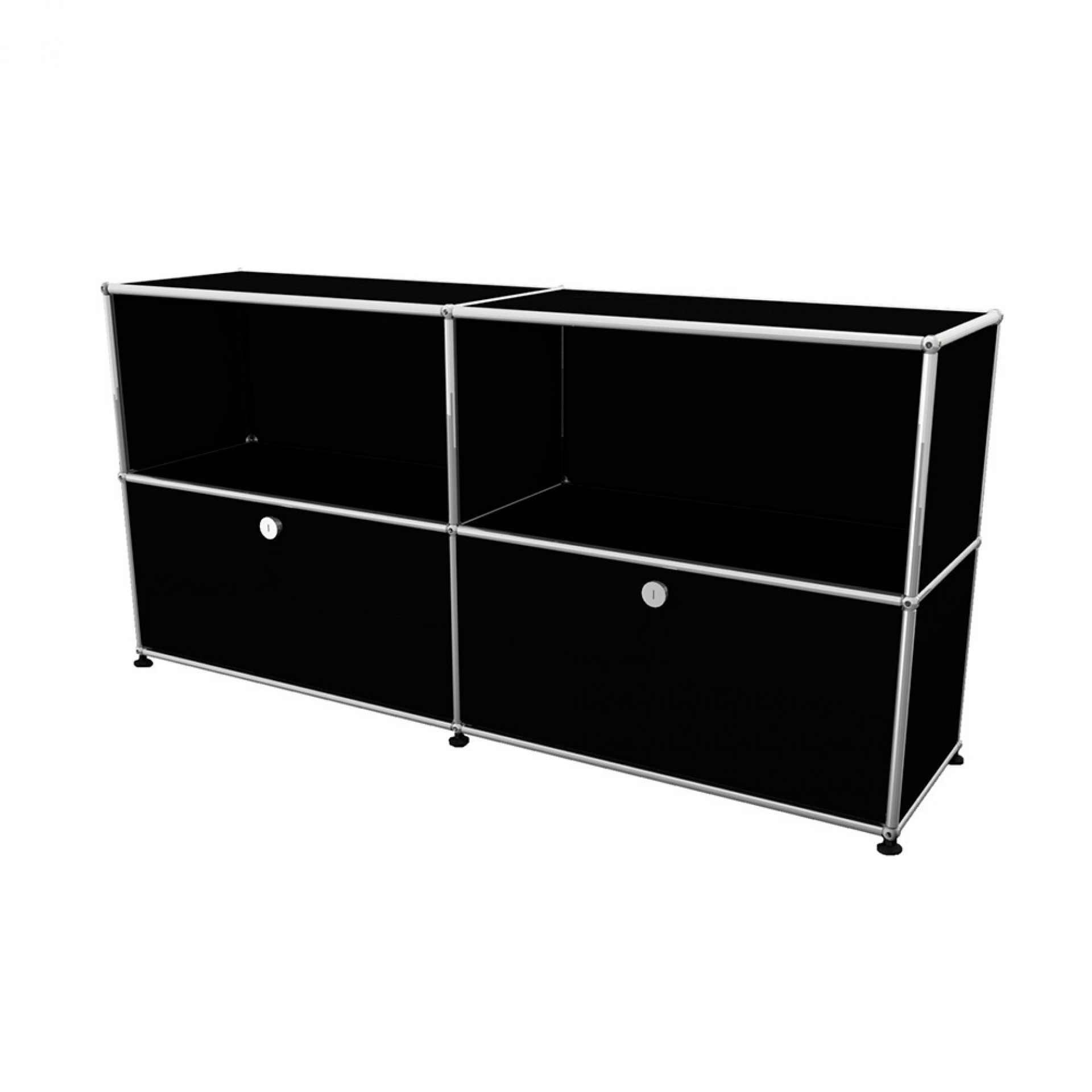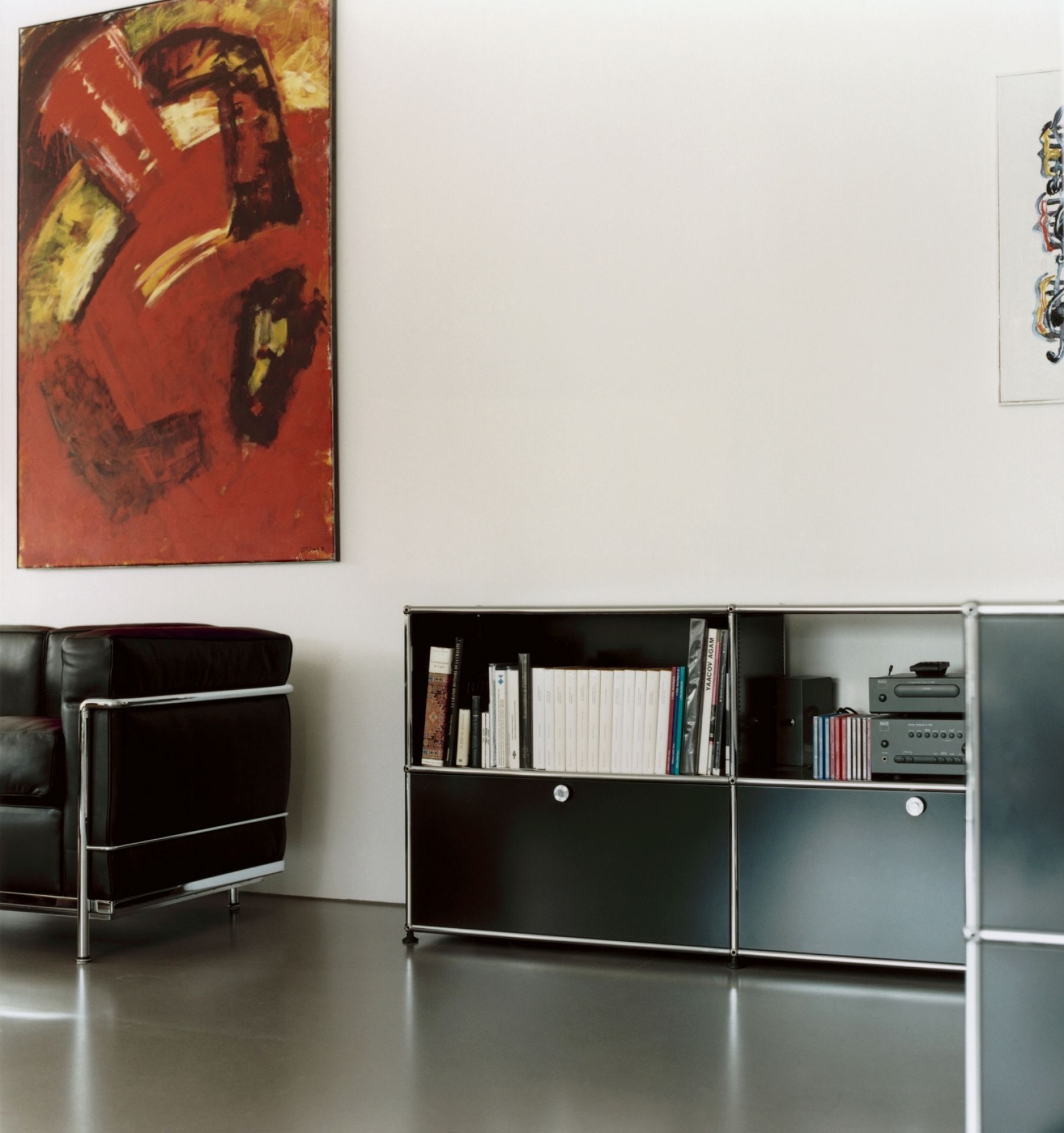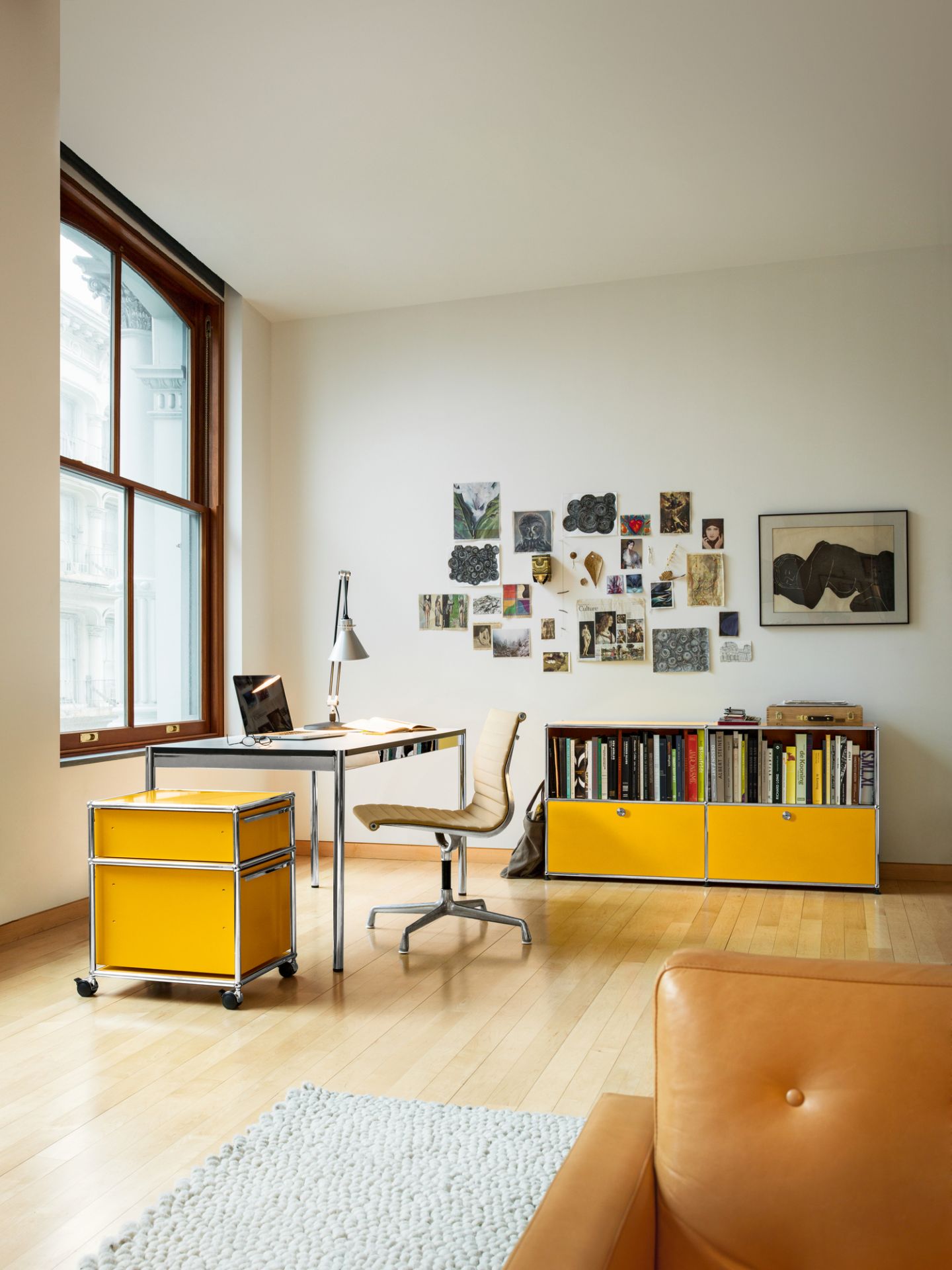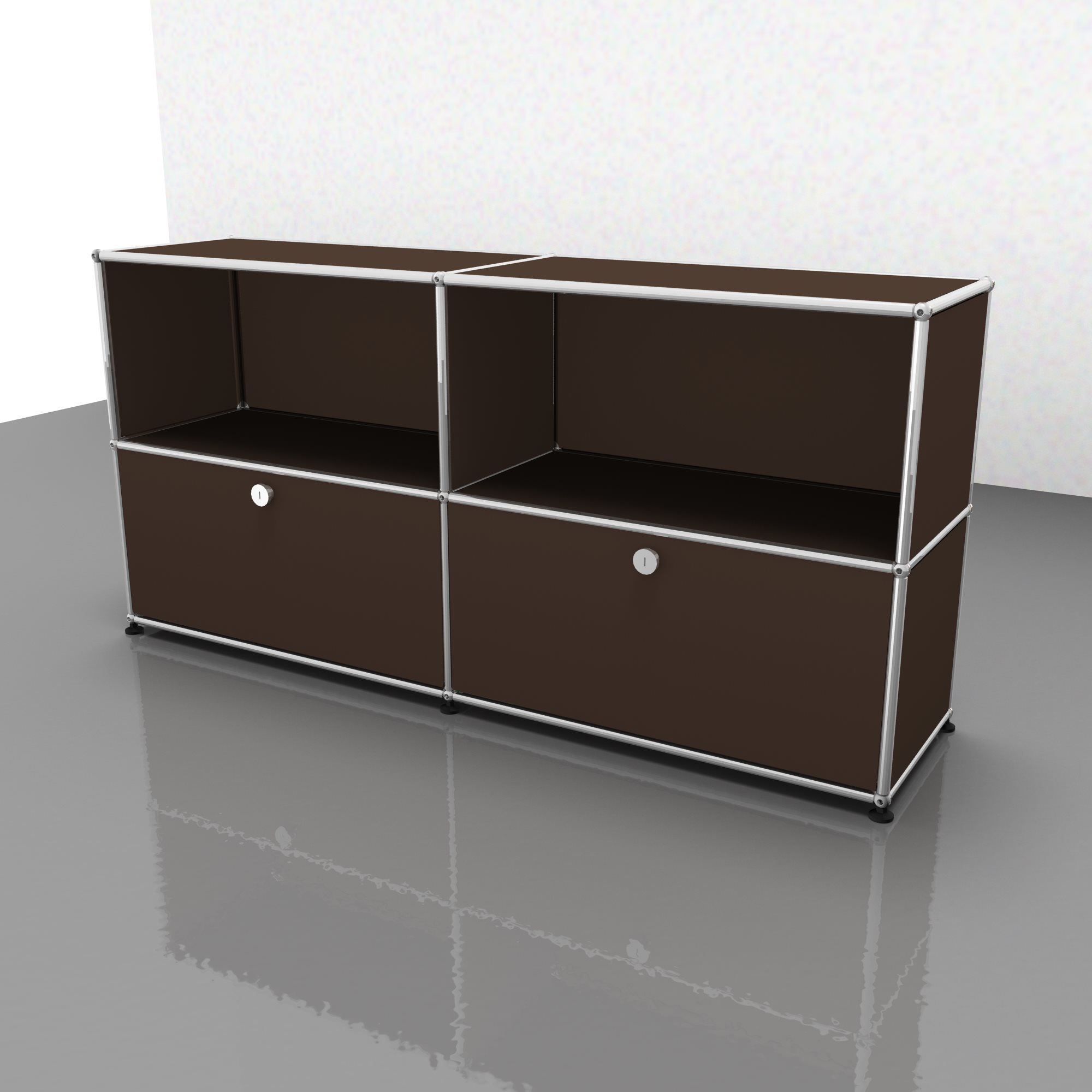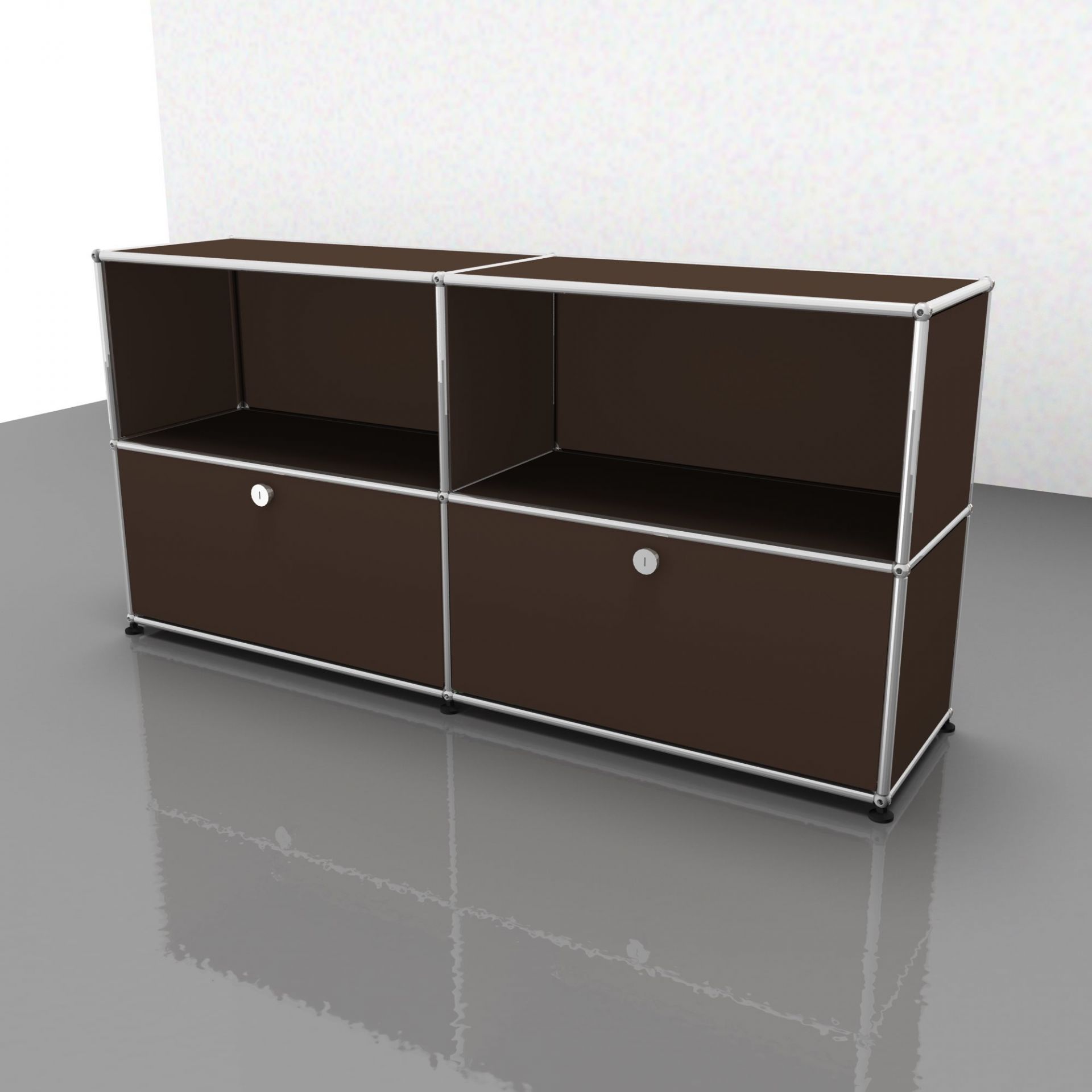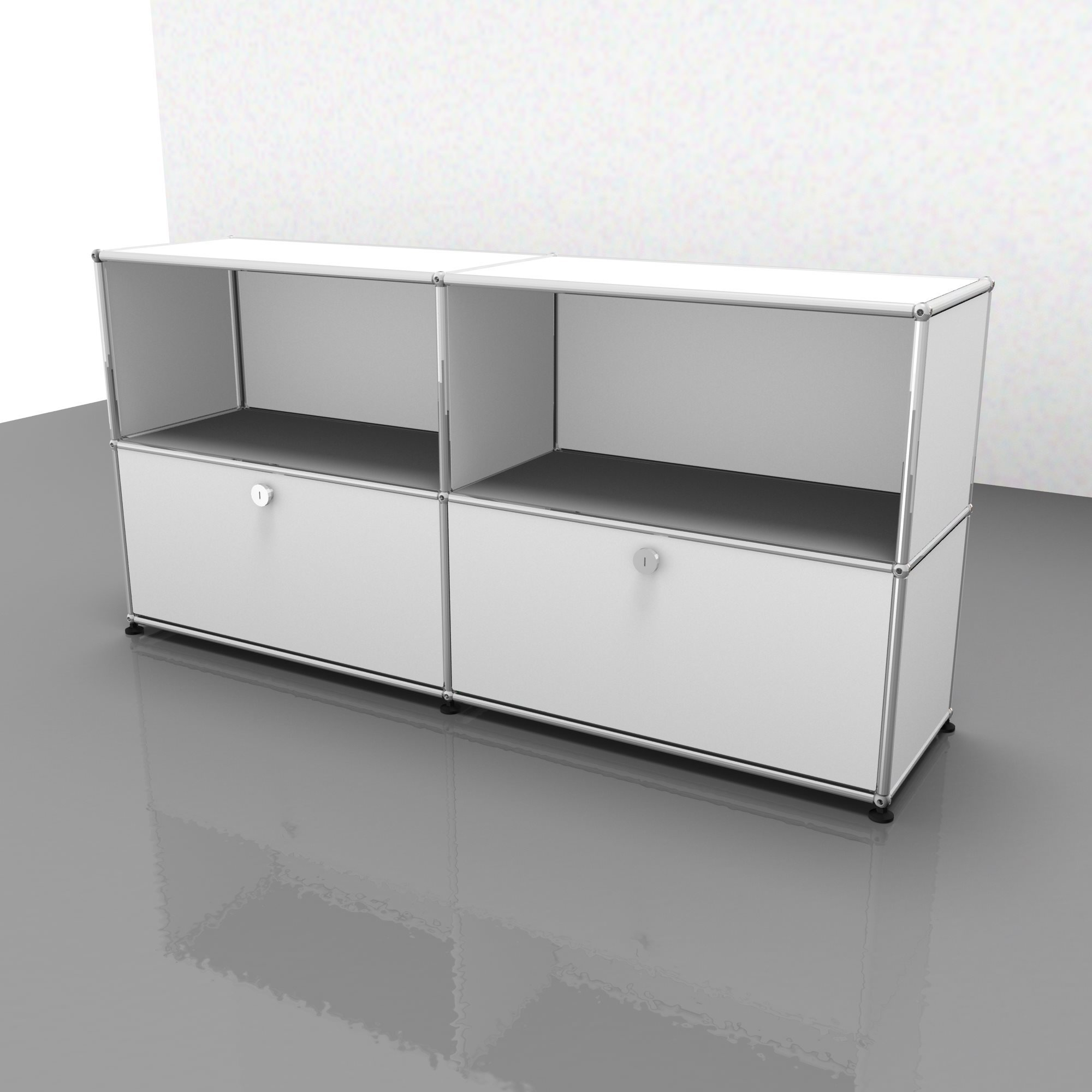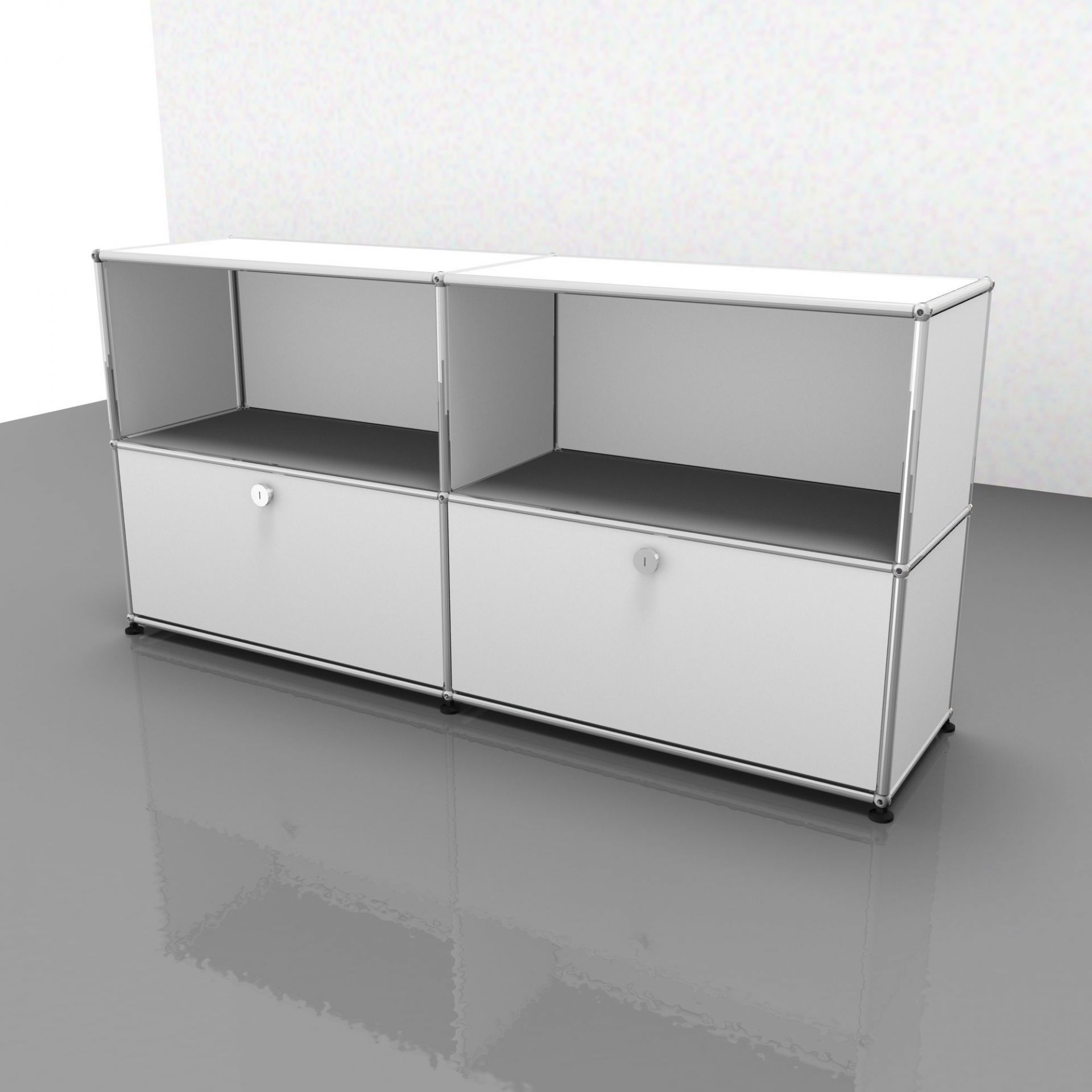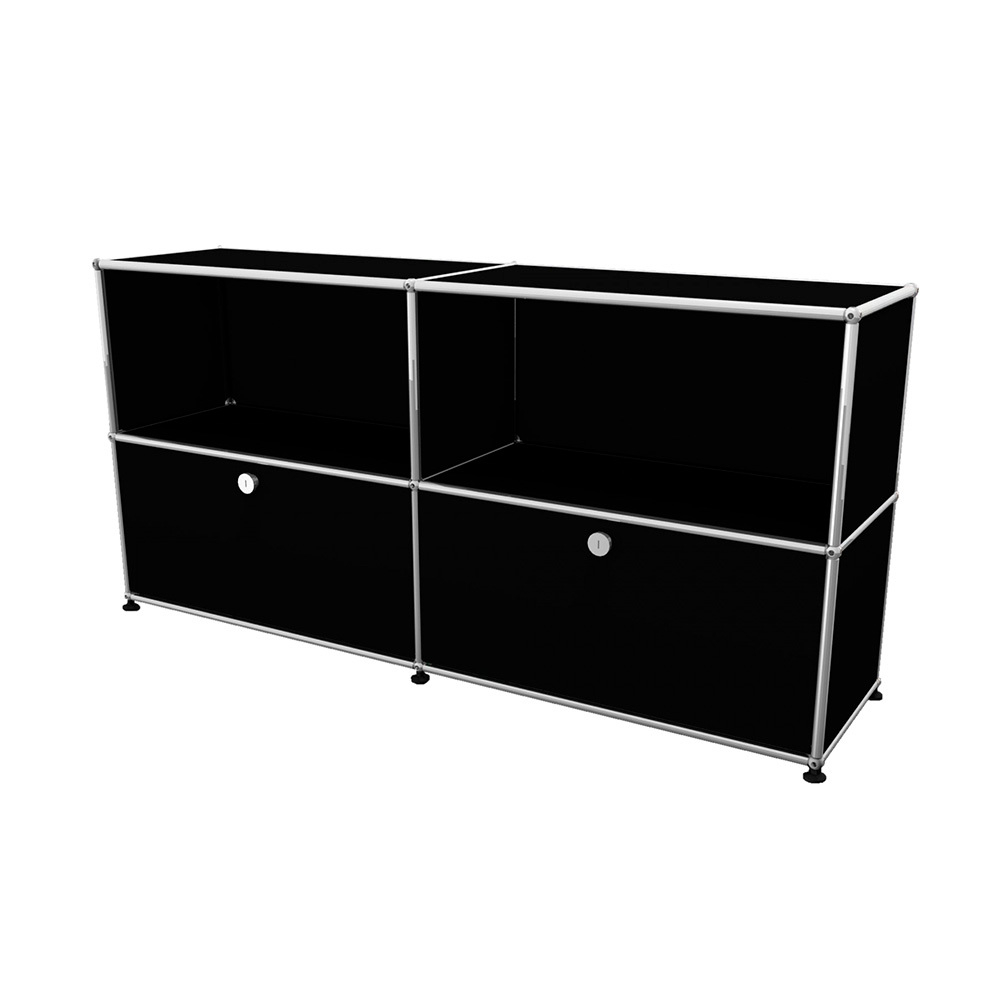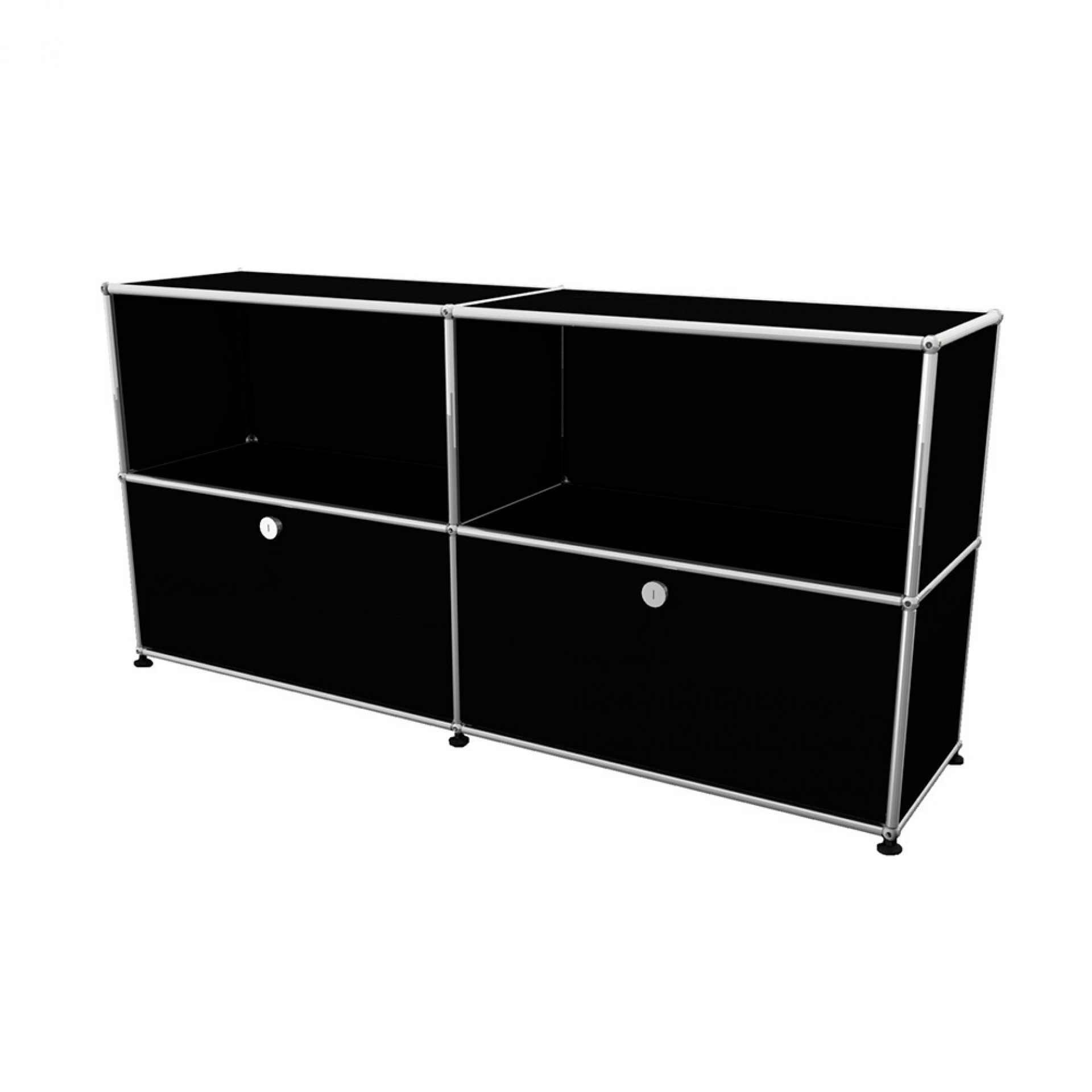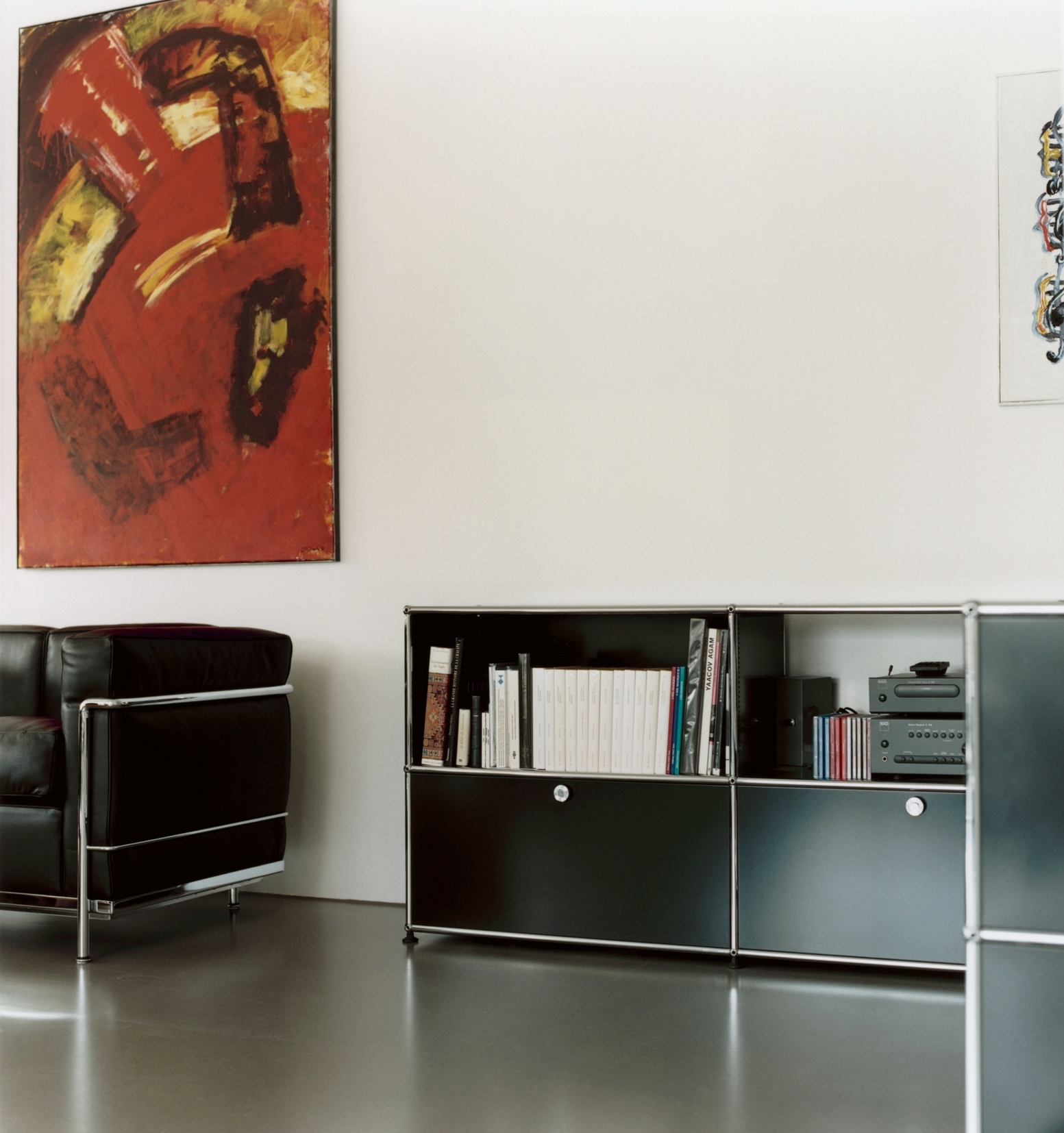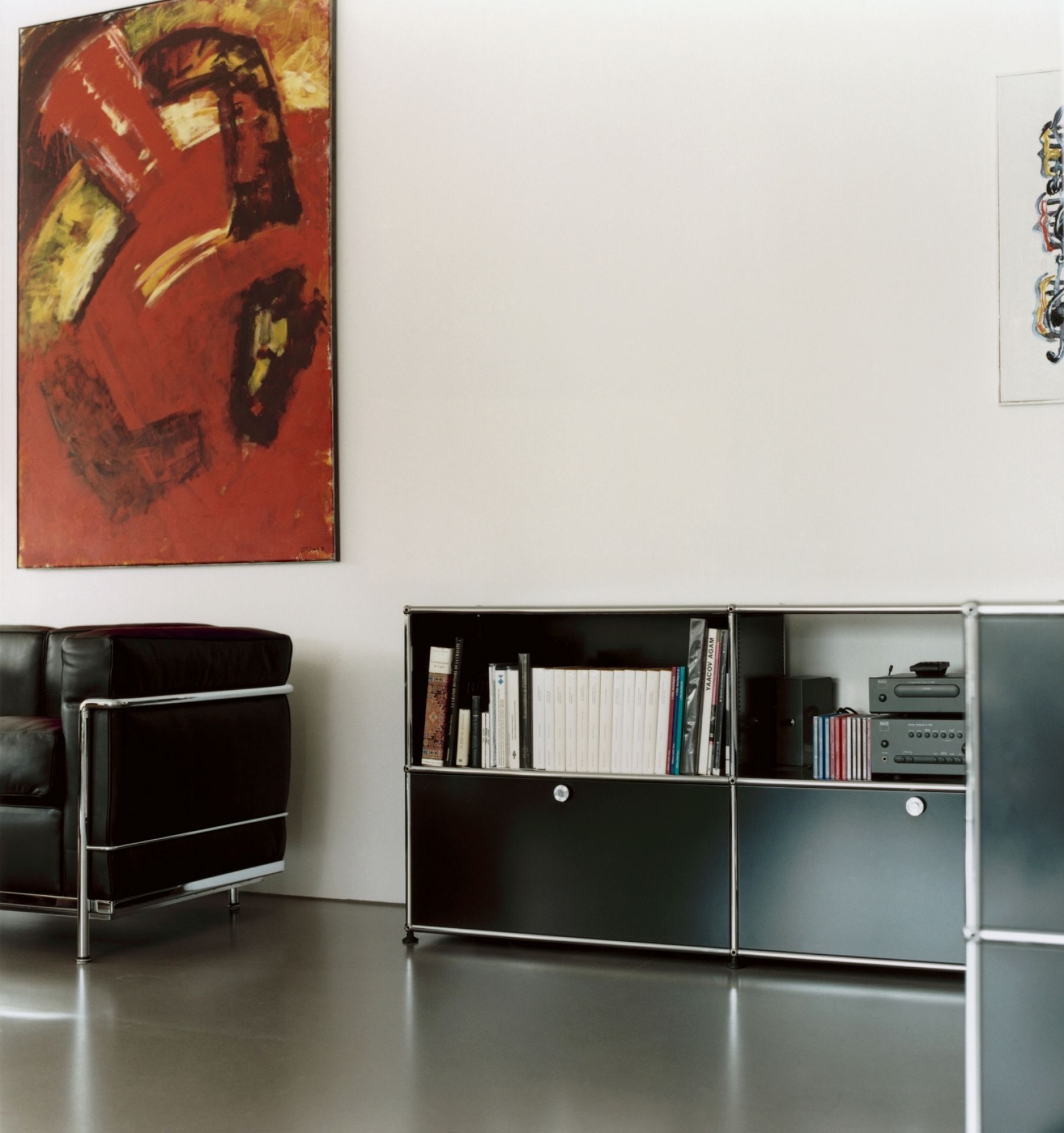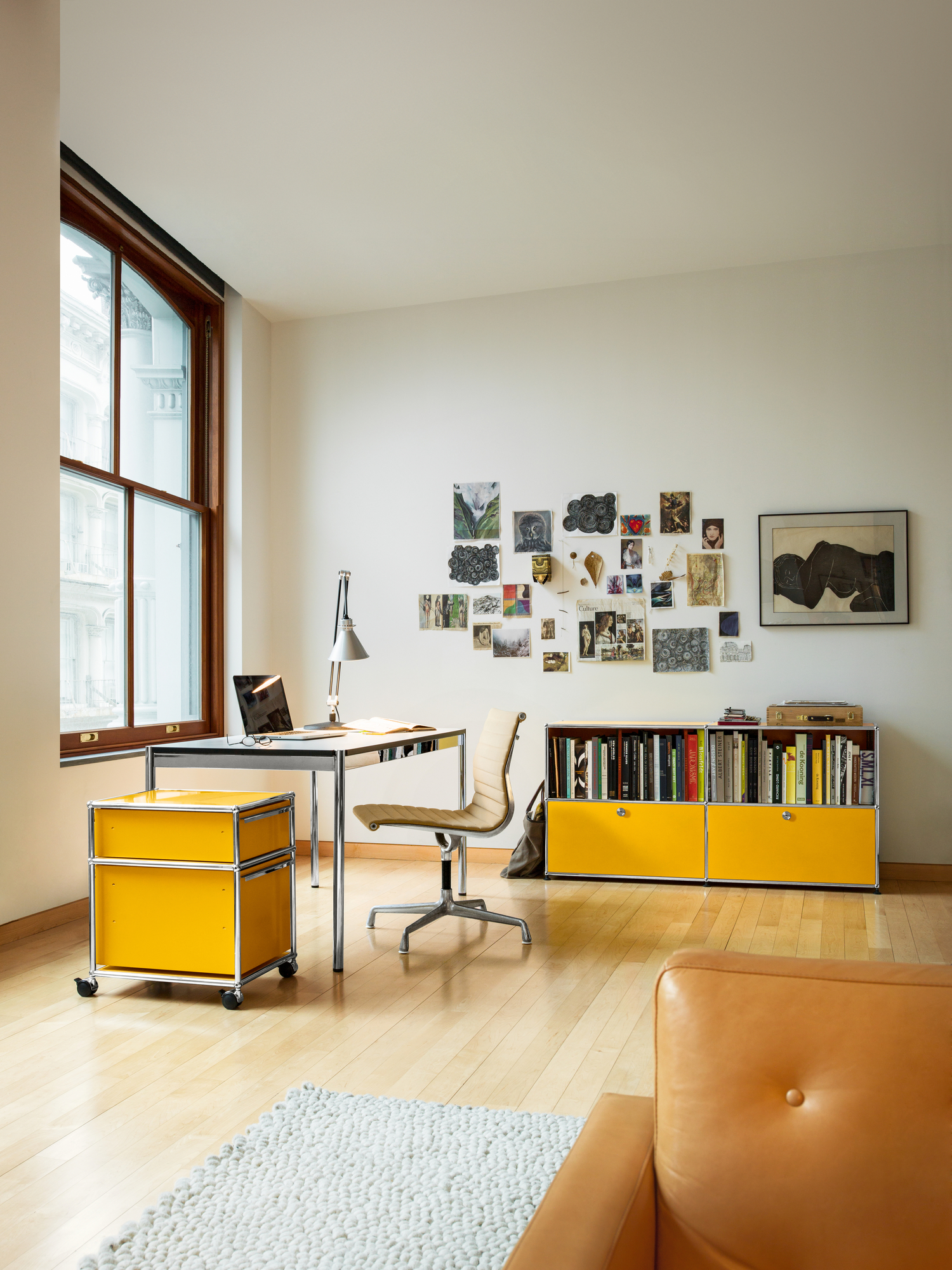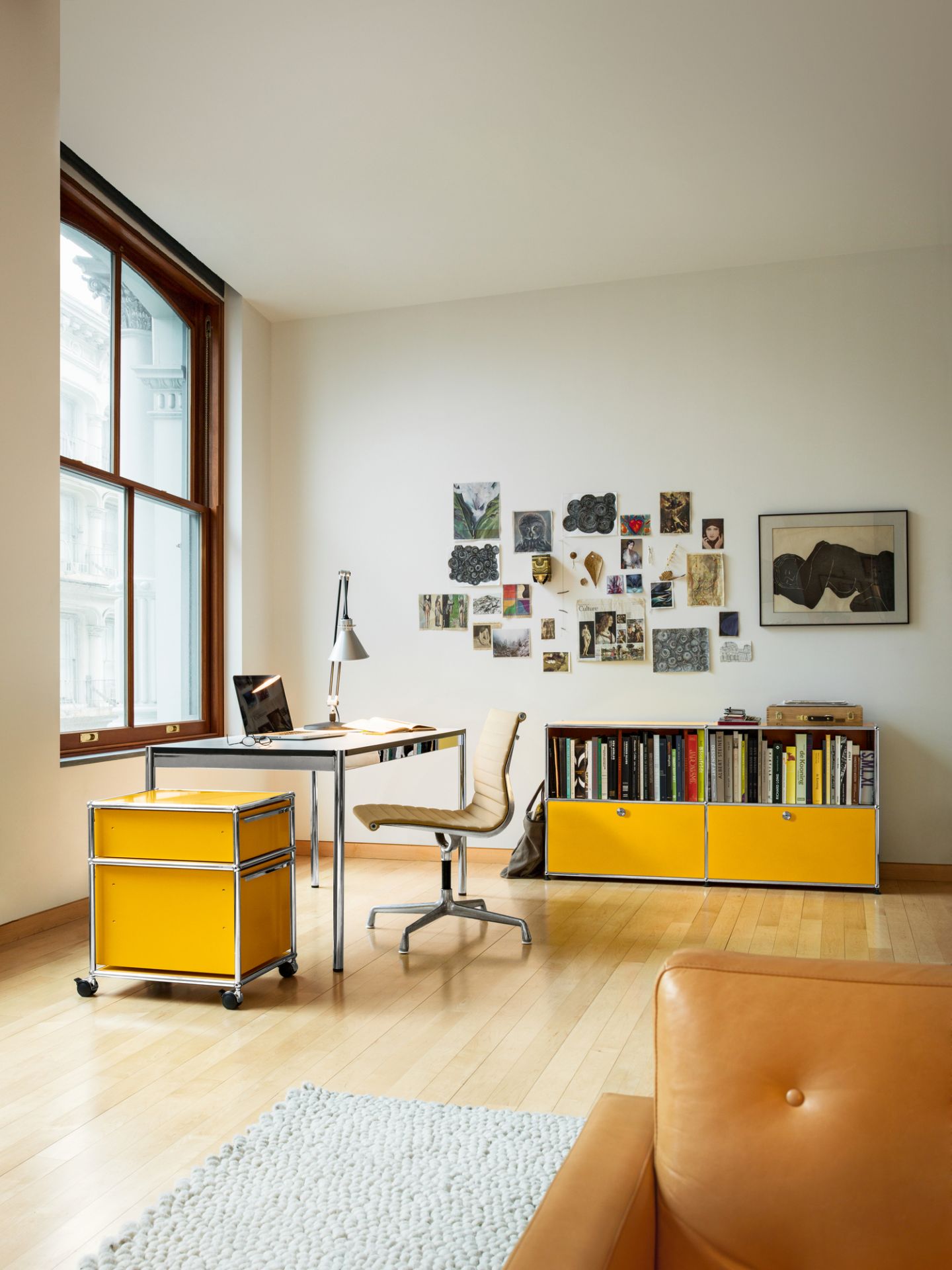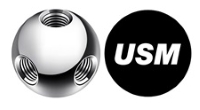 USM Haller Sideboard mit 2 Klappen – QUICK SHIP-braun
Zwei mal zwei: heißt es beim USM Haller Sideboard. Die beiden oberen Fächer laden dazu ein, Ihre Lieblingsstücke zu präsentieren, in den beiden unteren zwei Fächern finden Ihre Alltagsgegenstände Platz. Kein Wunder, dass es sich dabei um das meist gekaufte USM Möbelstück handelt.
Das Sideboard ist sowohl mit Seiten- als auch mit einer Rückwand versehen. Somit ist es wie gemacht, auch frei im Zimmer zu stehen, zum Beispiel als eine Art Raumteiler. Die unteren Fächer sind mit Klapptüren versehen, die sich nach unten öffnen lassen. Das USM Sideboard besitzt die folgenden Maße: 152,3 x 37,3 x 74 cm (B/T/H).
USM Haller
USM Haller, mit Sitz im schweizerischen Münsingen, ist in Sachen Möbeldesign kein Unbekannter. Bereits seit über 50 Jahren stellt das Unternehmen Produkte her, die einerseits durch ihre formale Schlichtheit überzeugen und andererseits durch ihre Vielfältigkeit. Die einzelnen Module miteinander verbinden und somit nahezu grenzenlos erweitern.
QUICK SHIP – Schnelllieferservice
Für zahlreiche Artikel aus dem Sortiment bietet USM Haller den sogenannten QUICK SHIP Schnelllieferservice an. Das bedeutet, dass die Möbelstücke innerhalb von 2 bis 3 Wochen geliefert werden. Dieser Service bezieht sich auf die Kommode in den folgenden genannten Farben:
- reinweiß
- anthrazitgrau
- goldgelb
- USM rubinrot
- graphitschwarz
LIEFERINFORMATION
Deutschland und Schweiz: Alle USM Haller Möbel liefern wir komplett montiert. Sollte eine Montage vor Ort nötig sein, bitten wir hier um vorherige Absprache. Im Preis enthalten ist das Vertragen (den Transport an den Ort der Verwendung, zum Beispiel Ihre Wohnung) und gegebenenfalls Endmontage (nur innerhalb Deutschlands) durch unser hauseigenes Montagepersonal oder durch unsere Möbelspedition. Dies erfolgt nach individueller Tourenplanung. Wir räumen uns deshalb bei Lagerware eine Lieferzeit von 2 Wochen (+/- 1 Woche) ein.
Alle anderen Länder: Je nach Länder-Versandvereinbarung erfolgt die Lieferung komplett montiert auf Palette. Ein Vertragen können wir hier leider nicht anbieten.
Individuelles Angebot
Falls Sie sich etwas völlig anderes vorgestellt haben, ist das auch kein Problem. Auf Wunsch erstellen wir Ihnen gerne ein kostenloses sowie unverbindliches Angebot. Sprechen Sie uns einfach an!
---
Ein sehr schönes Sideboard - mittlerweile schon unser drittes! Wir wurden wie immer sehr kompetent beraten und die Lieferung hat auch hervorragend geklappt. Wir können die Möbel von USM wärmstens weiterempfehlen und den Online-Shop ebenfalls! Vielen Dank für die gute Beratung!
| | |
| --- | --- |
| Product number: | USM Sideboard1 braun |
| Manufacturer | USM Haller |
| Designer | Fritz Haller |
| Shipping method | Forwarding agent |
| Material | Pulverbeschichtetes Metall / Chrom |
| Material | powdercoated metal / chrome |
| Width (cm) | option_39082 |
| Depth (cm) | option_38557 |
| Height (cm) | option_36793 |
Questions about the product? We are happy to help.
Personal contact person

trained product experts with love for designer pieces

Material advice

20 years of experience
Exactly as you imagined it.
Our special service for you: Take our range of diverse material samples home with you in comfort.
View material samples
Related products of USM Haller Sideboard mit 2 Klappen – QUICK SHIP-braun