Questions on the product?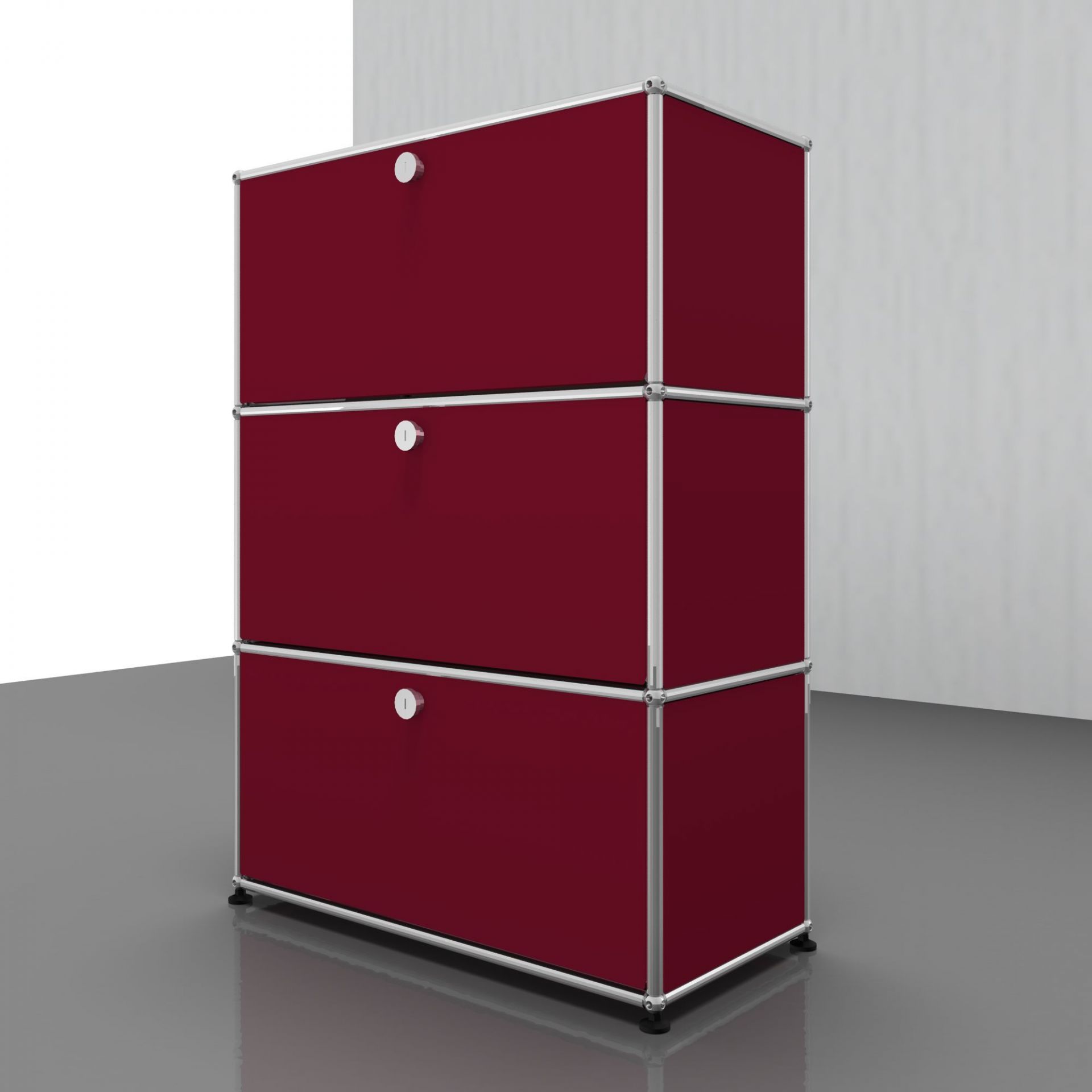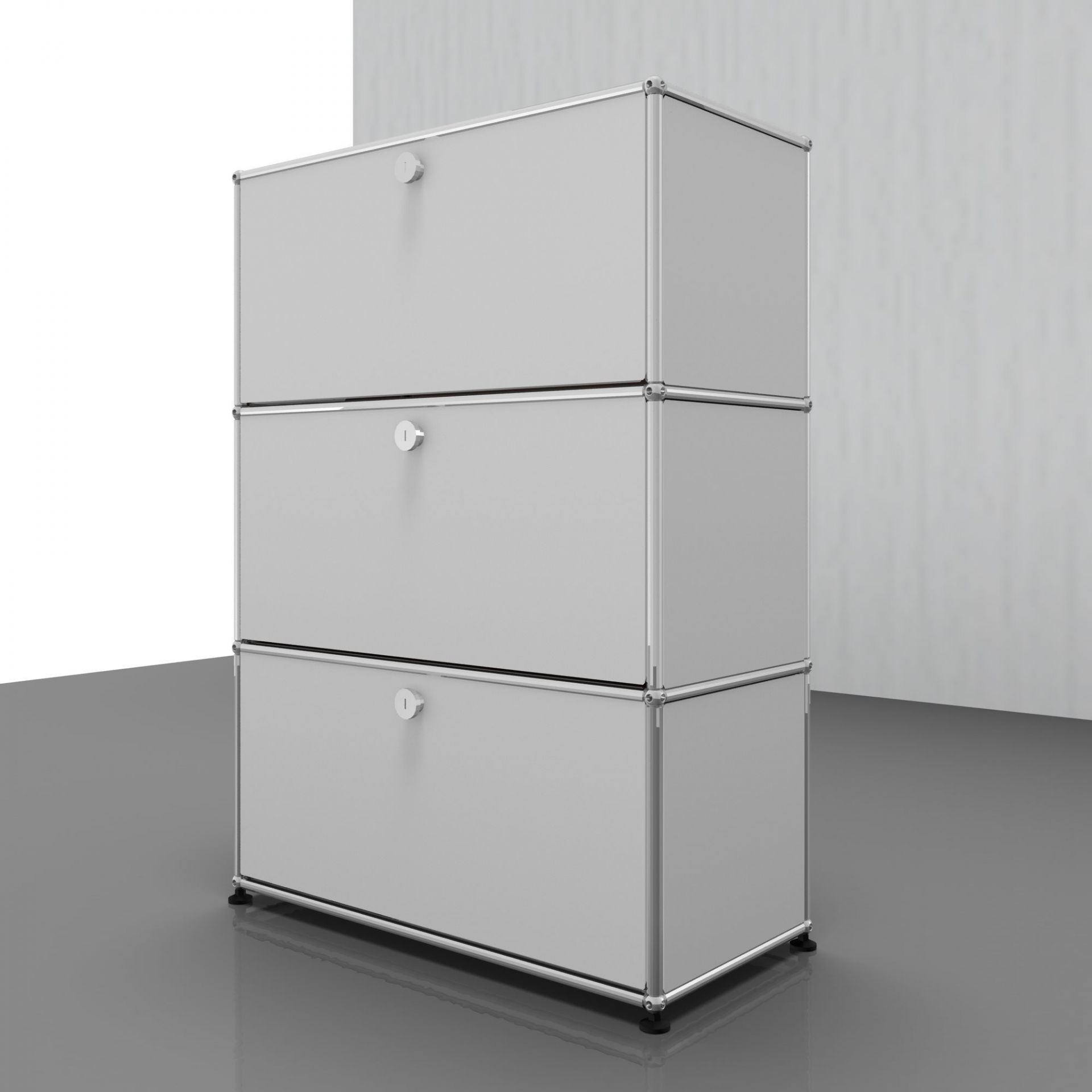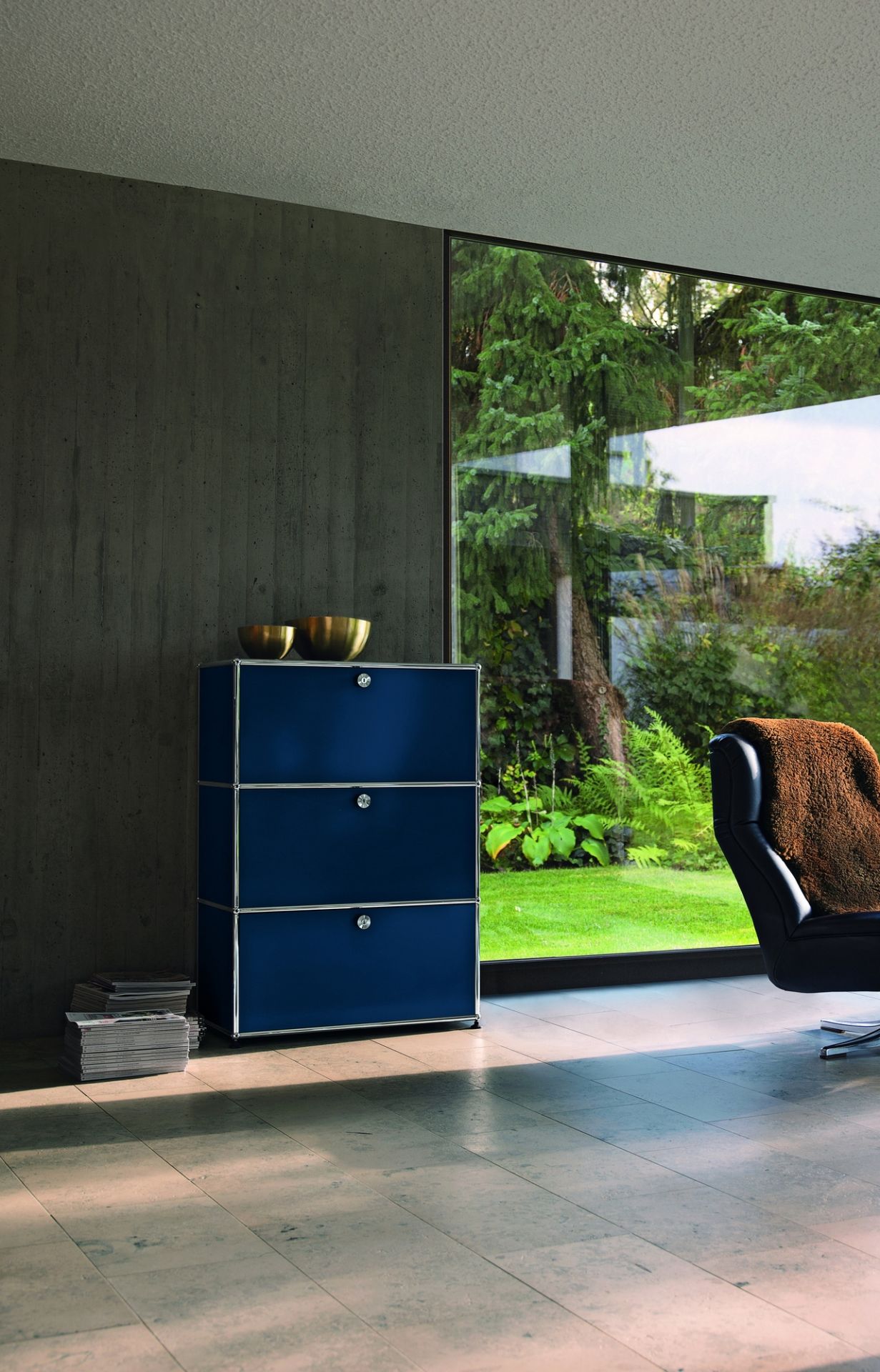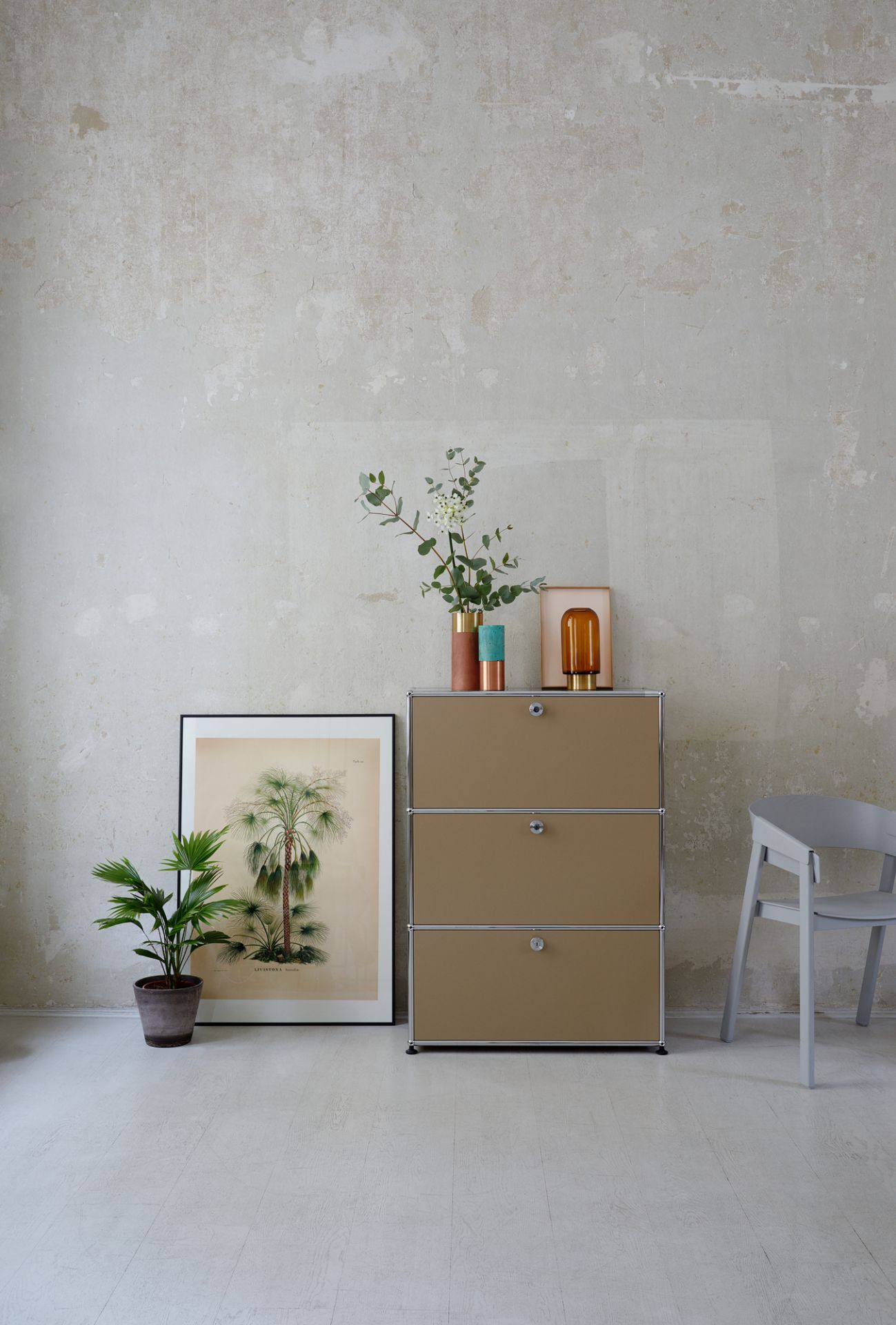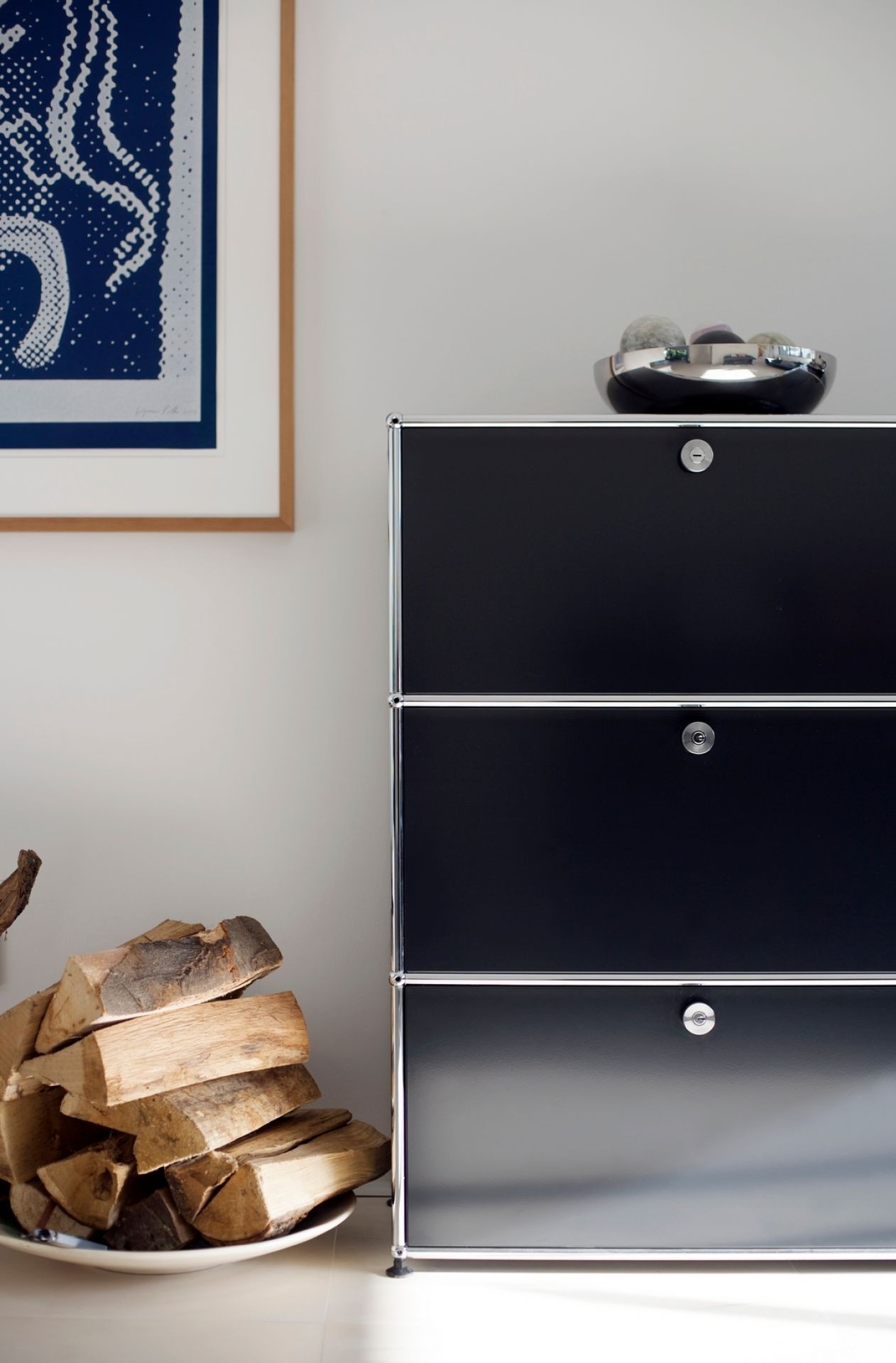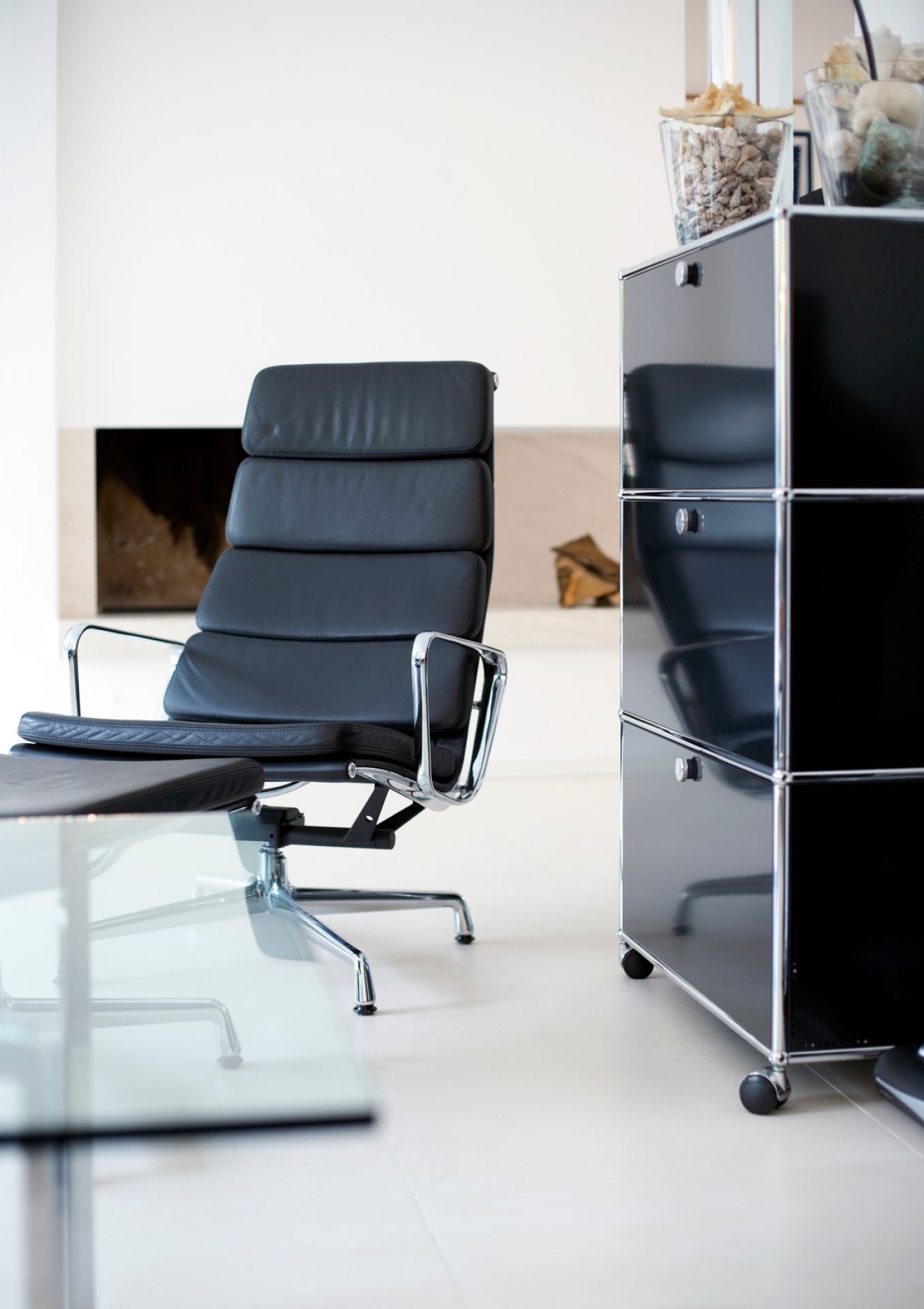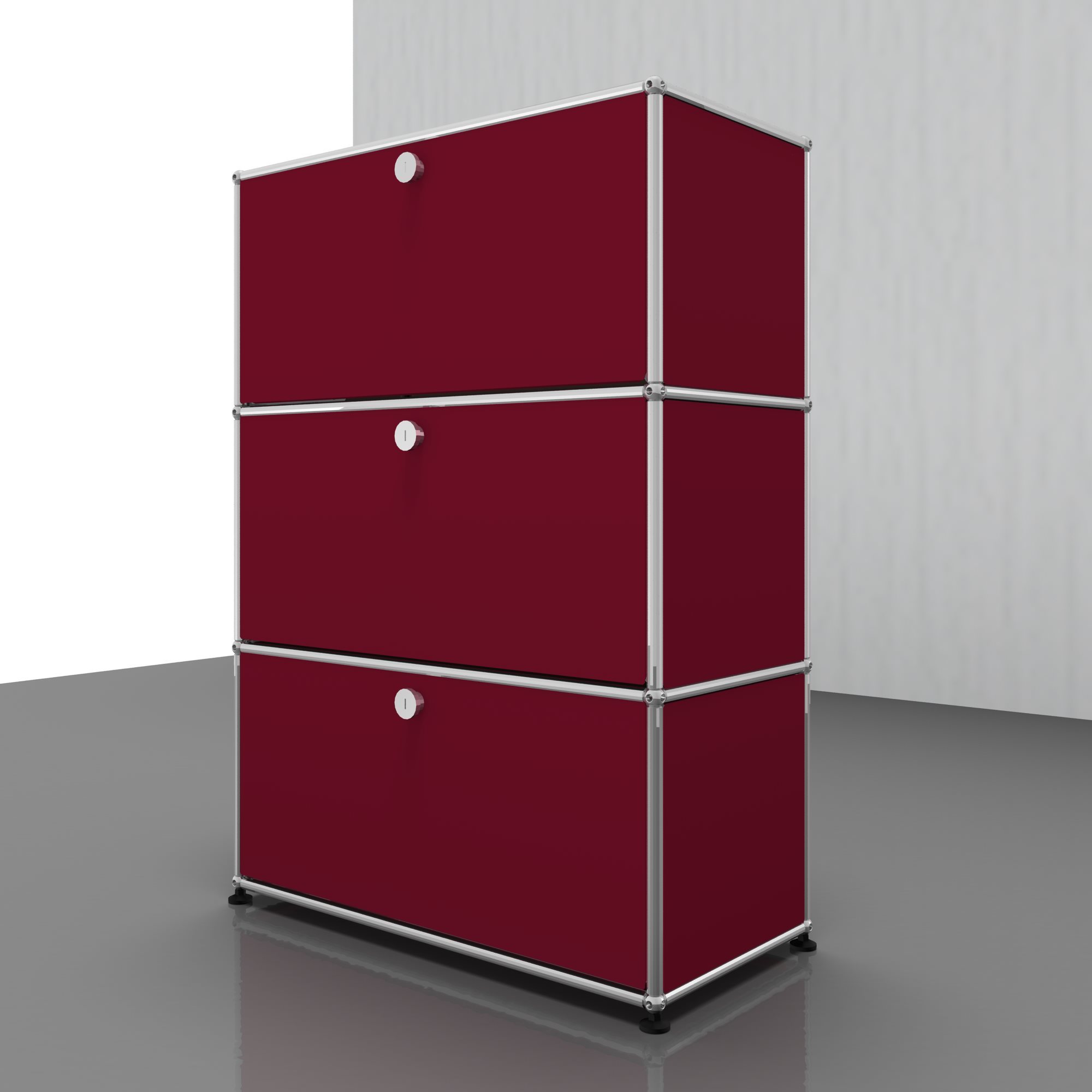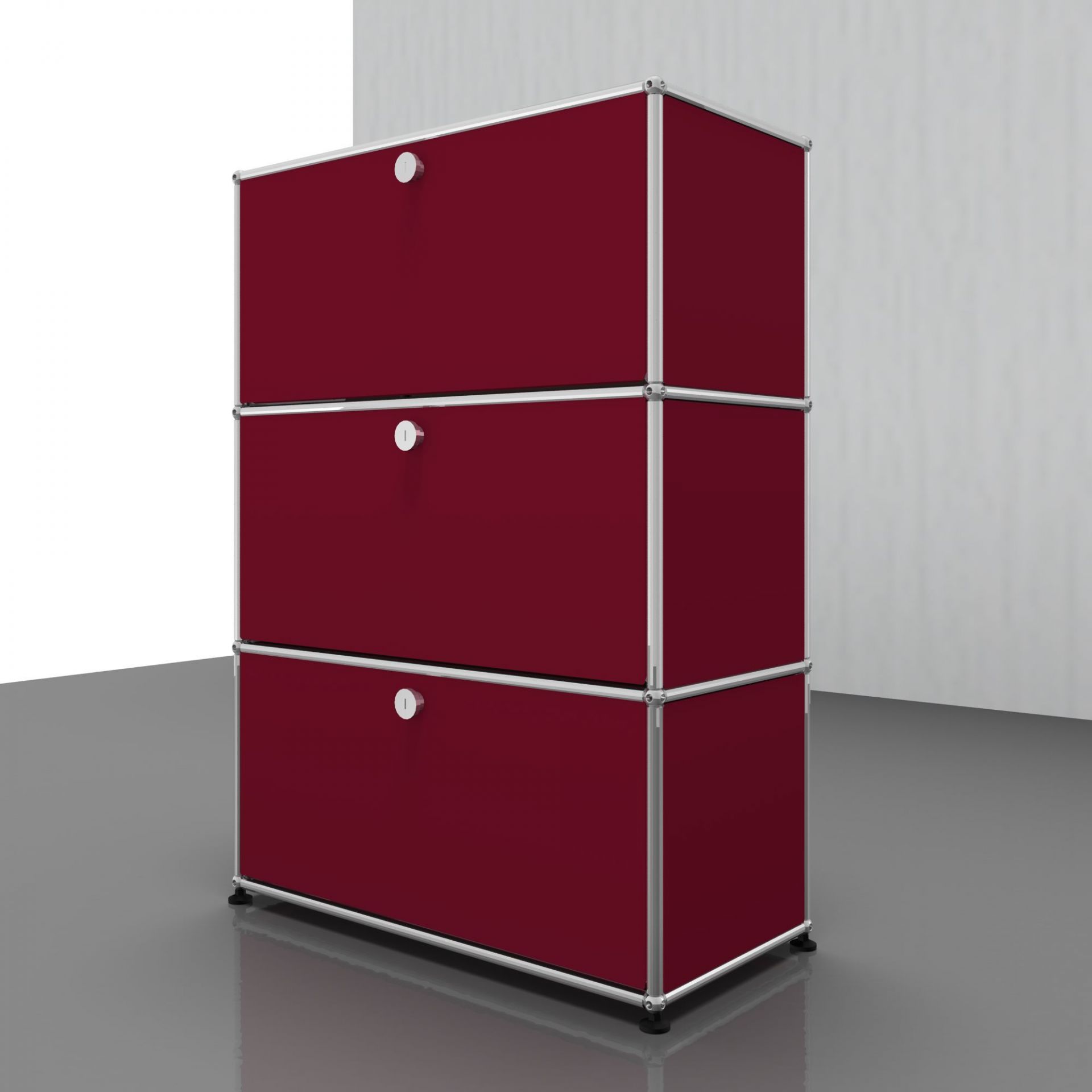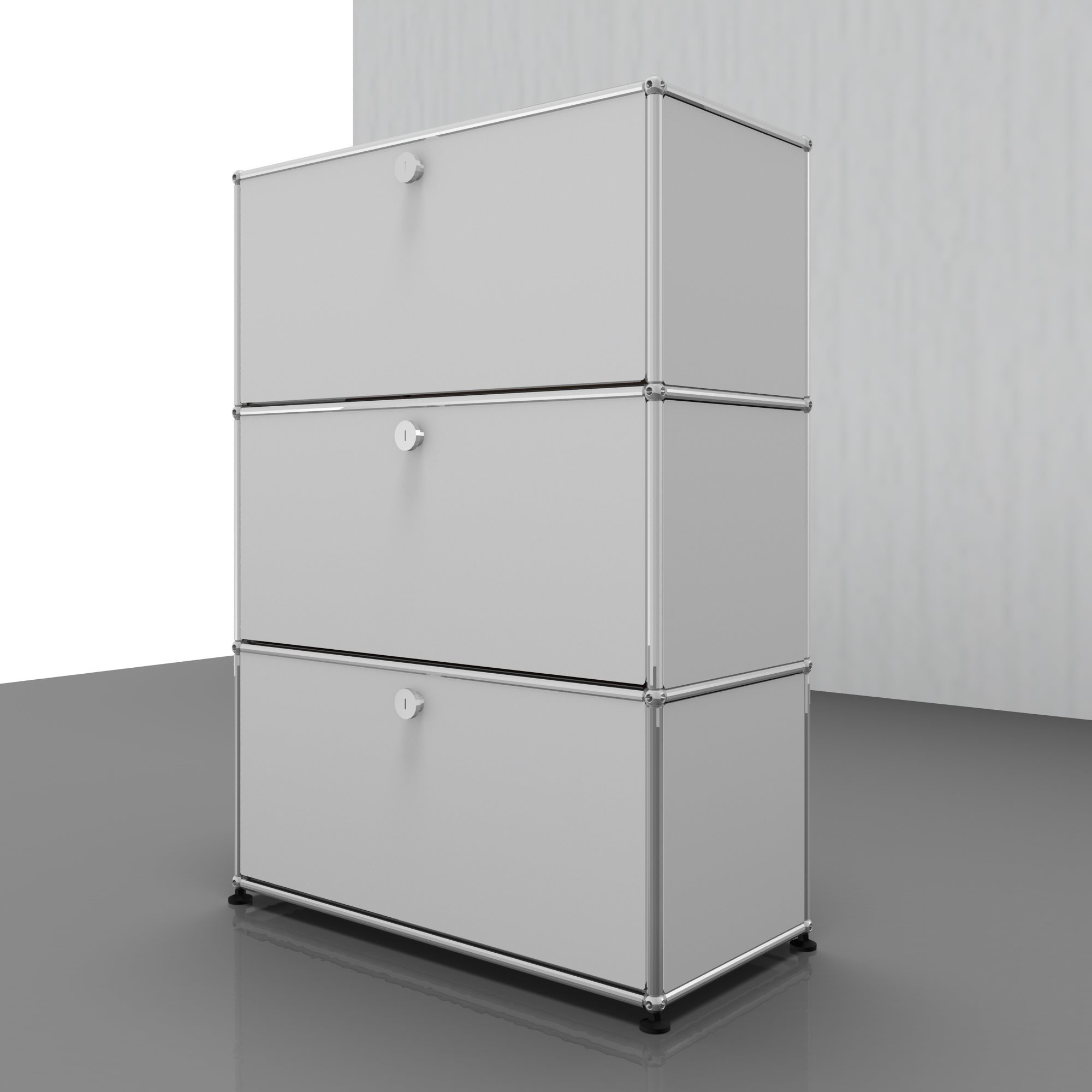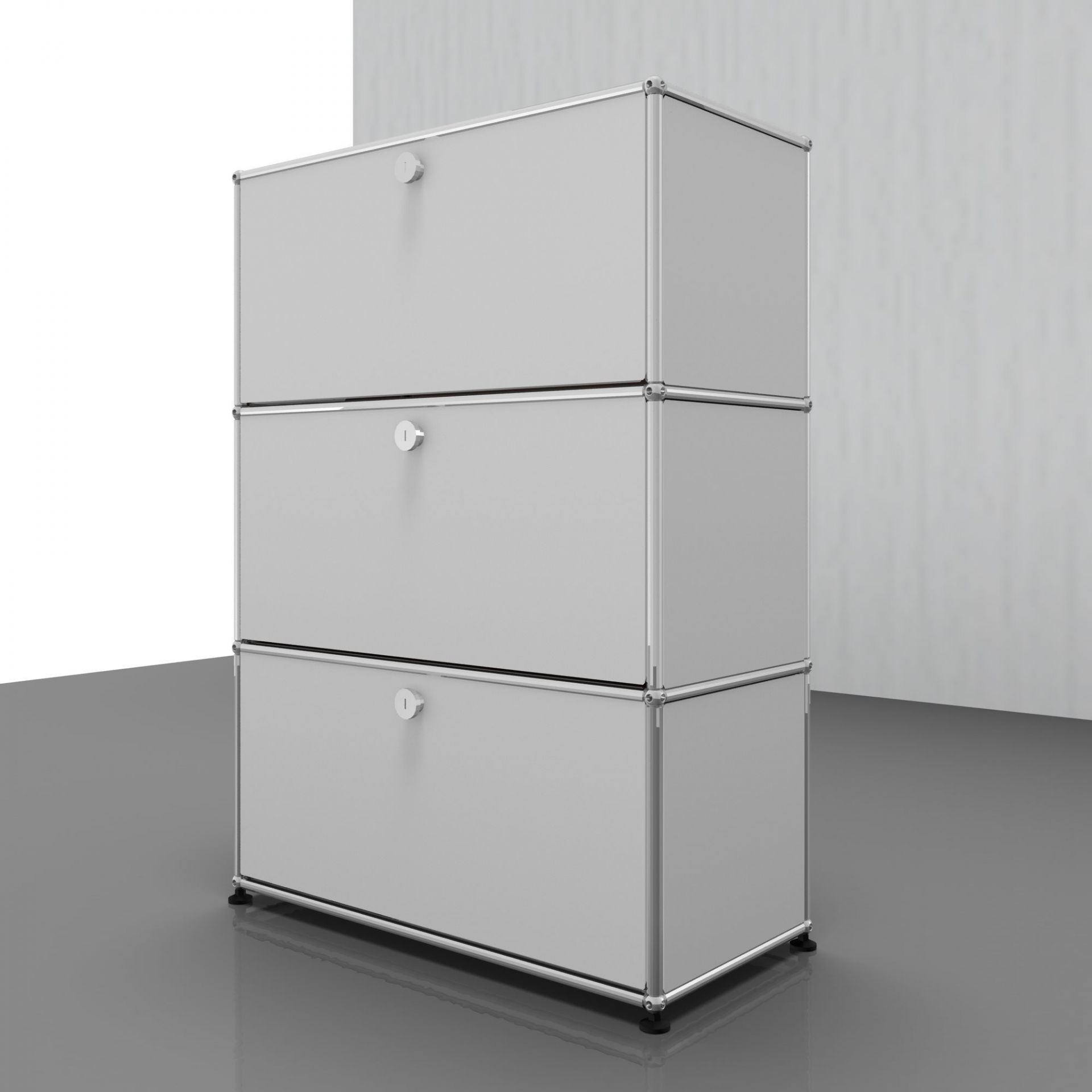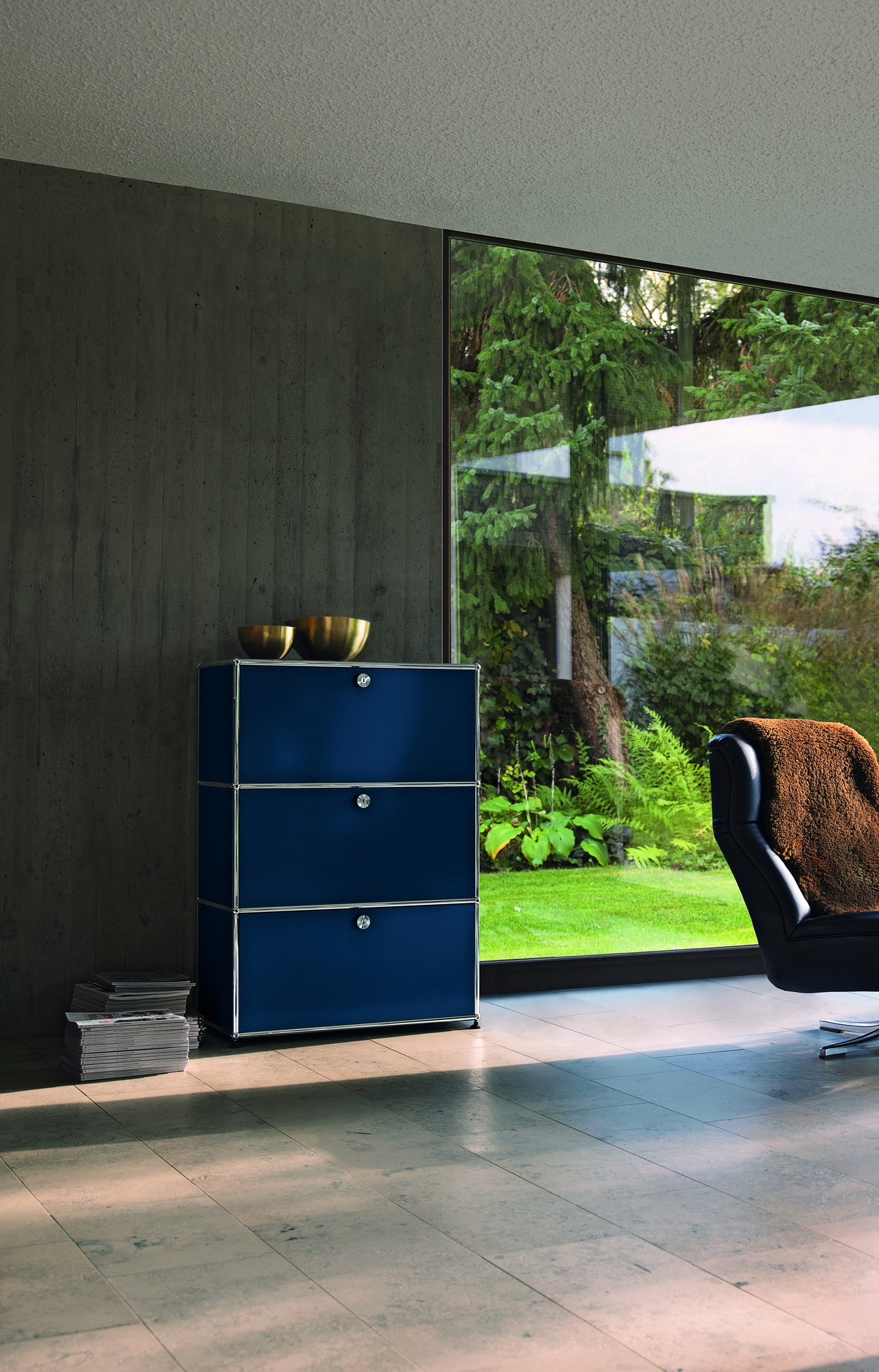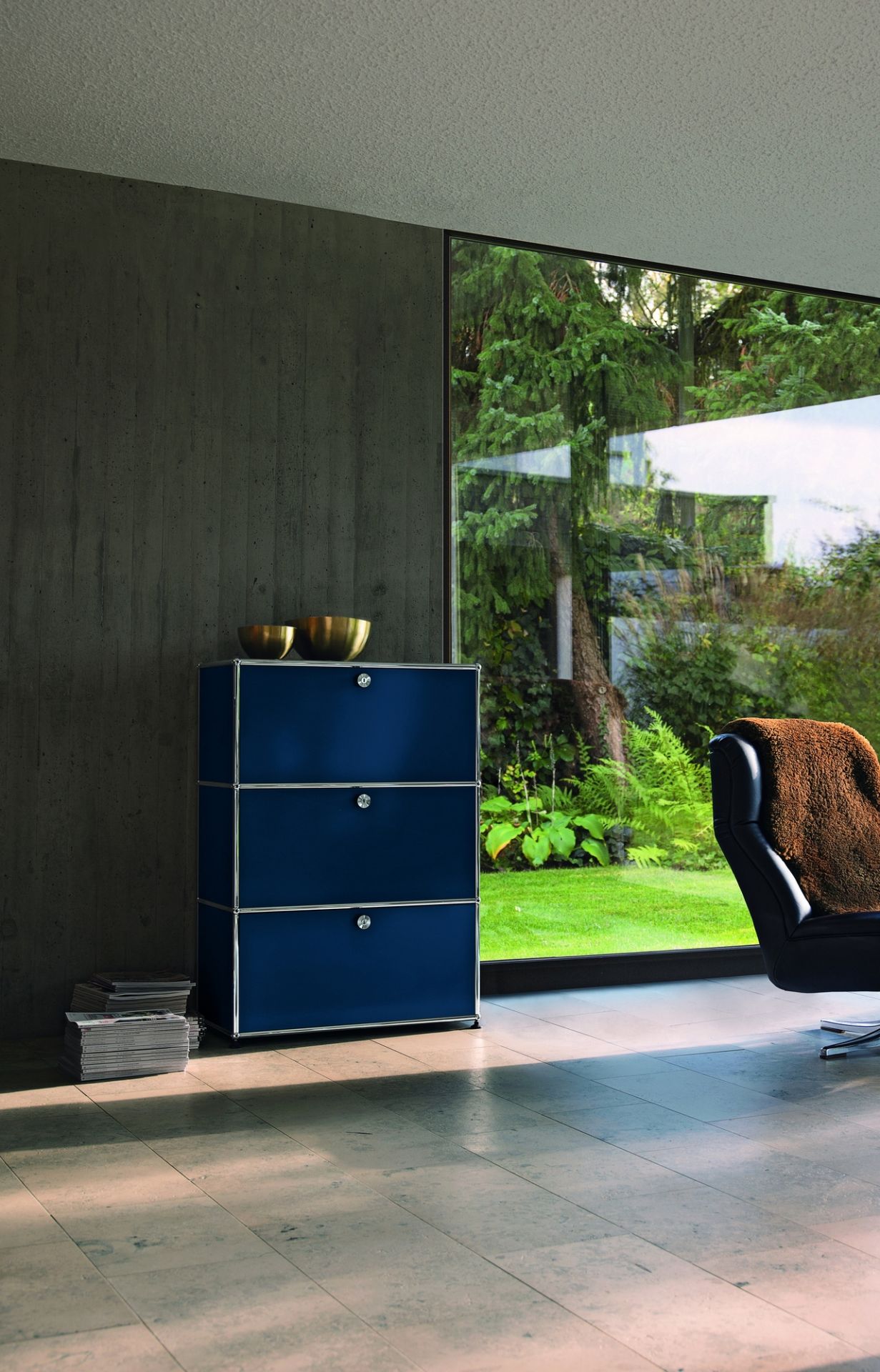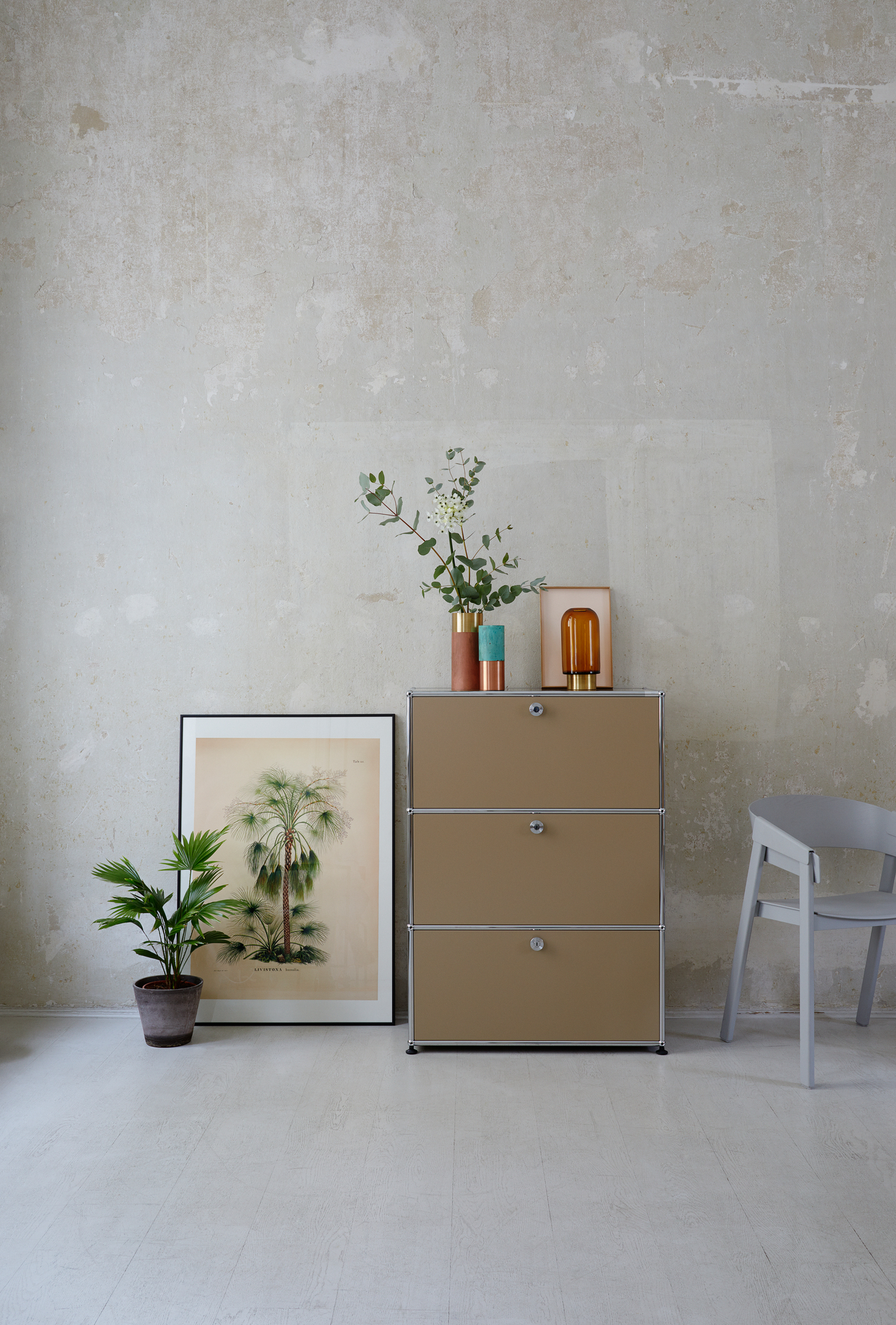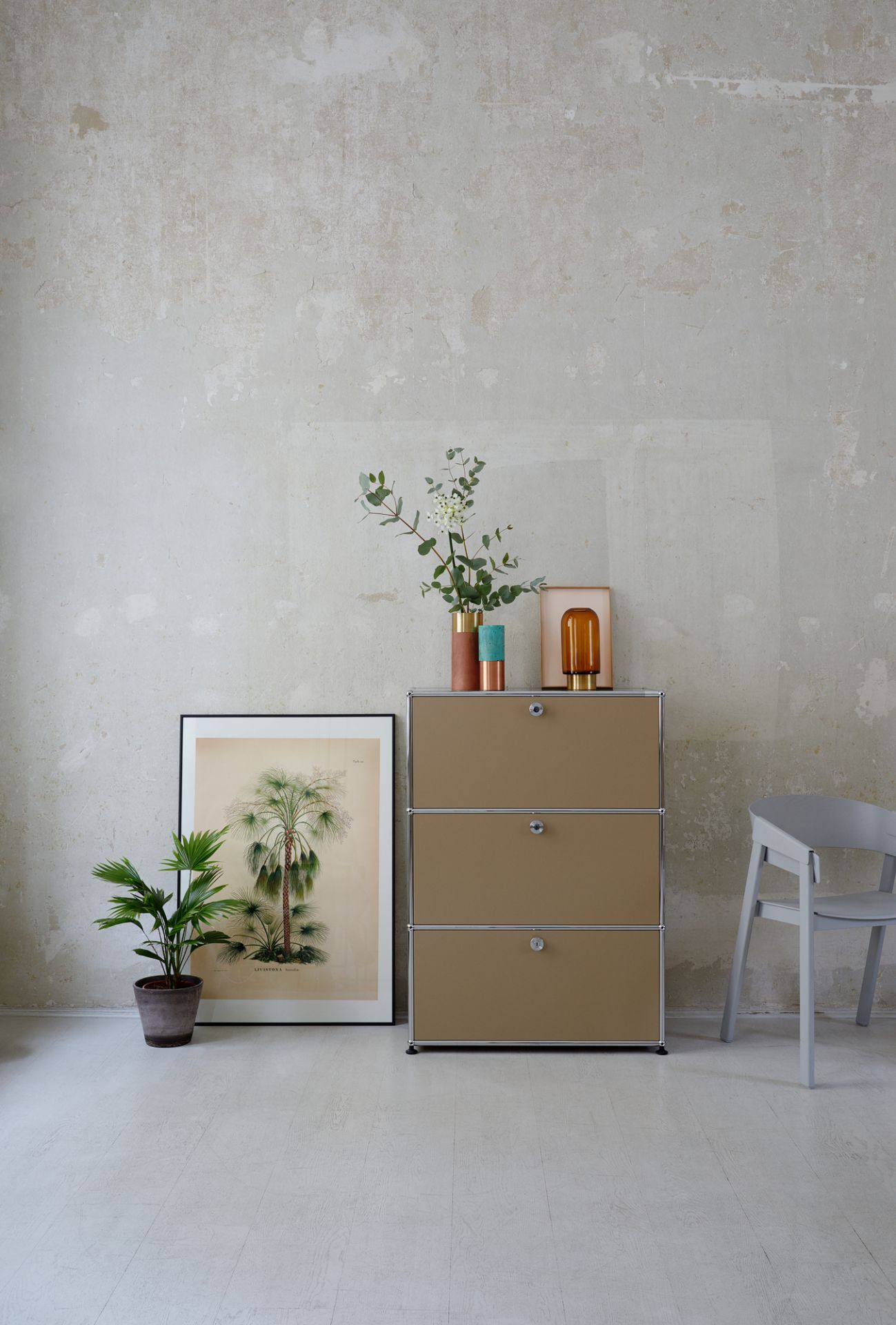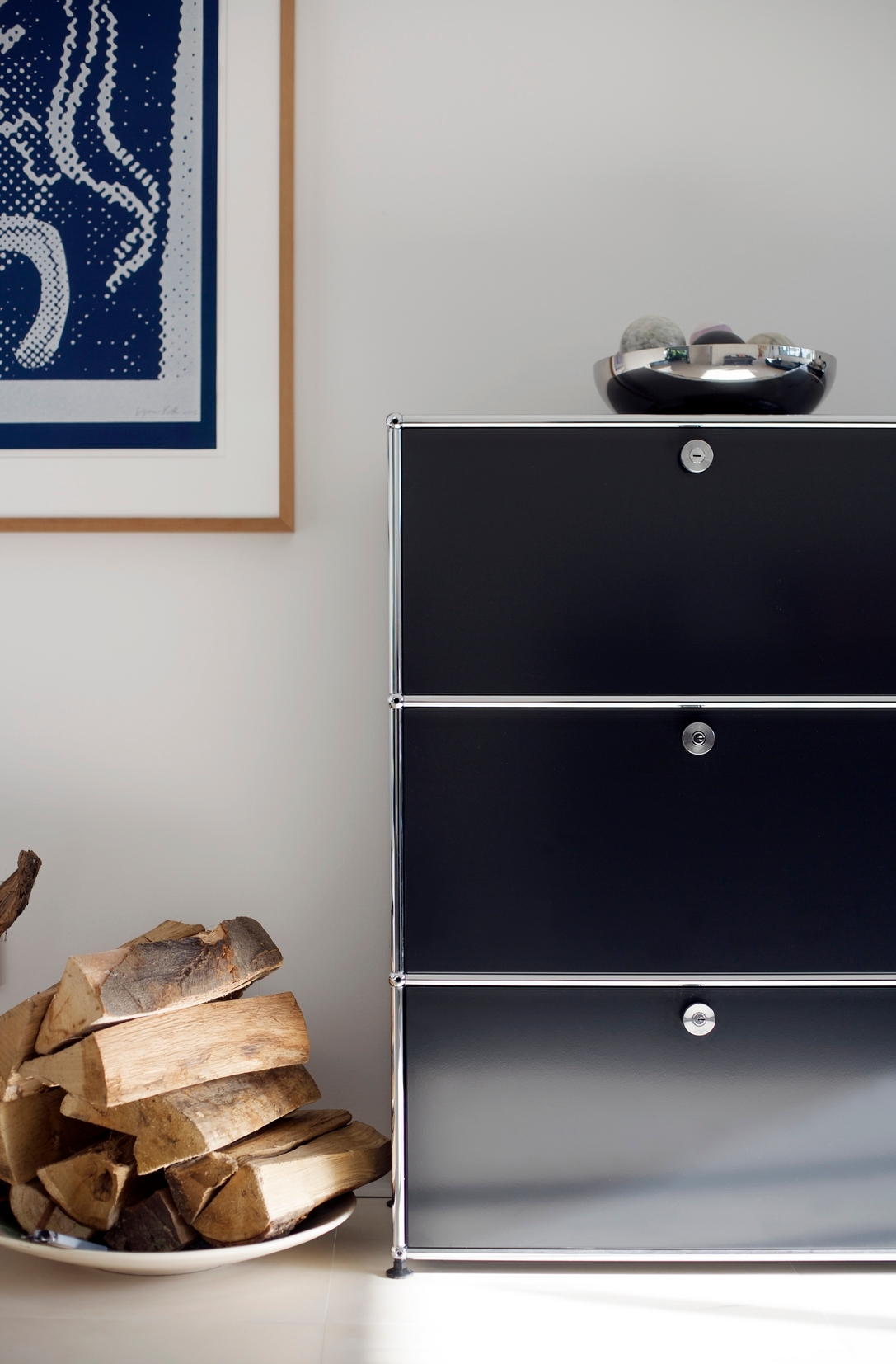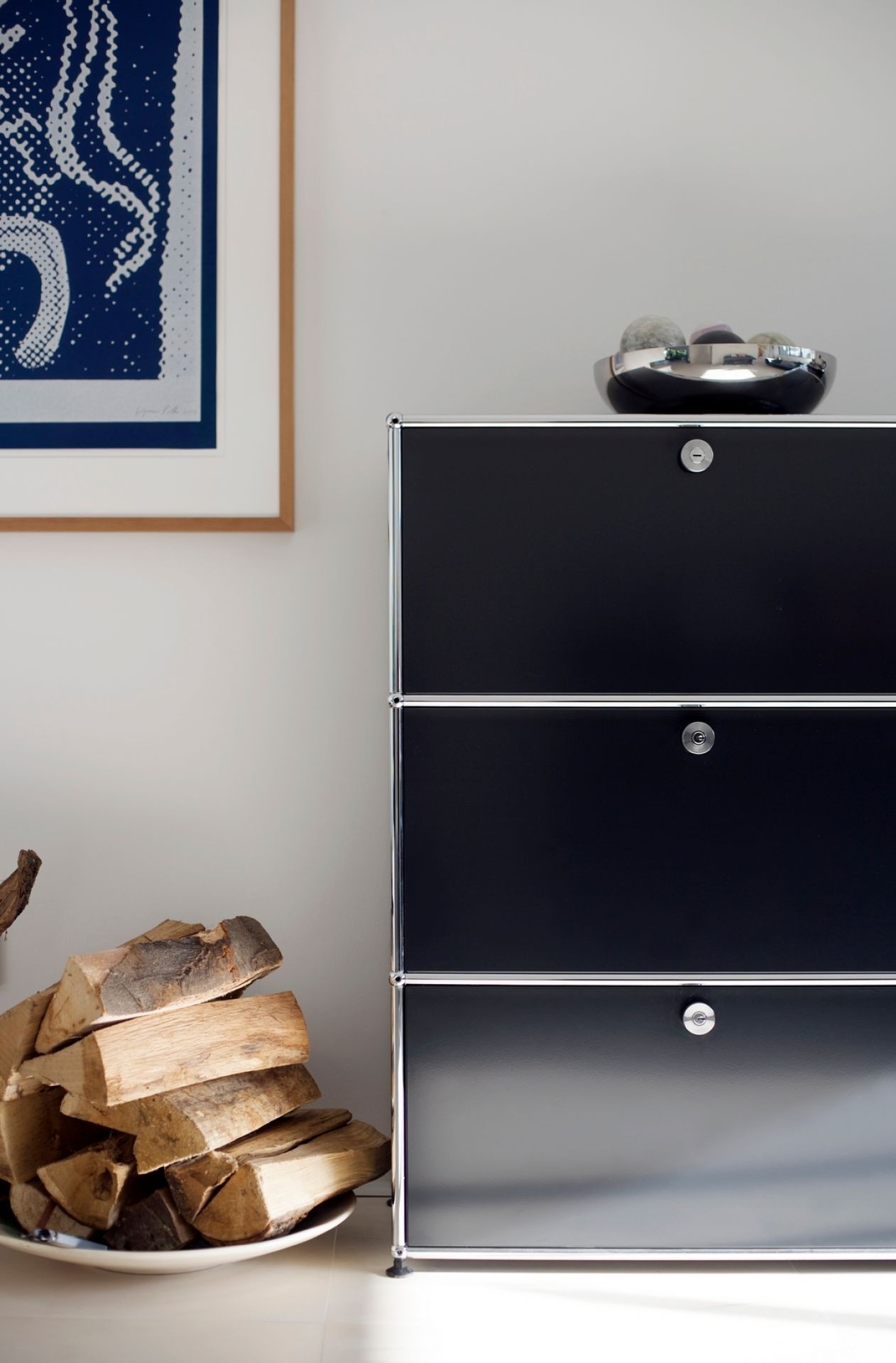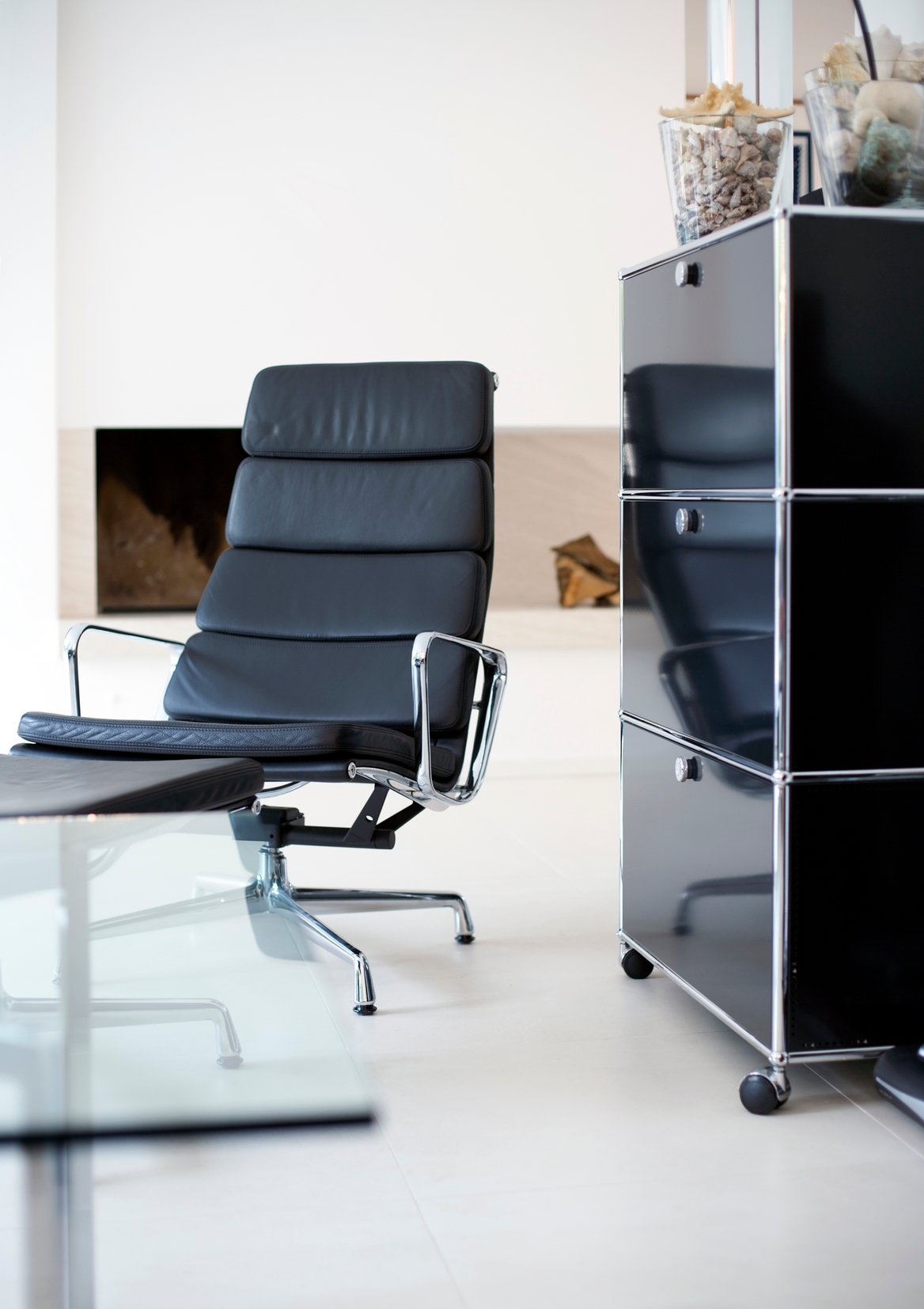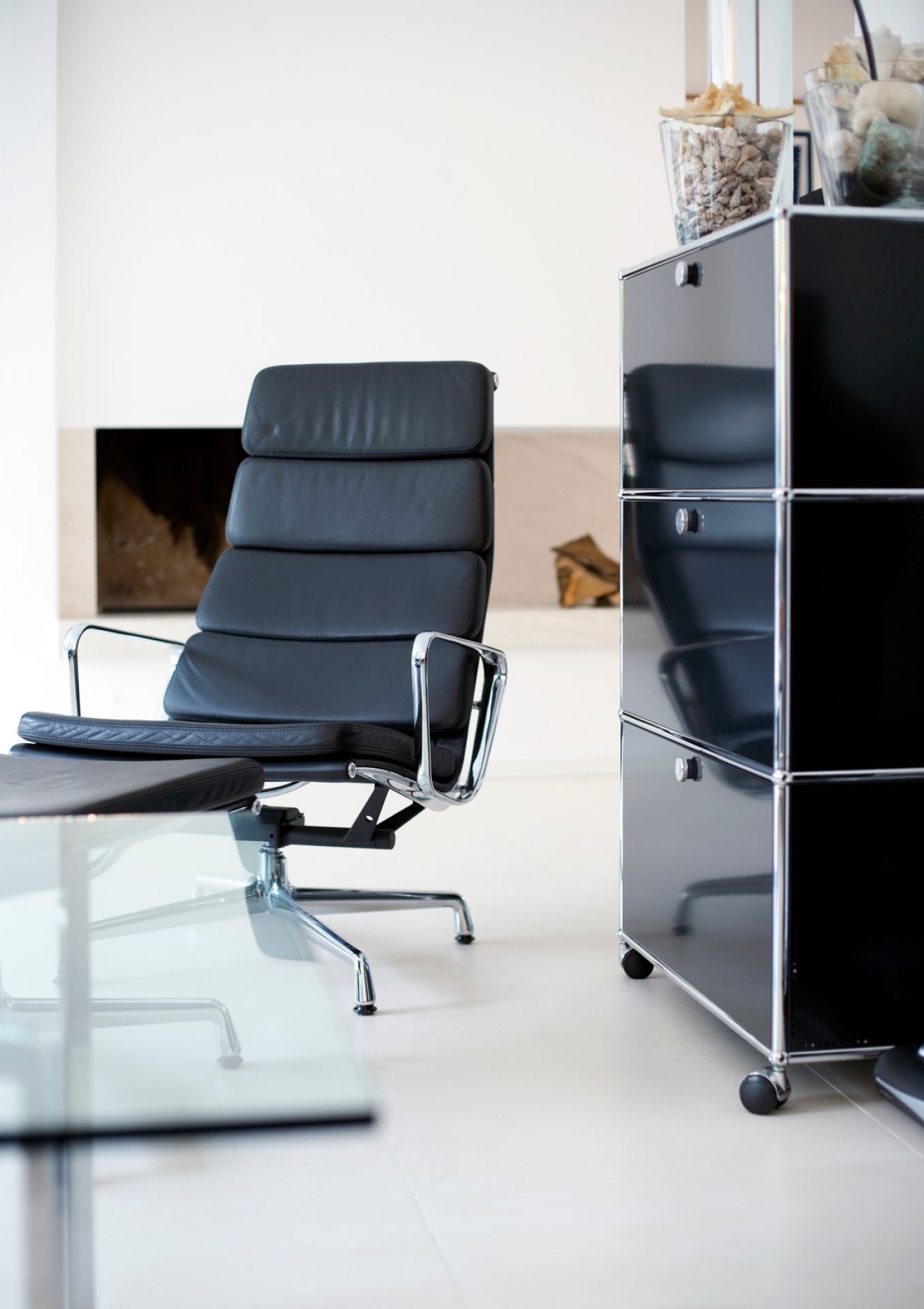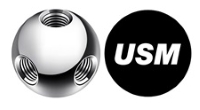 USM Haller Kommode – QUICK SHIP-USM rubinrot
Klappe zu, Ordnung da: bei der USM Haller Kommode ist das der Fall. Hinter den drei Klapptüren findet alles Platz, was aus dem Blickfeld verschwinden soll, wie zum Beispiel Geschirr, Bücher, Spielsachen, Handtücher oder Kleider. Das Design Regal ist jedoch nicht nur ausgesprochen ordnungsliebend, sondern dank der schönen Farben auch ein ausgesprochen schöner Anblick.
Vielfältig einsetzbar
Die USM Kommode zeigt Einsatzbereitschaft, denn diese lässt sich so gut wie überall einsetzen, vom Wohnzimmer über das Schlafzimmer bis zum Speisezimmer. Die Kommode ist 77,3 cm breit und 109 cm hoch. Aufgrund der Tiefe von 37,3 cm passt diese auch in schmale Flure. Sie können das USM Board in unserem Onlineshop übrigens auch mit Schlössern bestellen. So ist jede der drei Schubladen vor fremdem Zugriff geschützt.
USM Haller
Der Schweizer Möbelhersteller USM Haller steht für: reduziertes Design, stilvolles Wohnen und Vielfältigkeit. Die "einfachen" Erfindungen sind oft die besten, das war bei USM nicht anders. Die Erfindung des sogenannten Knotenpunktes, einer kleinen verchromten Kugeln mit mehreren Gewinde war der Beginn des modularen Möbelsystems. Rund um die Welt, in zahlreichen Büros, Privatwohnungen und sogar im berührtem Museum of Modern Art (MoMa) sind die USM-Möbel zu finden. Darüber hinaus verfügen die Möbel von USM über eine extrem lange Haltbarkeit. Das schont die Umwelt, da nicht unnötig Ressourcen verschwendet werden und den Geldbeutel.
QUICK SHIP – Schnelllieferservice
Die am meisten verkauften Produkte hat USM Haller in einer Kollektion zusammengefasst. Der Vorteil: Bei diesen Möbeln ist die Lieferzeit besonders schnell. Wenn Sie sich für eine Kommode in einer der folgenden Farben entscheiden, beträgt die Lieferzeit nur 2 bis 3 Wochen:
- reinweiß
- rubinrot
- anthrazitgrau
- goldgelb
- graphitschwarz
LIEFERINFORMATION
Deutschland und Schweiz: Alle USM Haller Möbel liefern wir komplett montiert. Sollte eine Montage vor Ort nötig sein, bitten wir hier um vorherige Absprache. Im Preis enthalten ist das Vertragen (den Transport an den Ort der Verwendung, zum Beispiel Ihre Wohnung) und gegebenenfalls Endmontage (nur innerhalb Deutschlands) durch unser hauseigenes Montagepersonal oder durch unsere Möbelspedition. Dies erfolgt nach individueller Tourenplanung. Wir räumen uns deshalb bei Lagerware eine Lieferzeit von 2 Wochen (+/- 1 Woche) ein.
Alle anderen Länder: Je nach Länder-Versandvereinbarung erfolgt die Lieferung komplett montiert auf Palette. Ein Vertragen können wir hier leider nicht anbieten.
Individuelles Angebot
Für haben ein Herz für alle Individualisten und Spontanen. Wenn Sie deshalb gerne ein USM Haller Möbel in einer anderen Ausführung hätten, sprechen Sie uns einfach an. Wir erstellen Ihnen gerne ein kostenloses und unverbindliches Angebot. Damit das Vorstellen einfacher ist, enthält unser Angebot Bilder.
---
sehr zuvorkommendes Auslieferungspersonal, wir sind sehr zufrieden
eine sehr schöne Kommode für unseren Flur, wir sind begeistert
| | |
| --- | --- |
| Product number: | USM Kommode DE_QS_G1 1 rubinro |
| Manufacturer | USM Haller |
| Designer | Fritz Haller |
| Shipping method | Forwarding agent |
| Material | Pulverbeschichtetes Metall / Chrom |
| Material | powdercoated metal / chrome |
| Width (cm) | option_39015 |
| Depth (cm) | option_38557 |
| Height (cm) | option_36860 |
Questions about the product? We are happy to help.
Personal contact person

trained product experts with love for designer pieces

Material advice

20 years of experience
Exactly as you imagined it.
Our special service for you: Take our range of diverse material samples home with you in comfort.
View material samples
Related products of USM Haller Kommode – QUICK SHIP-USM rubinrot