Fermob – French outdoor furniture in perfection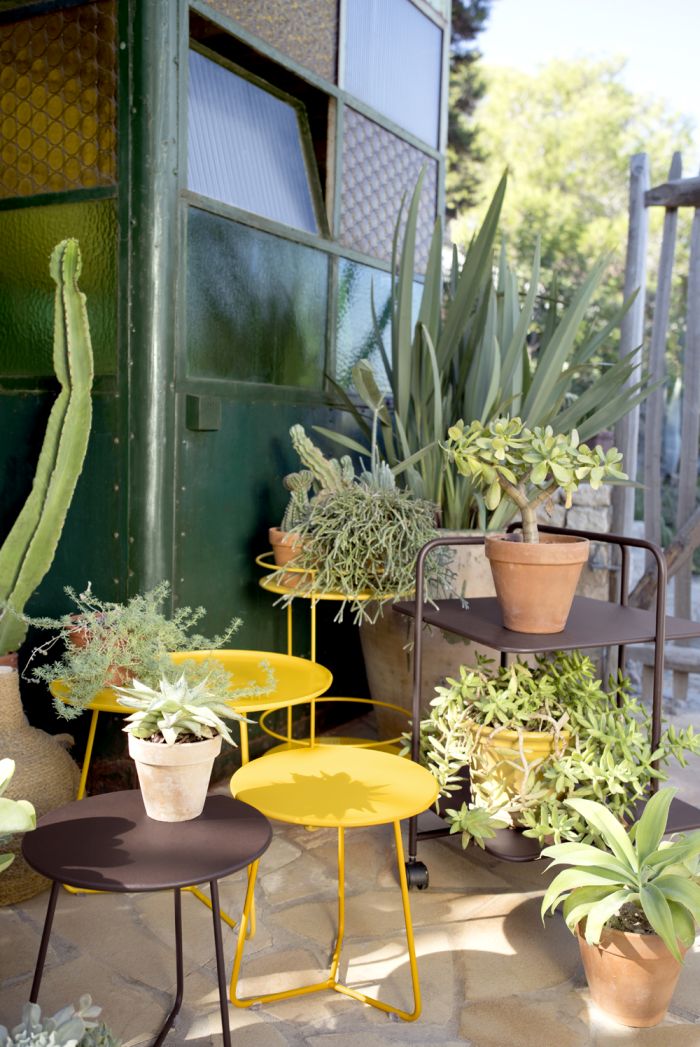 High-quality furniture for garden, terrace and balcony


Colourful designs and pleasant comfort


Steel and aluminium as basic materials
Please note that we cannot sell Fermob furniture to Switzerland!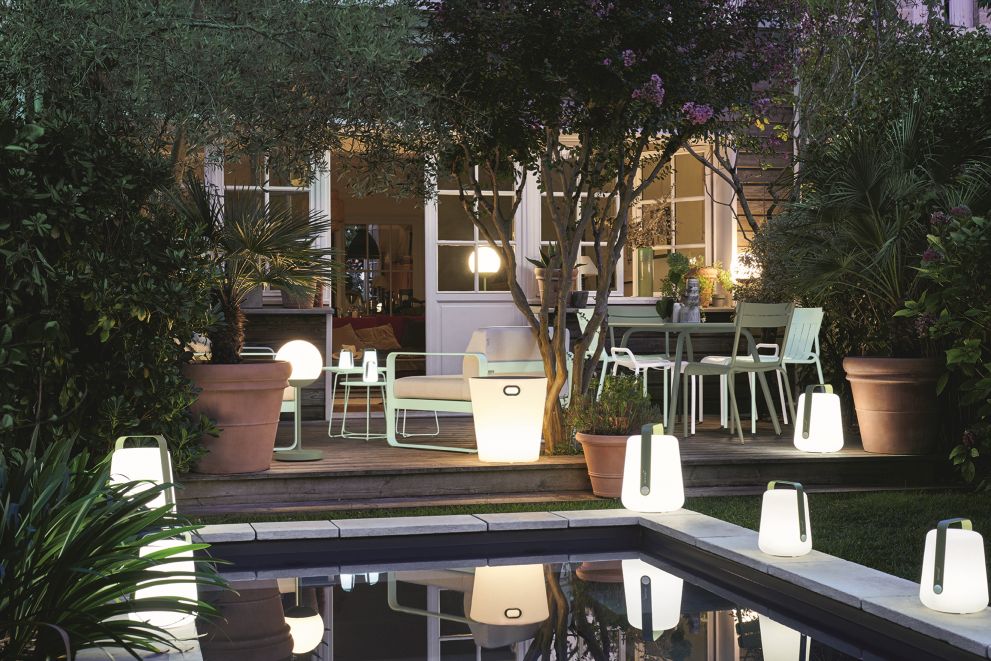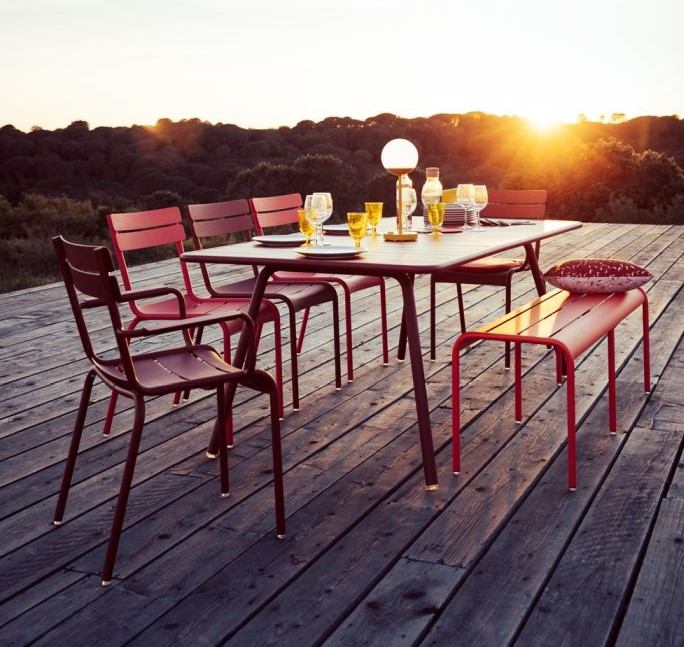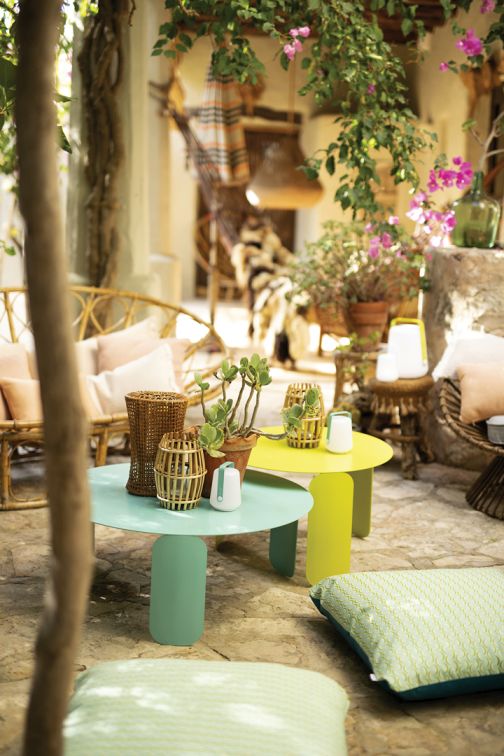 Fermob - from Thoissey to the world
Fermob has made an international name for itself as a manufacturer of quality outdoor furniture. The characteristic designs in steel or aluminium are often painted in cheerful colors and set atmospheric accents outdoors. Tables, chairs, outdoor lounges or portable lights - Fermob manufactures products that make every outdoor area a little bit more beautiful. Since its foundation more than 60 years ago, the head office is located in Thoissey in the French department of Ain (Auvergne-Rhône-Alpes region).
The history of Fermob
The original craftsman's workshop, from which Fermob was born, was specialized in iron work. Only in 1953 the second generation of the company decided to start the industrial production of garden furniture. With success, the company moved to a larger industrial area in 1980, even though the global market for plastic furniture was increasingly problematic.
Nevertheless, Fermob remained true to its original passion and continued to produce quality metal furniture - a decision that has not diminished its popularity to this day. On the contrary, as time went by, the worldwide interest in the robust as well as shapely outdoor collections from France grew, and with the help of creative designers, the company developed into a renowned producer.
Interesting facts about Fermob
Sustainability is a prominent theme in the philosophy of Fermob. This is first of all due to the products themselves, which have a long life span due to their high quality. At the same time, the metals used can be recycled to a large extent - an approach that is also taken into account in the packaging material. Since 1997, the Thoissey plant has also had an emission-free painting facility.