Questions on the product?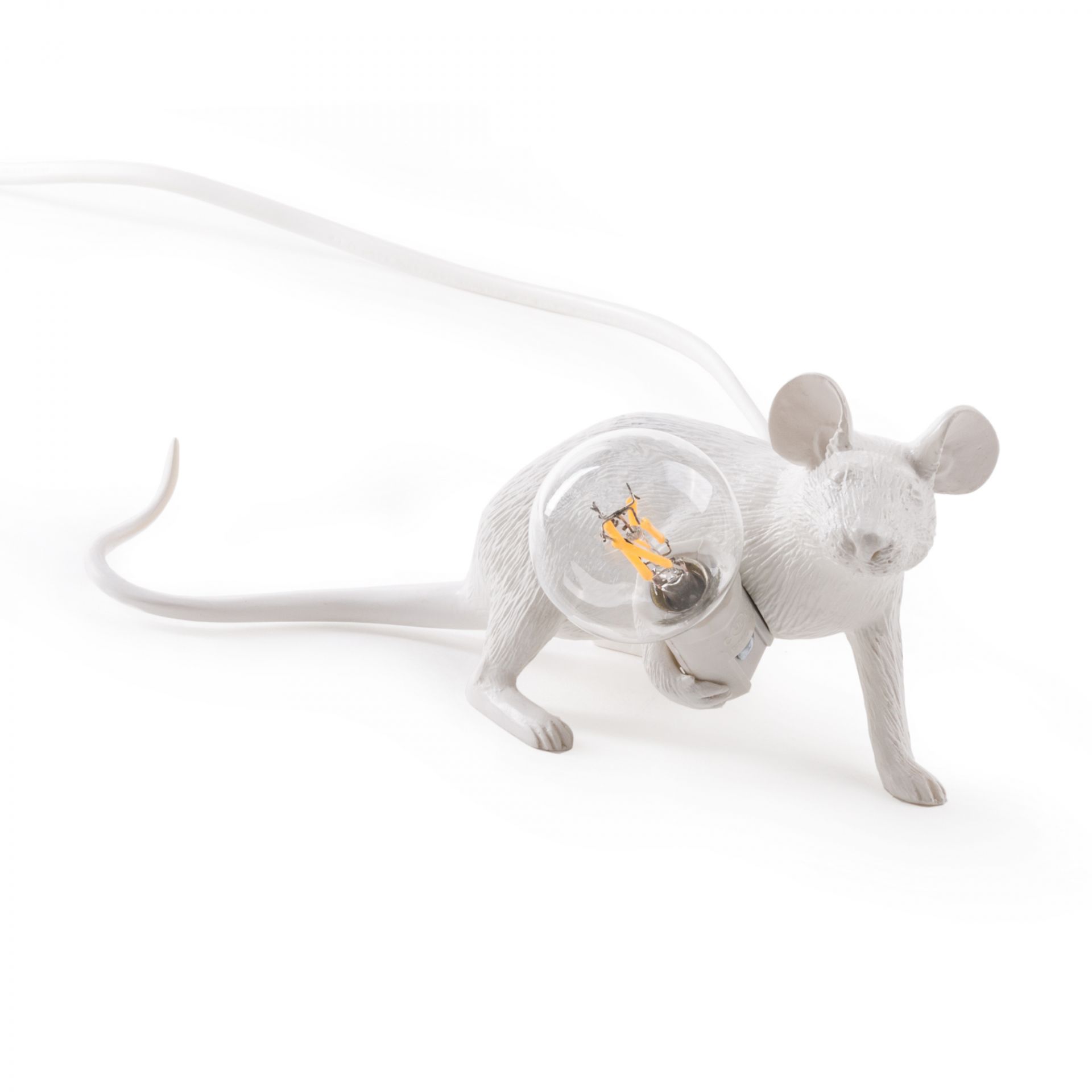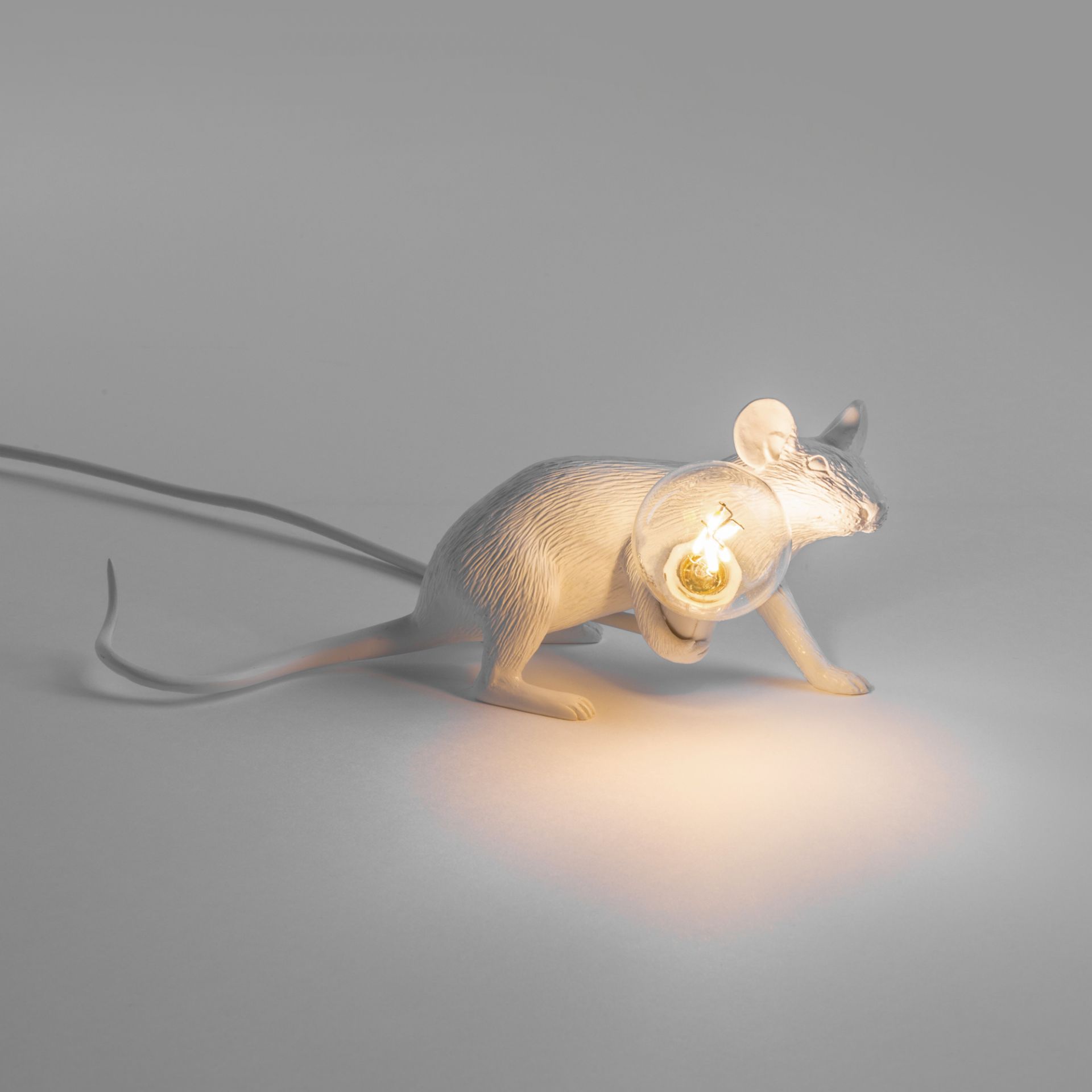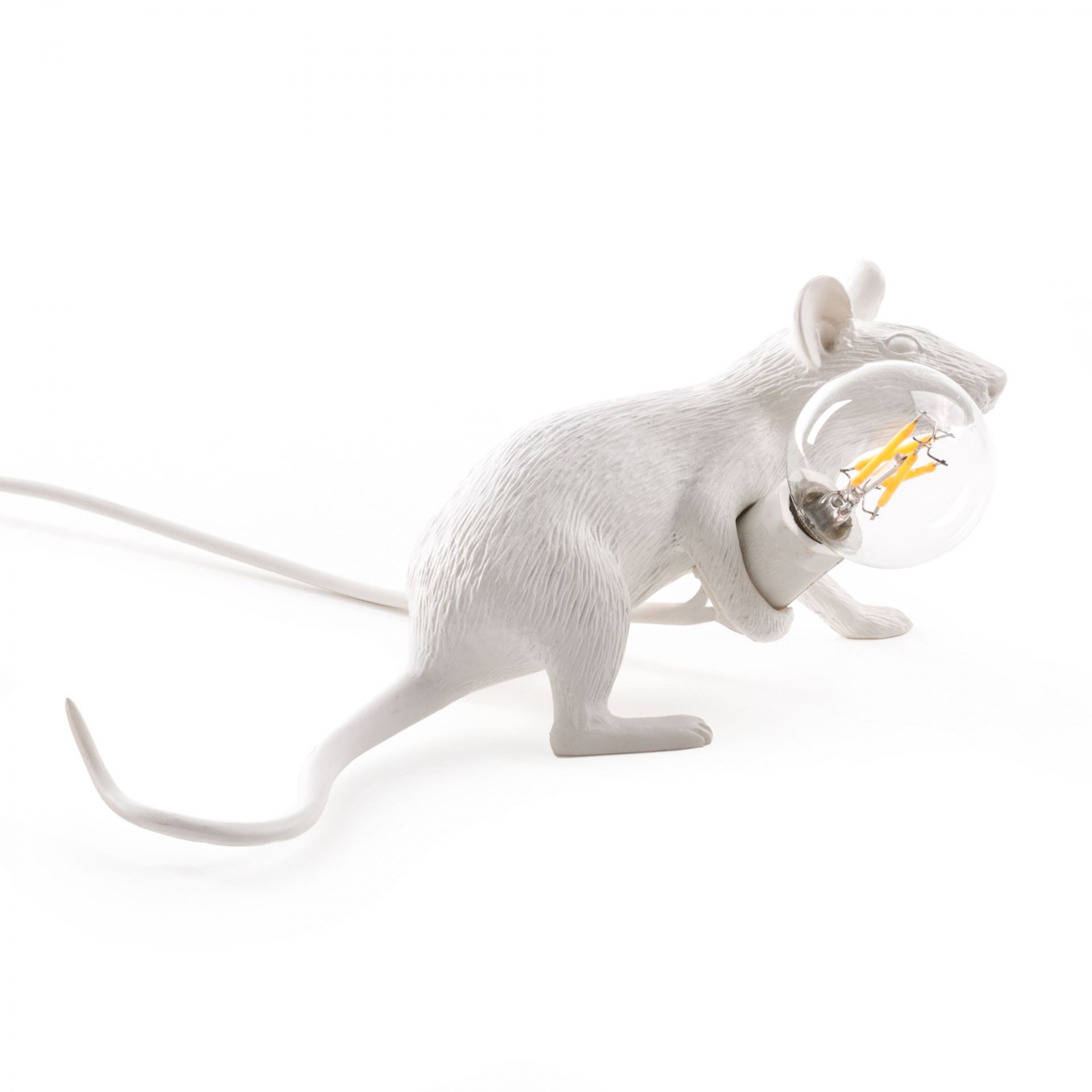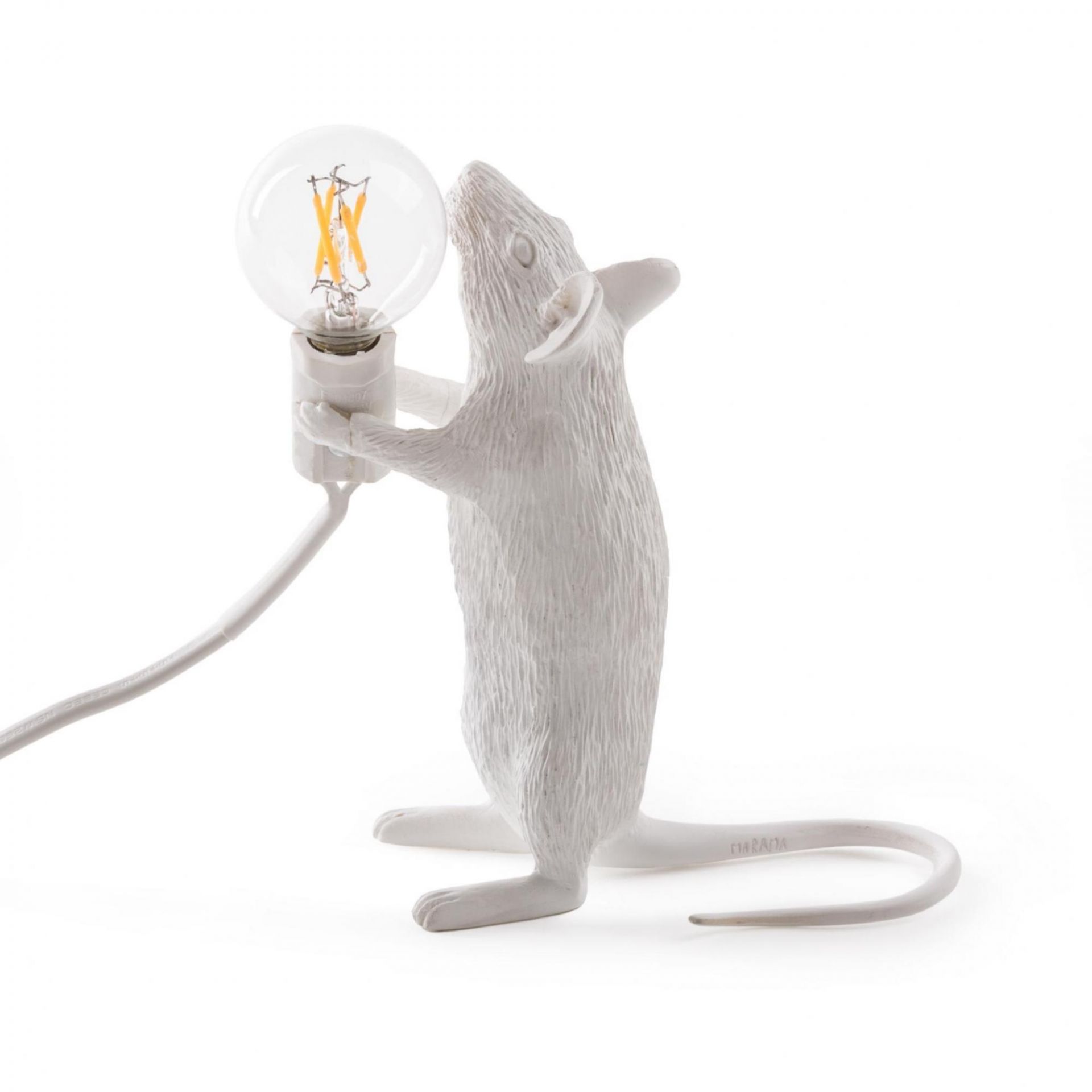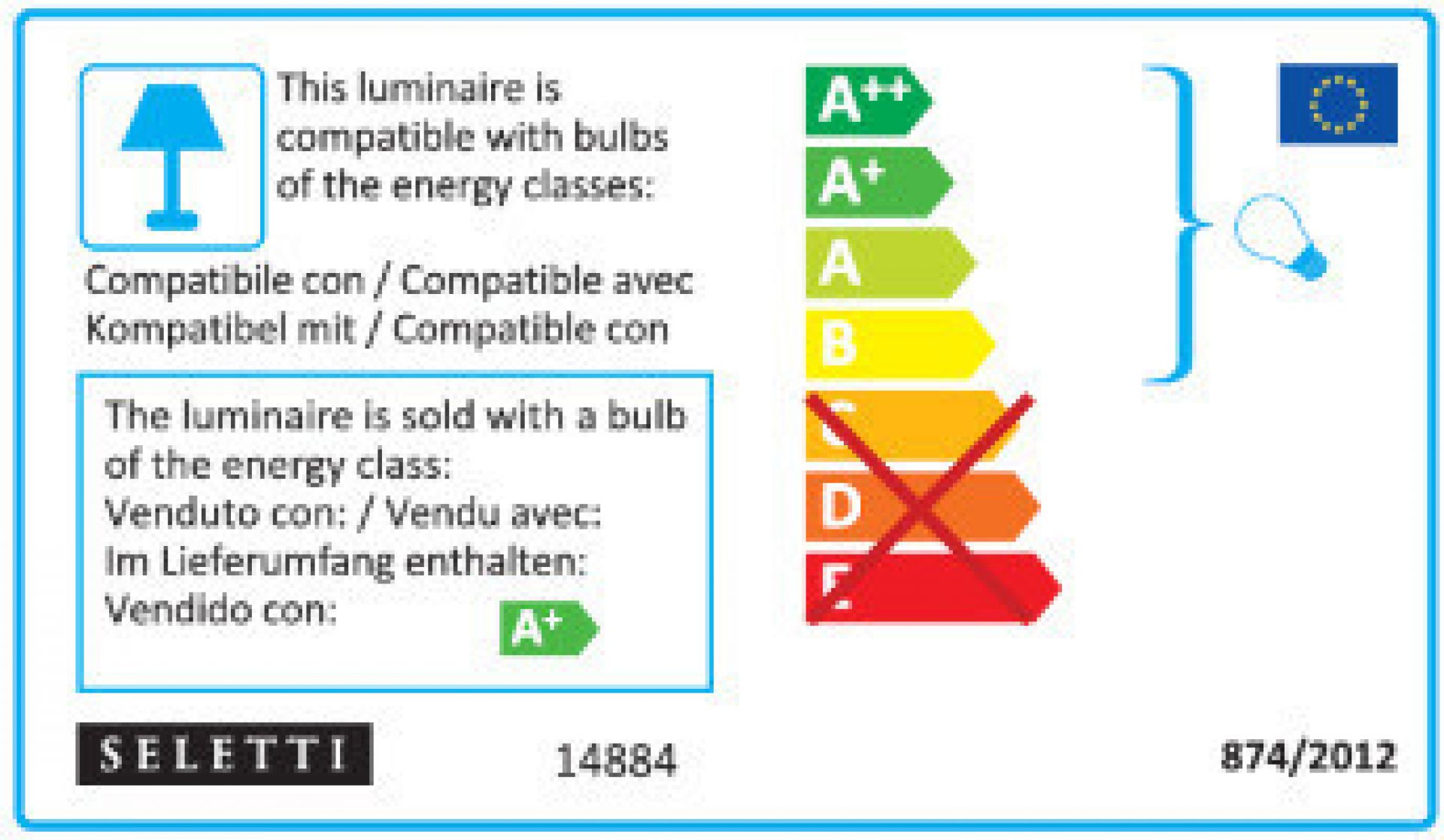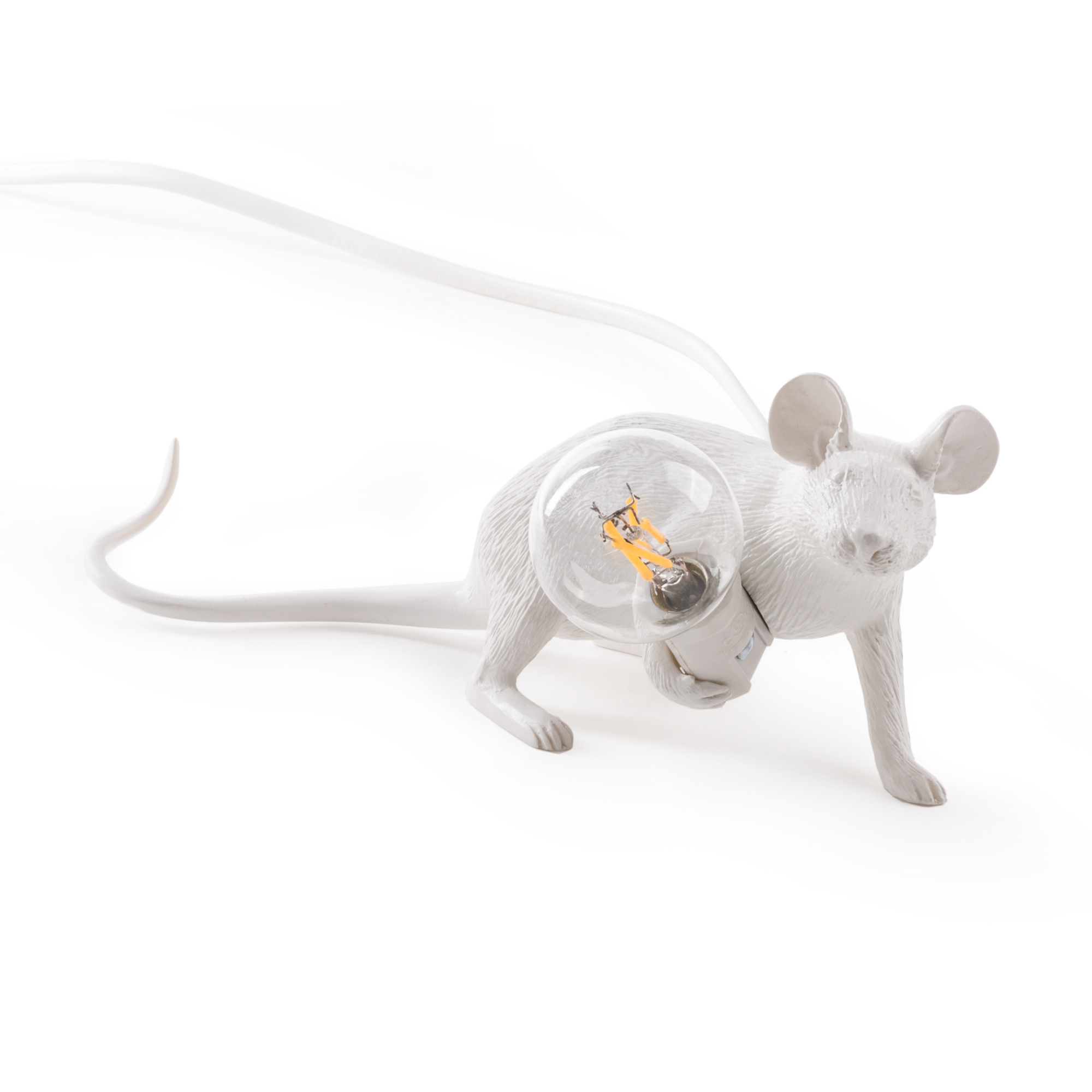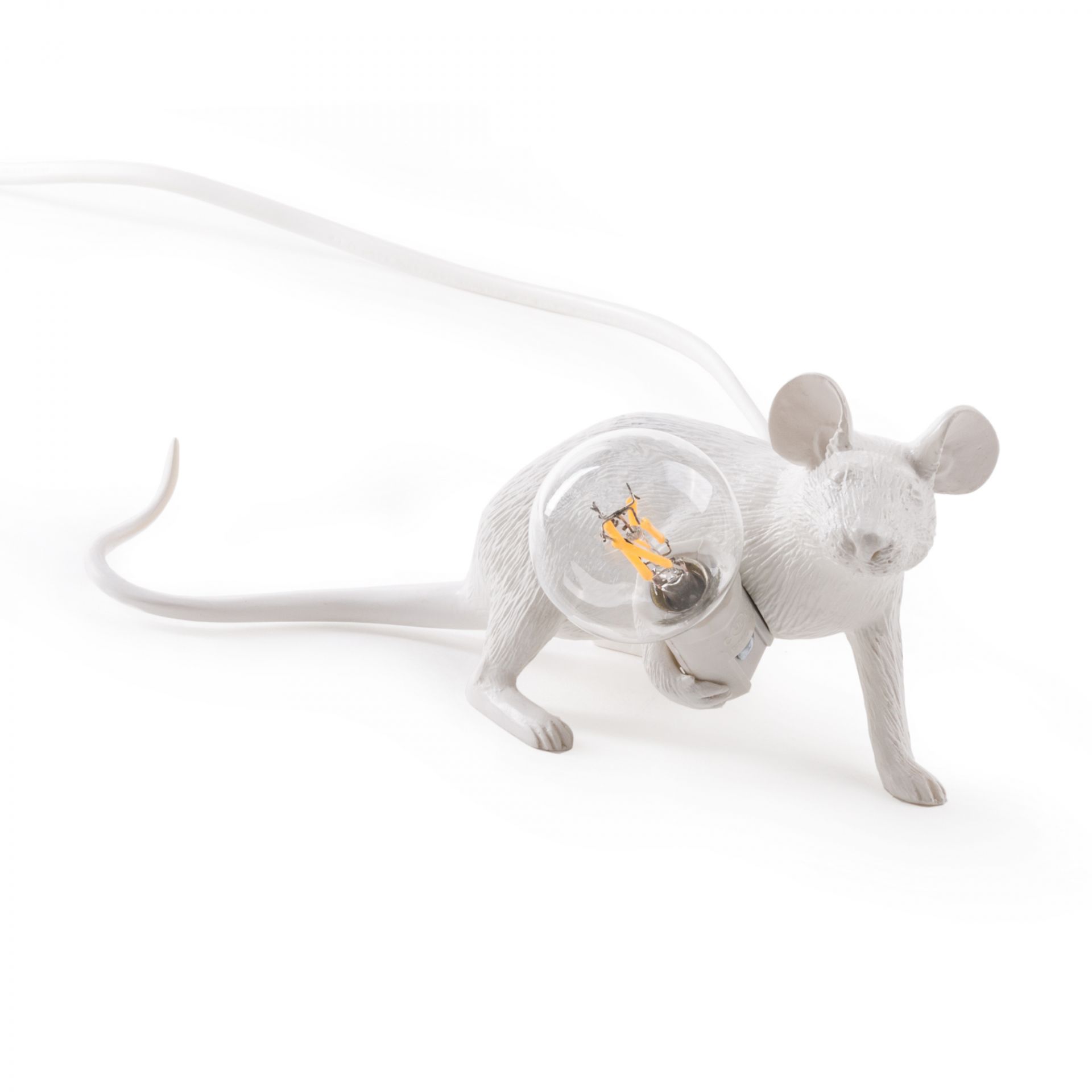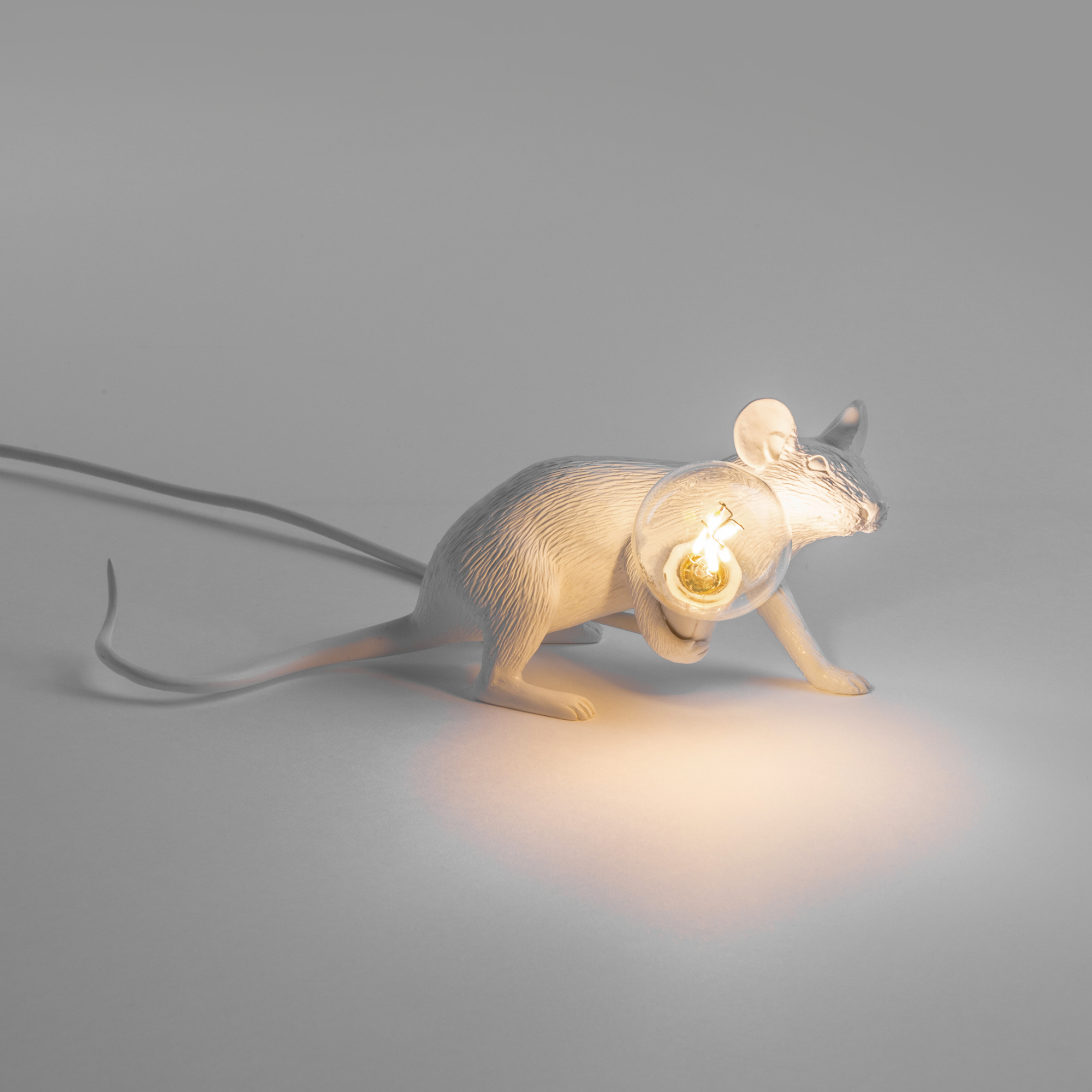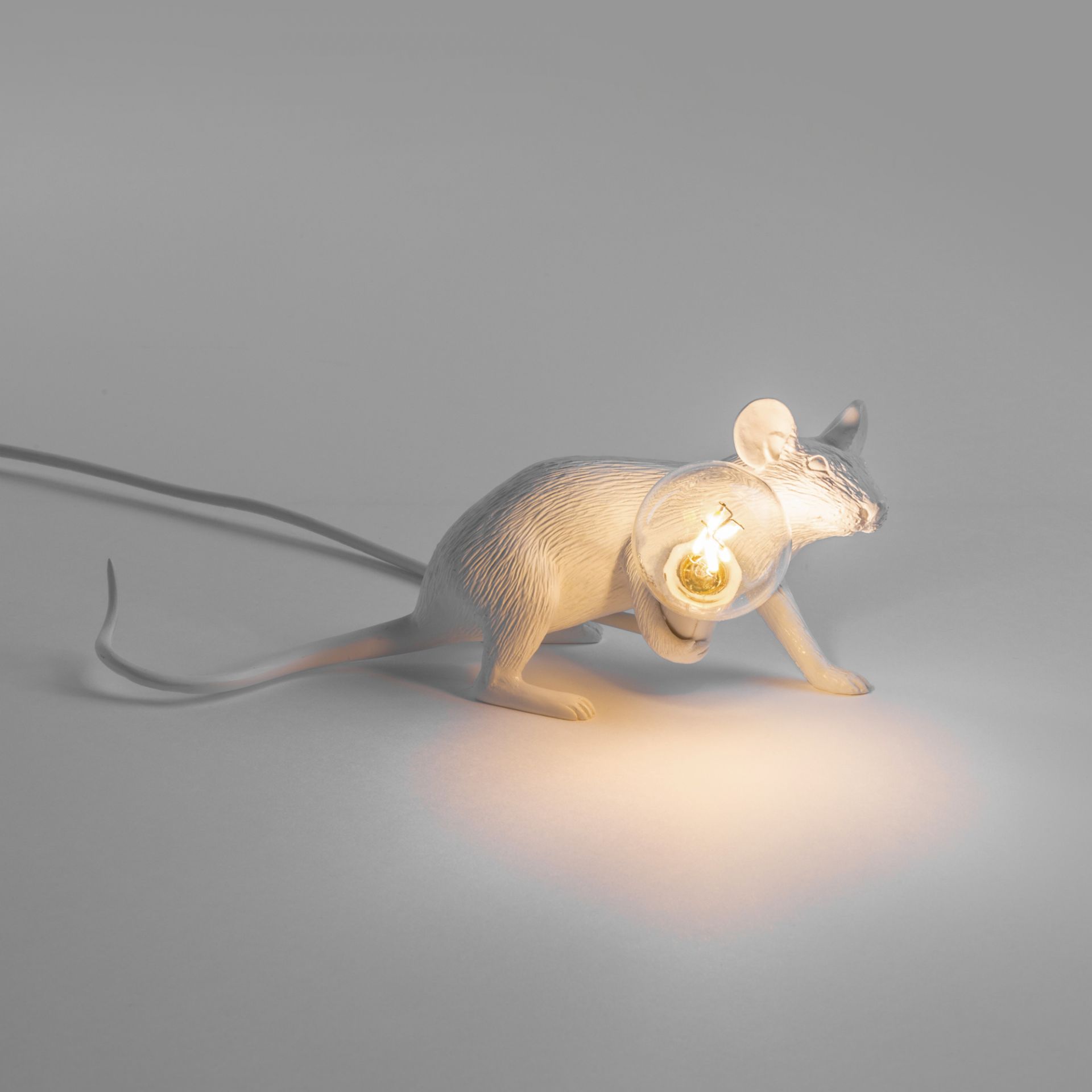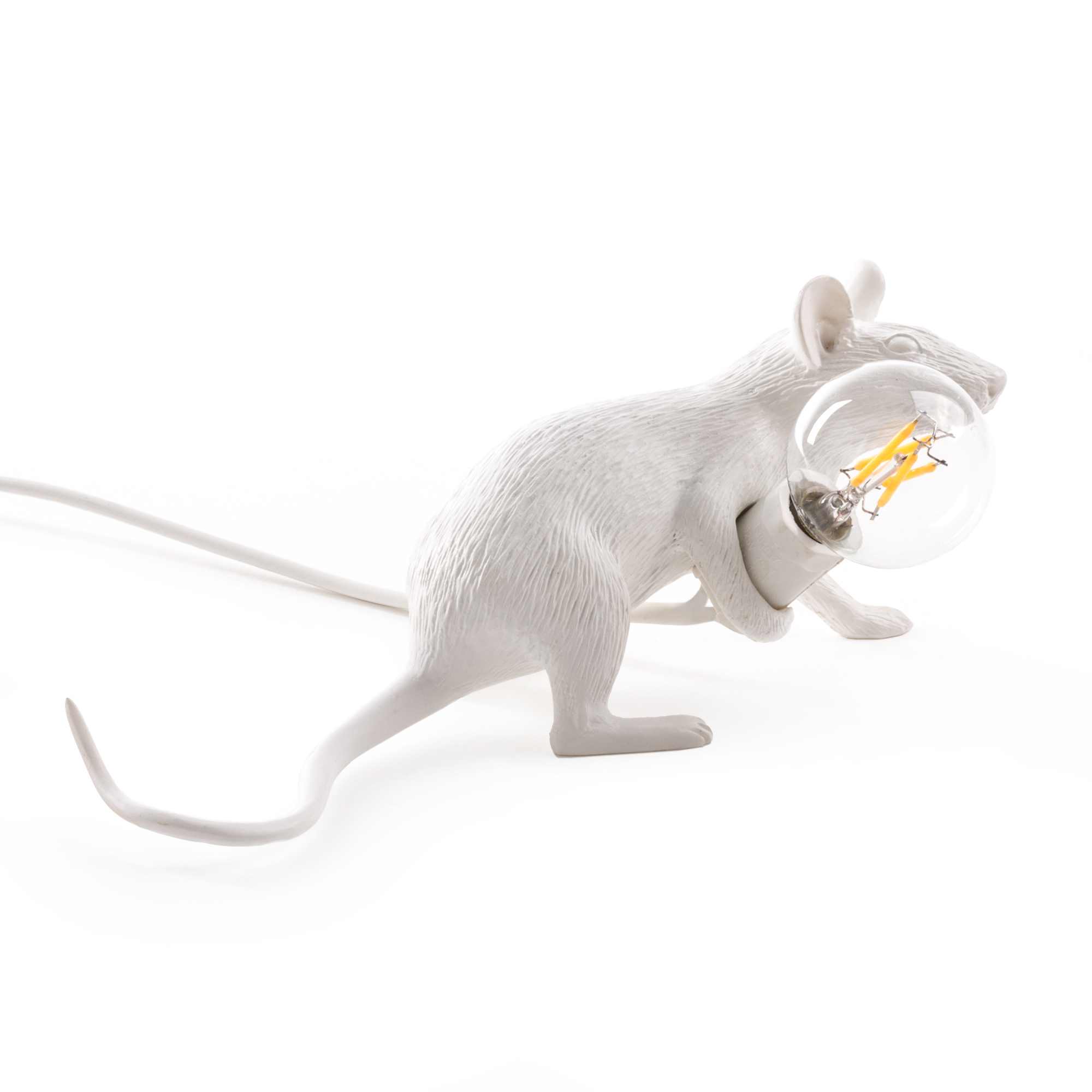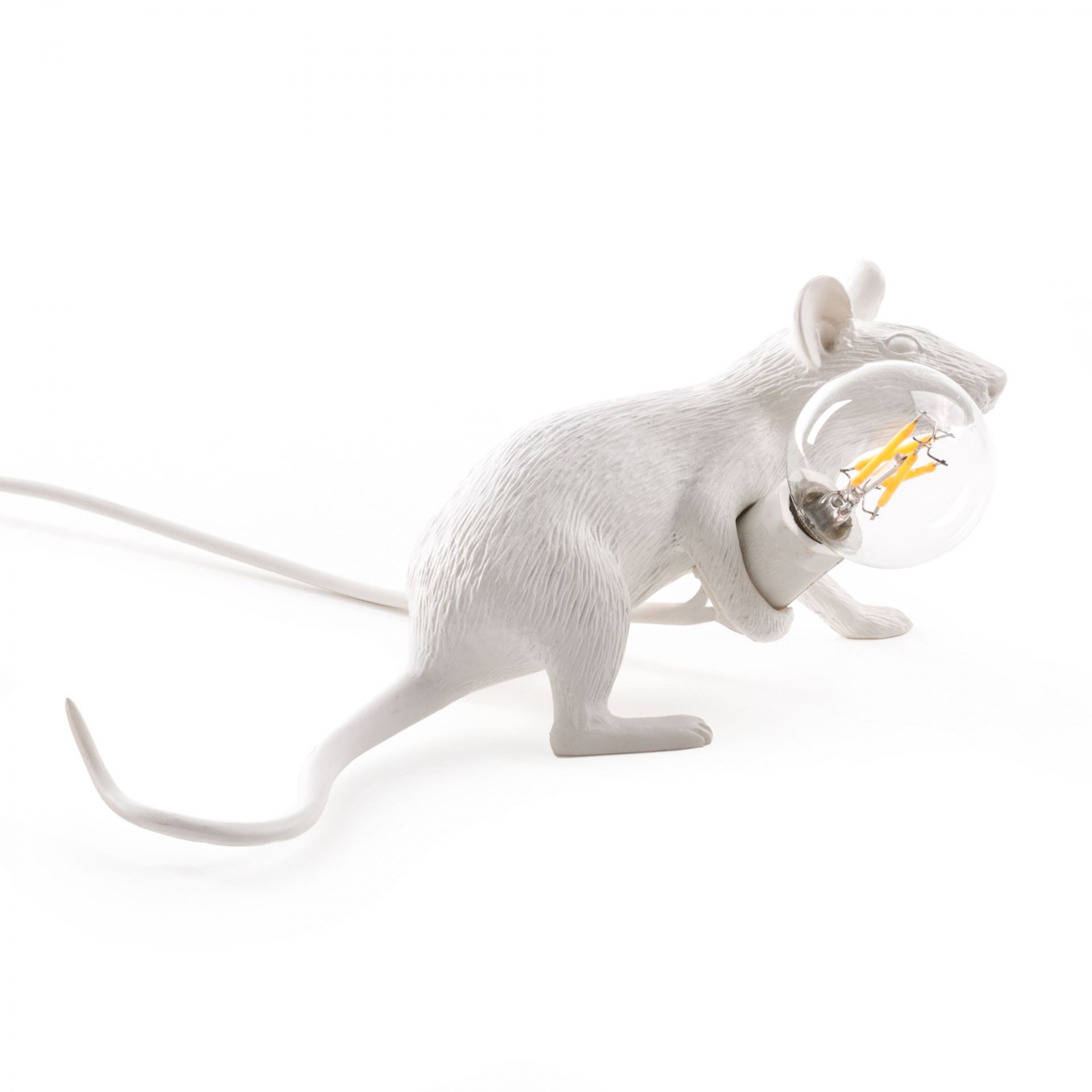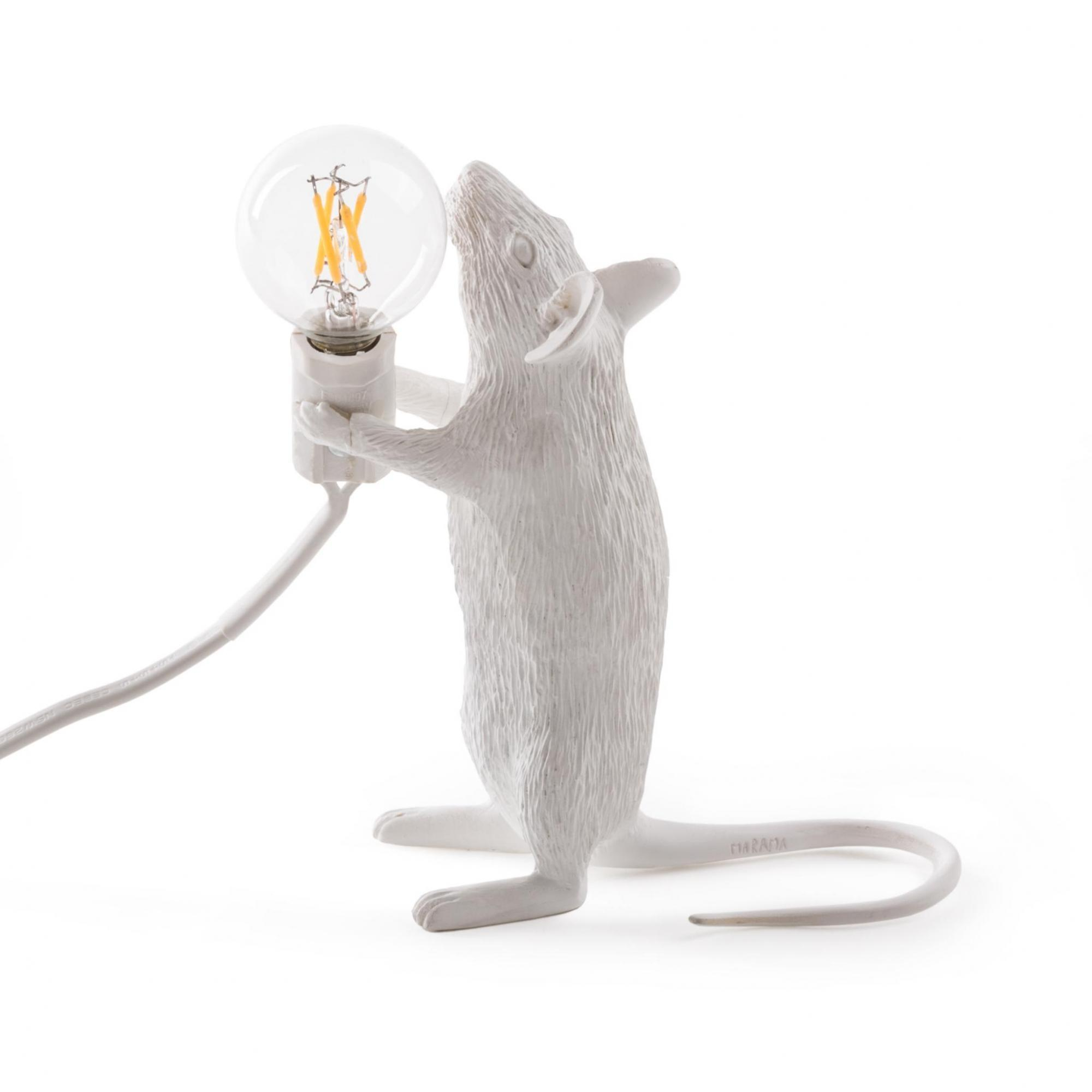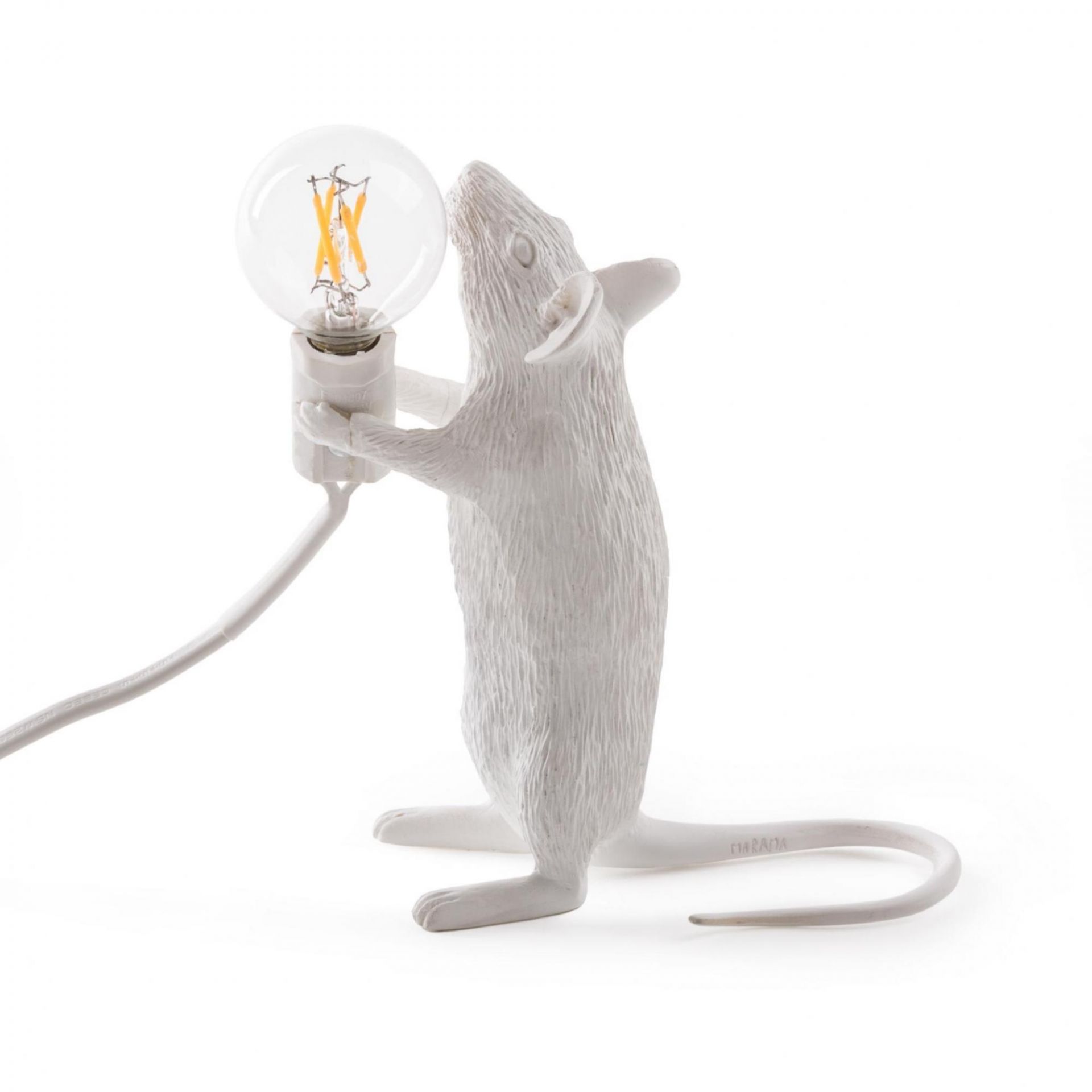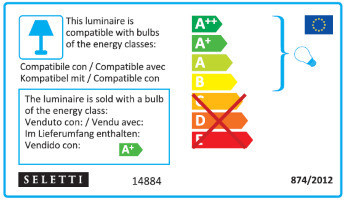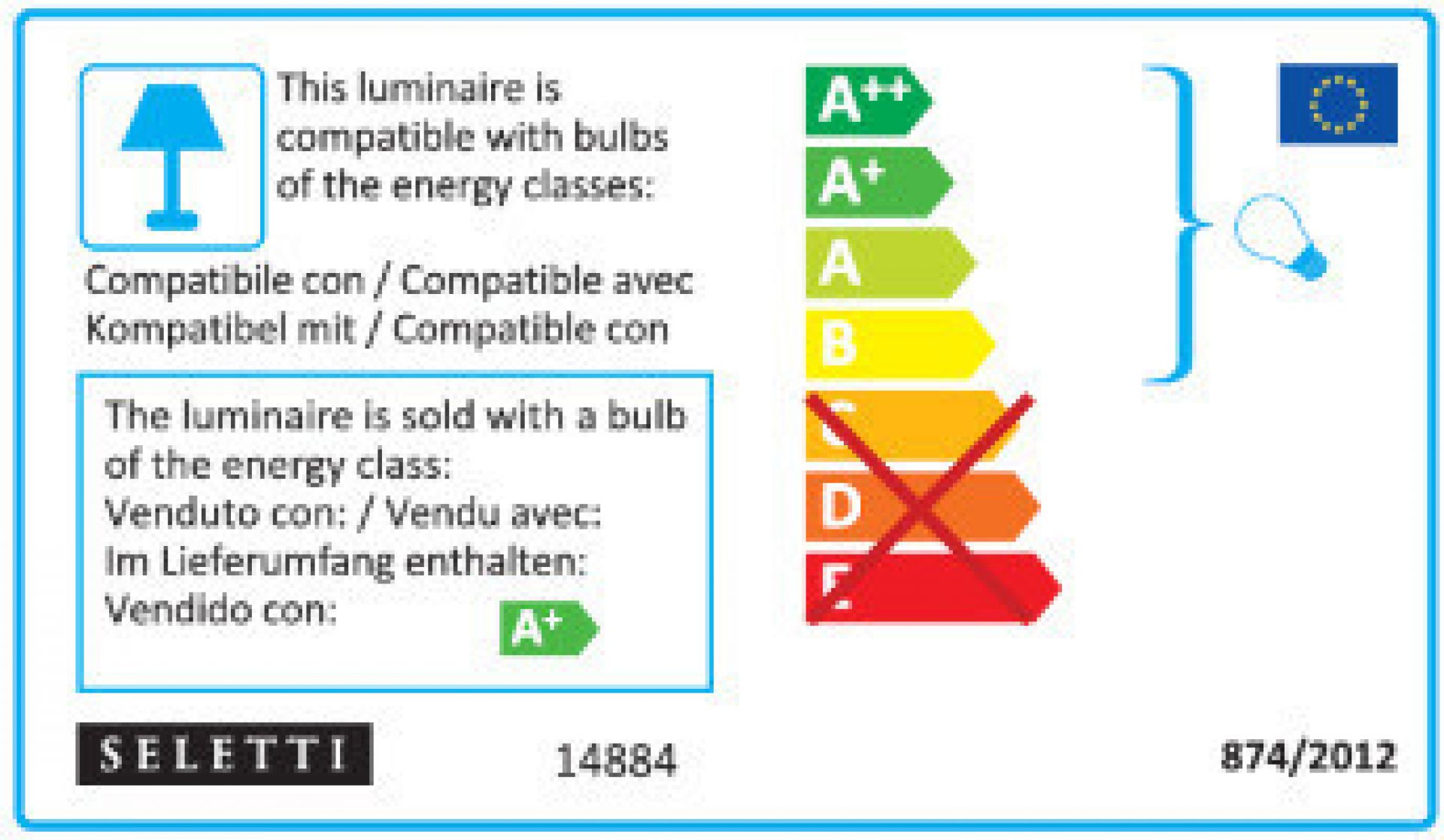 Mouse Lamp table Lamp white Seletti
Beautiful appearance: Mouse Lamp table lamp by Seletti. A white mouse that provides enlightenment: It's no fun to whitewash your living room or dining room.
And best of all: you can order different mouse lights  online: sometimes crawling, sometimes standing, sometimes sitting. The mouse holds the bulb so charmingly under the arm as if it had just been caught red-handed while stealing food.
What is better than a Seletti Mouse Lamp? Two or three mouse lights!
- extravagant mouse design
- different "mice": Step, Mac and Lop
- including LED bulbs
- Also available in grey
- For interior use only
Material and size
The Seletti designer lamps are made of high quality synthetic resin. The lights are different in size, depending on whether the mouse is standing, sitting or lying. The lying mouse light (Lop) is 8.1 cm high and measures 6.2 x 21 cm; the standing table lamp (Step) is 14.5 cm high and measures 6 x 13.3 cm; the sitting mouse light (Mac) is 12.5 cm high and measures 5 x 15 cm.
Other eye-catching table lamps
The designer Marcantonio Raimondi Malerba not only has a predilection for mice, but also for monkeys. You do not believe it? Then take a look at the Monkey Lamp. And you should also get to know Filo by Foscarini. This design light was even awarded a prize. With the Guns Bedsite lamp by Flos you do not need a gun license and Melt by Tom Dixon looks like liquid glass.
---
Alles bestens wie immer! Lampe macht schönes warmes Licht, Preis Leistung i. O. Hochwertige Verpackung.
Die Maus kann man nur mögen. Verarbeitung gut. Die LED Birnen machen ein sehr schönes warmes Licht.
| | |
| --- | --- |
| Product number: | SELETTI 14886 |
| Manufacturer | Seletti |
| Designer | Marcantonio Raimondi Malerba |
| | 8008215148861 |
| | 14886 |
| Shipping method | Normal parcel shipment |
| Material | resin |
| Width (cm) | option_38766 |
| Depth (cm) | option_38459 |
| Height (cm) | option_36597 |
| | A++, A+, A, B |
Questions about the product? We are happy to help.
Personal contact person

trained product experts with love for designer pieces

Material advice

20 years of experience
Related products of Mouse Lamp table Lamp white Seletti