Suitable for table talk: Our designer tables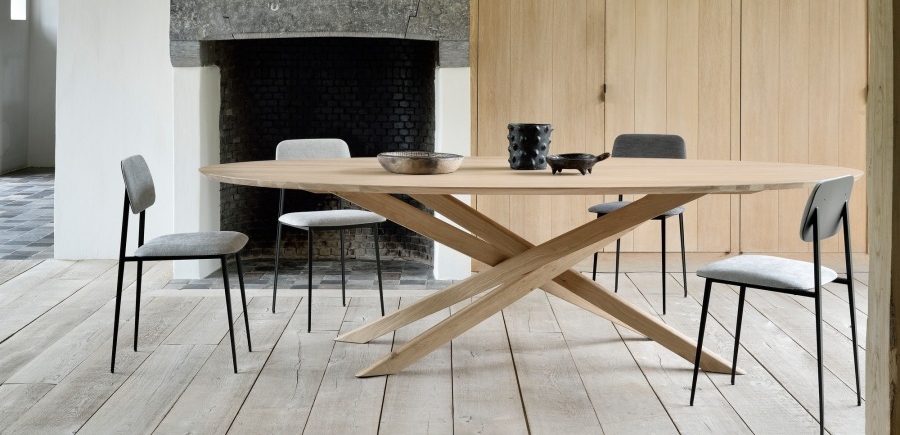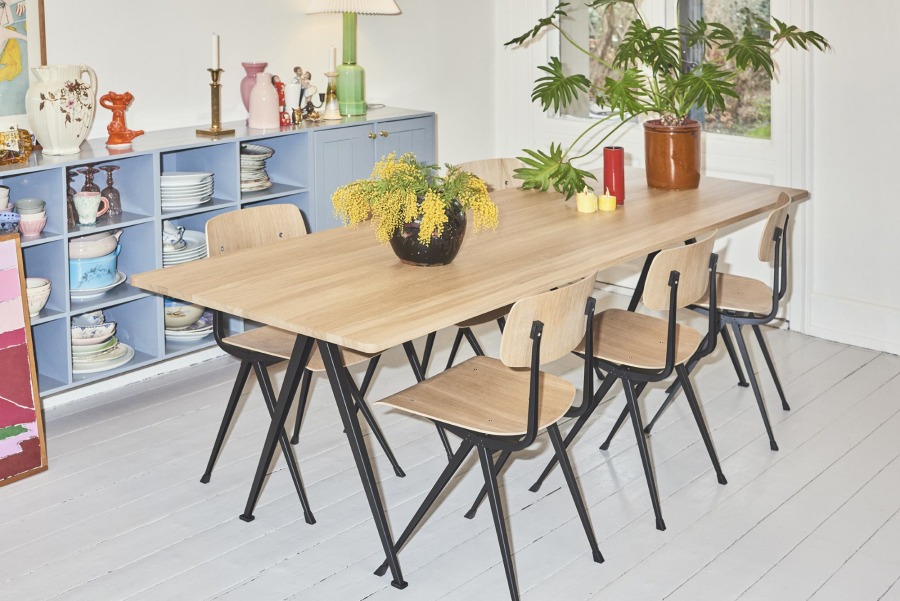 To relax
Coffee tables
The perfect place to put something down - remote control, magazines, books, drinks or snacks on our beautifully designed coffee tables.
We invite you to table
Dining tables
After a long day, everyone comes together here - our design tables are available in every size, whether for two or with the extended family, everything is possible here!
Off to work
Desks
Whether round or square, colourful or serious - anyone looking for an attractive workplace will certainly find what they are looking for in our high-quality designer desks
We recommend
Trebord - Love of perfection
The Polish manufacturer Trebord creates furniture as unique as the wood from which it is made. To achieve this, the company relies on high-quality materials, many years of experience of skilled workers and proven, traditional craftsmanship. Initially focused on high-quality tables, the manufacturer's portfolio now also includes chairs, chests of drawers and shelves. All products are exclusively made of solid wood and handcrafted and convince with modern design and functionality. For a perfect result, Trebord also works together with proven designers, craftsmen, technologists and engineers.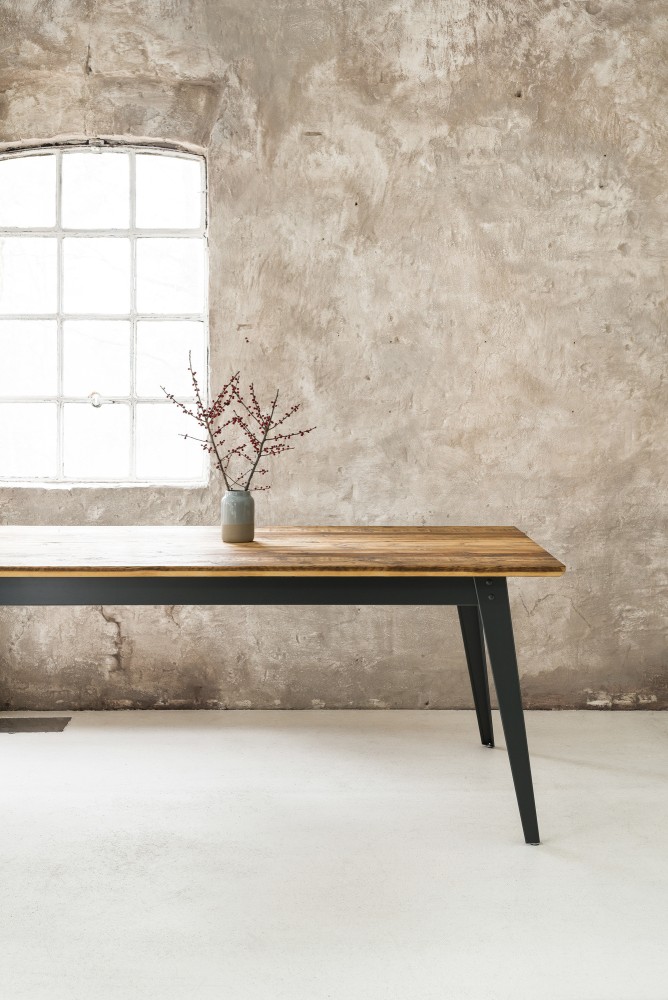 How to find the perfect table:
The purchase of a table is an acquisition for life. In our guide we show you the variety of tables such as work table, dining table, bar table, desk, coffee table up to the secretary and give you answers to the five most frequently asked questions when buying a table.



What does my table mean? A table is more than a tabletop with four legs. At the table people talk, play, make things, eat and work. It can be a central point in the home or even outdoors. It serves as a storage space or plays a special role as a festive table at celebrations. Before buying a table, it is therefore important to consider what the table is needed for and how many people it should be designed for. At the same time you should be aware of where the table should be placed and measure how much space you have available for the table.


How big should my table be and how much space do I need? For a dining table, calculate approx. 60 cm width and 40 cm depth per place setting. If you also take into account pots, bowls, dishes and decoration in the middle, you can assume a width of 80 to 120 cm. To calculate the space for the table, you have to add a chair depth of approx. 30 cm.


How do I find the right height for my table? The standard height for a work table is 74 cm. We recommend that you make sure that the tables are height adjustable for different uses. So you always sit perfectly.


What shape should my table have? Standard shapes of a table are rectangular, square, oval or round. It can also be hexagonal or octagonal, elliptical, kidney-shaped or boat-shaped. Those who attach great importance to communication will choose a round table.


What material should the table be made of? Tables come in a wide variety of materials - wood, metal, plastic, stone and glass. Tables made of natural stone or glass are usually very heavy. The table base is usually made of plastic, metal or wood and stands on four or three legs. For outdoor use, we recommend using a UV-resistant, recyclable plastic, steel or powder-coated metal, as these materials are all weatherproof.