Get an idea: Color & material pattern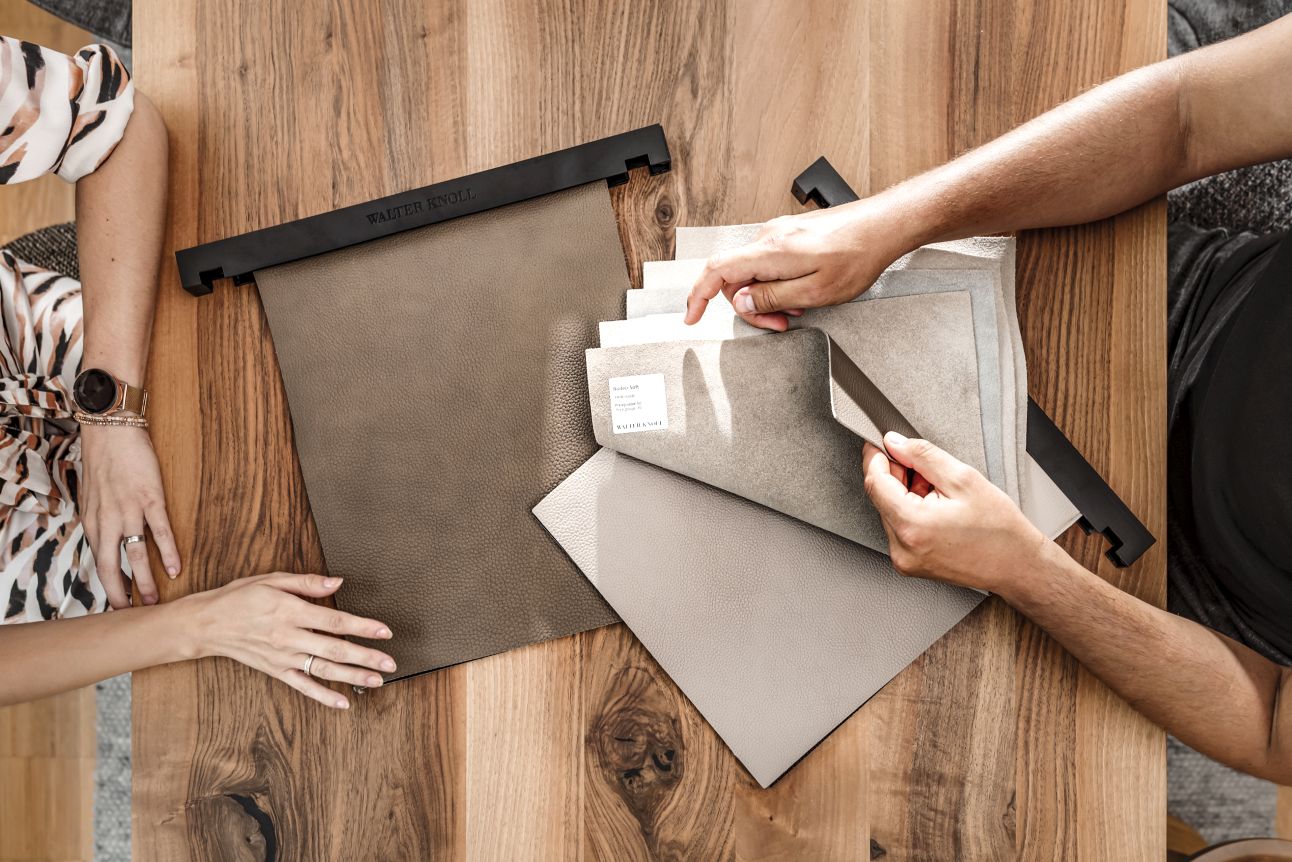 Does the color really match my interior, do I like the feel of the fabric and how does the leather actually feel?
If you ask yourself any of these questions and are unsure how to decide, we will be happy to help you and provide you with the appropriate sample card.
How does it work?
Order the sample cards you need to select your desired piece of furniture in our online store for a deposit. This deposit will be refunded when you return the sample.
You need support?
You are welcome to contact us at any time and we will help you. Just call us at 0931 / 8 09 92 - 200 or send us an e-mail to info@einrichten-design.de!