Gofurnit - sustainable design made of wood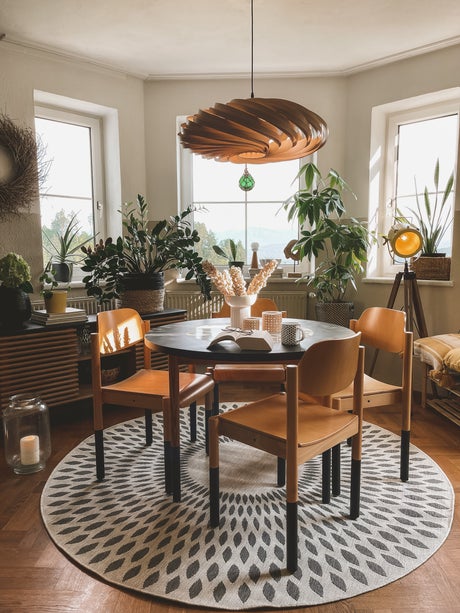 For more peace and serenity
Handmade lamps made of wood that create an appealing and cosy atmosphere. With their indirect lighting and the natural material wood, the special design lamps by Gofurnit radiate calm and serenity and invite you to relax. With their special spiral design, the lamps are an attractive eye-catcher in every home.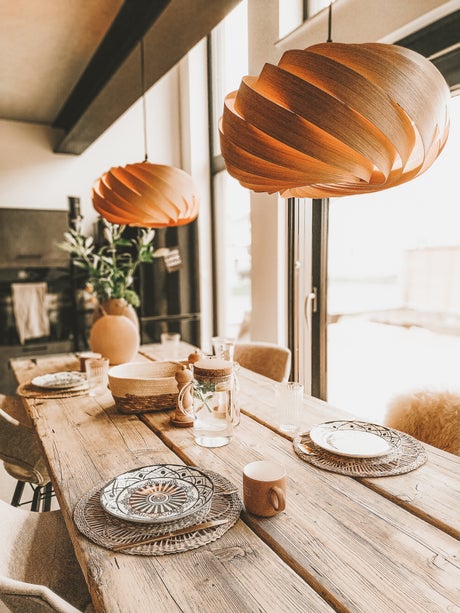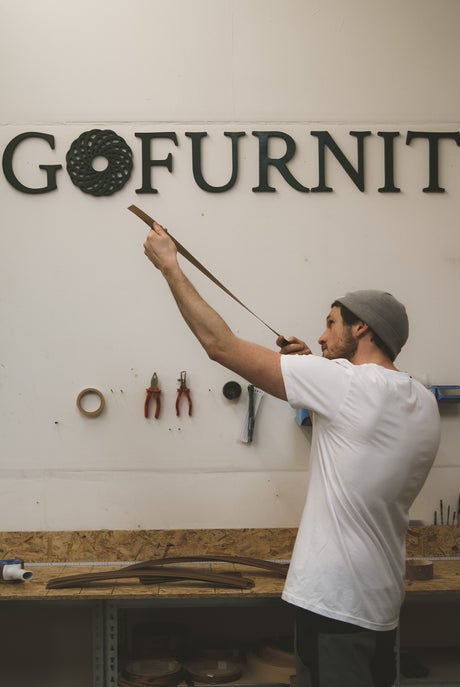 Artwork
Design from Germany
The special design lamps and objects made of wood are designed and handmade by Gofurnit itself. Designer Manuel founded the company in 2019, realising his dream of an environmentally conscious and sustainable business. Together with Alex and Marcel, all lights are handmade in Cologne, Germany. The company pays attention to sustainability in all areas, from the origin of the wood to the upcycling of leftovers and CO2-neutral shipping.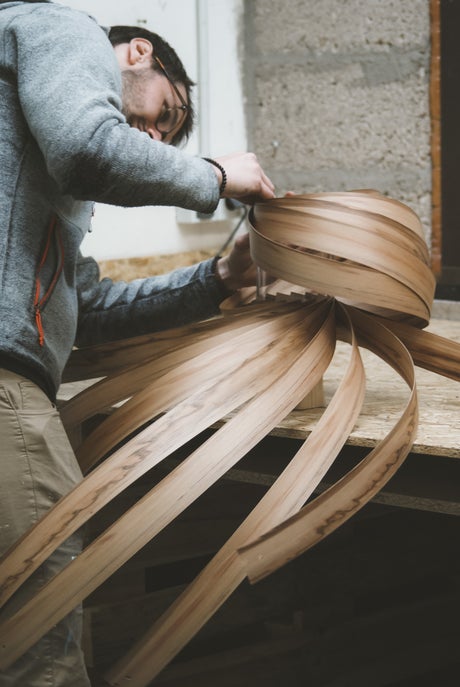 Material
The veneer
All Gofurnit products are made from wood from FSC-certified manufacturers. Veneer is often referred to as the "fillet of the tree". The wafer-thin strips of wood are individually selected and then processed. While classic woodworking often produces a lot of waste, veneer production produces very little waste by "peeling" the tree: From a tree trunk of 2.40 m length and 0.50 m diameter, approx. 300 sqm of furniture surfaces can be designed with veneer.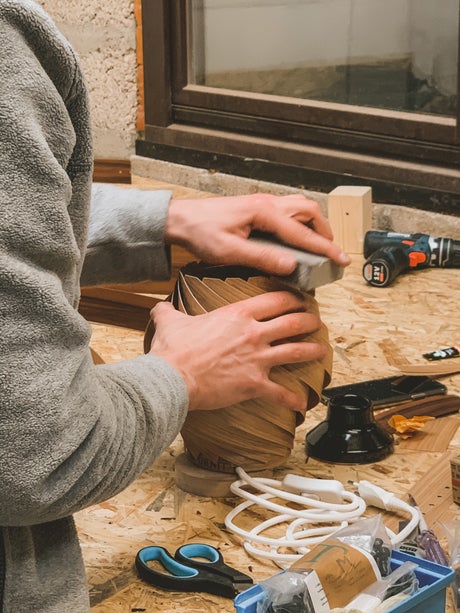 Production
Handmade in Cologne
With a lot of passion and love for material and product, the design lamps by Gofurnit are handmade in the studio in Cologne. The use of naturally grown woods and the high-quality craftsmanship result in individual unique pieces that are similar but never one and the same. The thin strips of wood used are selected individually and by hand, so that each light is perfect in itself.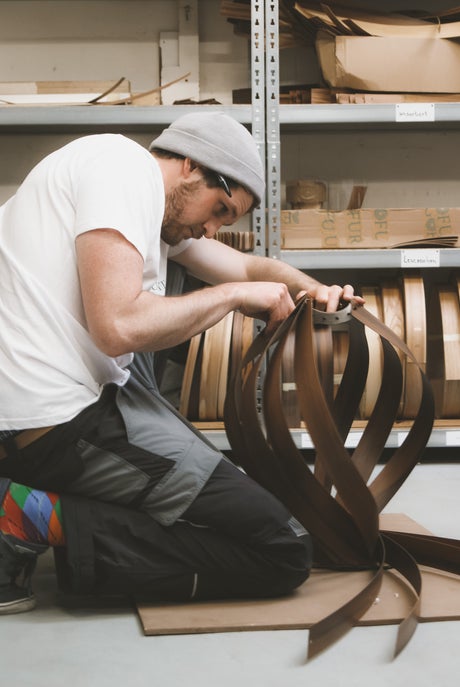 This is how a design lamp from Gofurnit is created
First, the wood veneer strips suitable for the respective design lamp are selected by hand, precisely measured and cut to size. Here, particularly precise and accurate work is important with the utmost concentration, because even small errors can mean that the luminaire has to be rebuilt. Then the strips are attached and fastened to the corpus, also by hand. Each luminaire is checked and examined in detail so that it meets the highest quality standards.
Support for native forests
In addition, the company supports the Schutzgemeinschaft Deutscher Wälder (Association for the Protection of German Forests) and invests in local forests in the same way as design. At Gofurnit, donations go towards tree planting and reforestation in the urban area of Cologne and we support the Spessartbaum campaign with our donations.