Flos – lighting that enchants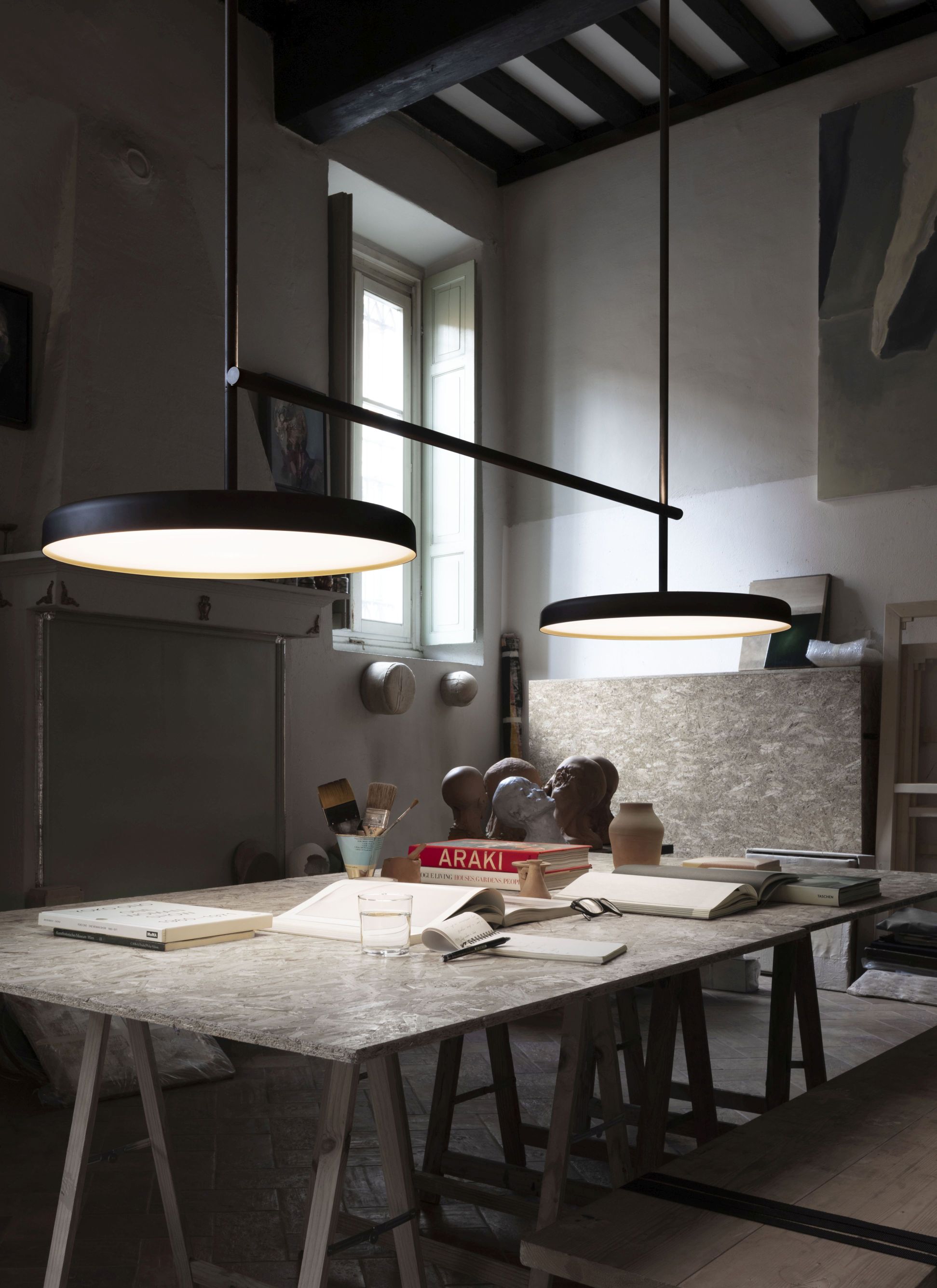 Flos - light in a unique design
Flos, Latin for "flower", is an international designer lighting company based in Merano, South Tyrol, with branches all over the world. In addition to contemporary designs for the home, the manufacturer also offers customised lighting installations for hotels, shops, offices and cultural buildings.
The Flos product range includes a wide spectrum of extraordinary lights, many of which have gone down in design history and are still among the Italian brand's top sellers today. The main reason for the company's success is the fascinating designs by dedicated designers who are usually always one step ahead of their time. The excellent materials and first-class workmanship do the rest
The history of Flos
The story begins in 1962 in the small furniture manufactory Eisenkeil in Merano with the two founders Dino Gavina and Cesare Cassina. Early on, the two had a penchant for special lighting solutions and engaged design greats such as the Castiglioni brothers(Arco arc lamp, Luminator floor lamp) or the married couple Afra and Tobia Scarpa(Fantasma floor lamp, Biagio floor lamp). Creativity and profitability have always gone hand in hand at Flos and when Sergio Gandini took over the management, the company was able to consolidate its image as an experimental think tank. As a result of its success, the production sites grew and had to be relocated.
in 1972, Flos is represented with several works at an exhibition at the MoMA in New York and attracts international attention. Achille Castiglioni's unique designs(Taraxacum 88) were later also exhibited in Europe. In the 1980s, Sergio Gandini met the up-and-coming designer Philippe Starck(Miss Sissi, Ktribe collection), whose designs would have a significant influence on Flos. His innovative ideas pave the way for modernity. In the 2000s, Gandini's son Piero took the step into mass production and other talents joined the company, including Marc Newson, Jasper Morrison (Gio Ball) and Konstantin Grcic(May Day). Piero Gandini ultimately succeeds in establishing Flos in the professional lighting business for public spaces - the breakthrough has been achieved
Interesting facts about Flos
Flos has already won the coveted Compasso d'oro, one of the most important industrial design awards in the world, several times thanks to its excellent lighting design. Not only designers such as Achille Castiglioni, Marc Sadler or Konstantin Grcic have been honoured, but also the company itself in 1995 - for an unprecedented and courageous career in the world of design