USM Haller - Flexible modular furniture system
Customized like you want
Find your tailor-made USM solution with the practical USM Haller configurator. Design your high-quality piece of furniture with us according to your wishes and individual needs.
Our specialist USM staff and our in-house interior designers will configure your USM furniture, as well as your rooms, as part of a living room design.
Call us on +49 (0)931 / 8 09 92 - 310 or make an appointment to visit our showroom in Würzburg by emailing info@einrichten-design.de.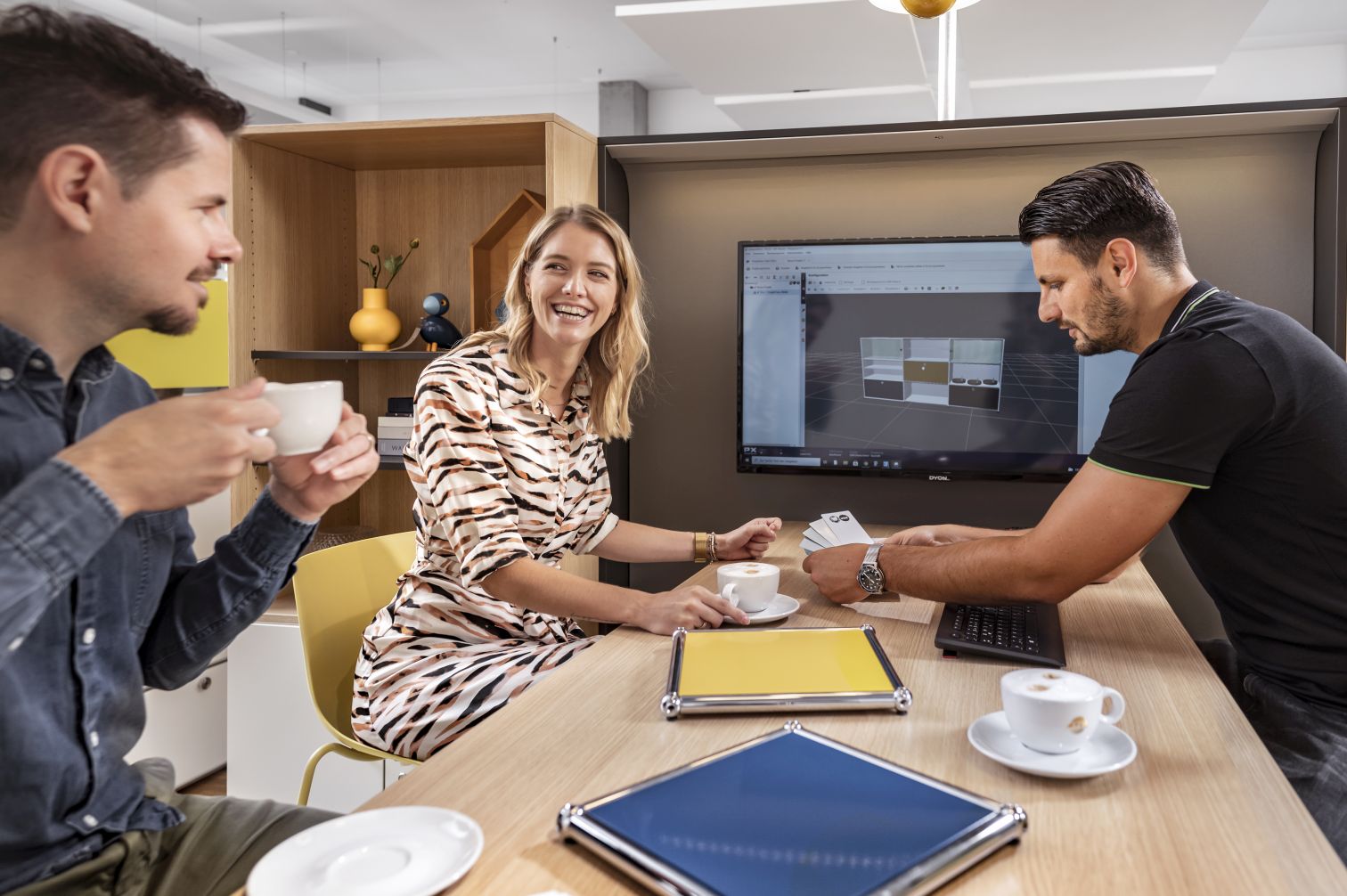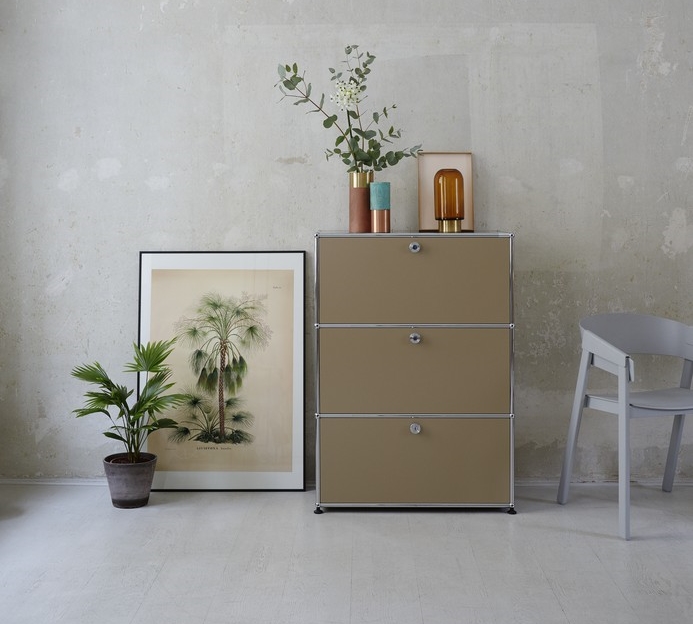 USM furniture - immediately available
In our online shop you will find a wide range of USM Haller furniture with short delivery times. The range is complemented by USM's Quick Ship Service. This means you can get your dream furniture quickly.
Special and customisation requests are also possible thanks to trained specialist staff on site and an extensive stock of individual parts. Please do not hesitate to contact us!
USM categories for selection
Our top design furniture from USM Haller:
Sideboard with 2 flaps
Versatile
Whether in your own four walls or in the office - the sideboard with two flaps is always a good choice for additional storage space.
Highboard with 3 flaps
Practical
offers enough storage space behind its three flaps for files, documents, crockery or anything else you would like to stow away.
Highboard with 4 flaps & 2 compartments
Extensive
for storage and presentation - with its two open compartments, the highboard offers plenty of space for display.
Not found the right one?
Our USM-trained specialist staff will be happy to help you select and configure your dream piece of USM furniture at any time.
You can reach us by e-mail at info@einrichten-design.de or by calling +49 (0)931 / 8 09 92 - 310. You are also welcome to visit us at our showroom at Heuchelhof in Würzburg for on-site advice!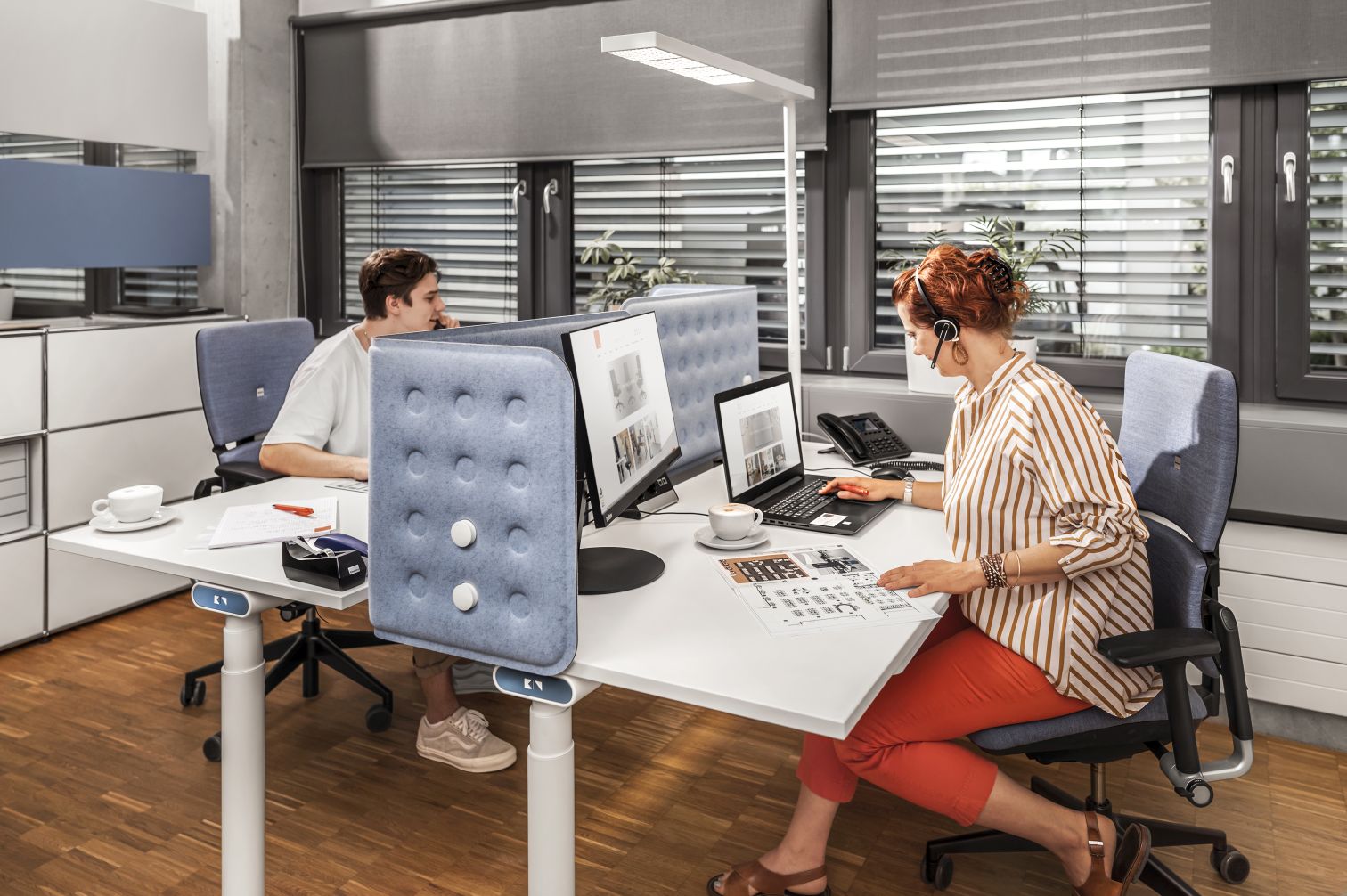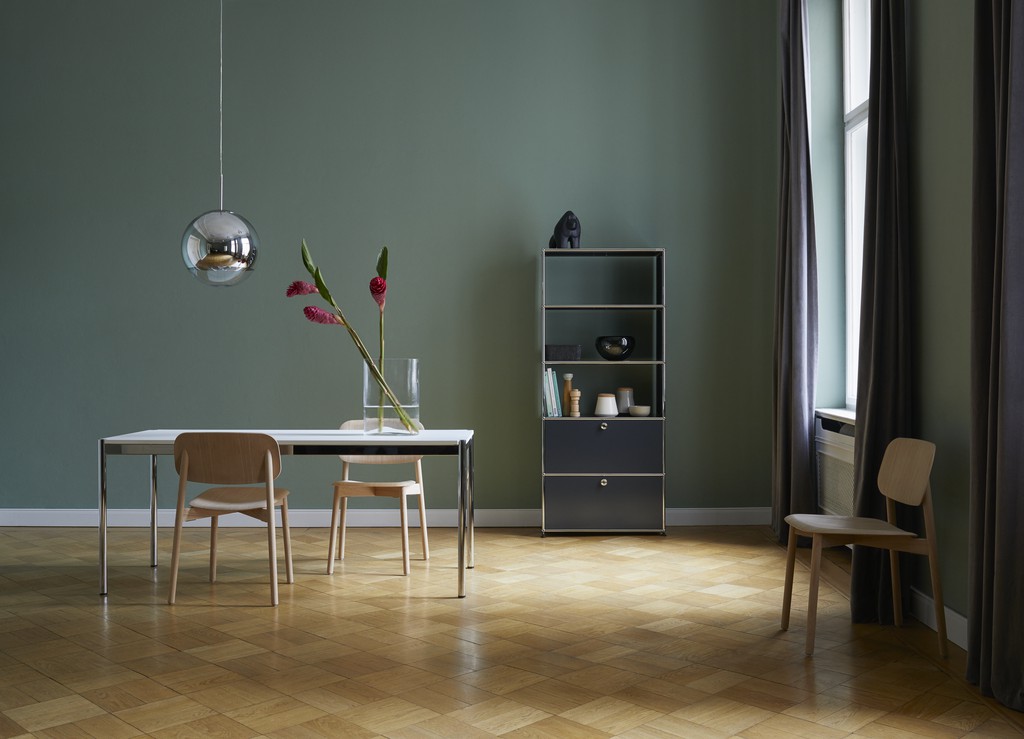 USM Haller - A success story
Elegant design in technical perfection - a claim that USM Haller has been making to itself for many years. What began in 1885 as a hardware store and locksmith's shop developed into the high-quality USM Modular Furniture System through the collaboration of Paul Schärer and the architect Fritz Haller, which went into series production in 1969.
The well-known design is based on a furniture concept based on steel systems that can be adapted flexibly and at will. Today, the manufacturer's portfolio includes simple and clear solutions which are characterized by their unmistakable design.
What makes the system so special? The so-called USM account point, which allows maximum flexibility thanks to several holes with screw threads and was patented in 1965.
USM Haller's success story, which continues to this day, began with the furnishing of the Rothschild Bank in Paris in 1969. The potential of this new type of furniture system was quickly recognized and over the years it became world-famous. In 2001, the USM Haller modular furniture system even became part of the permanent collection of the Museum of Modern Art in New York.