Gluckigluck - fascinating design, magical sound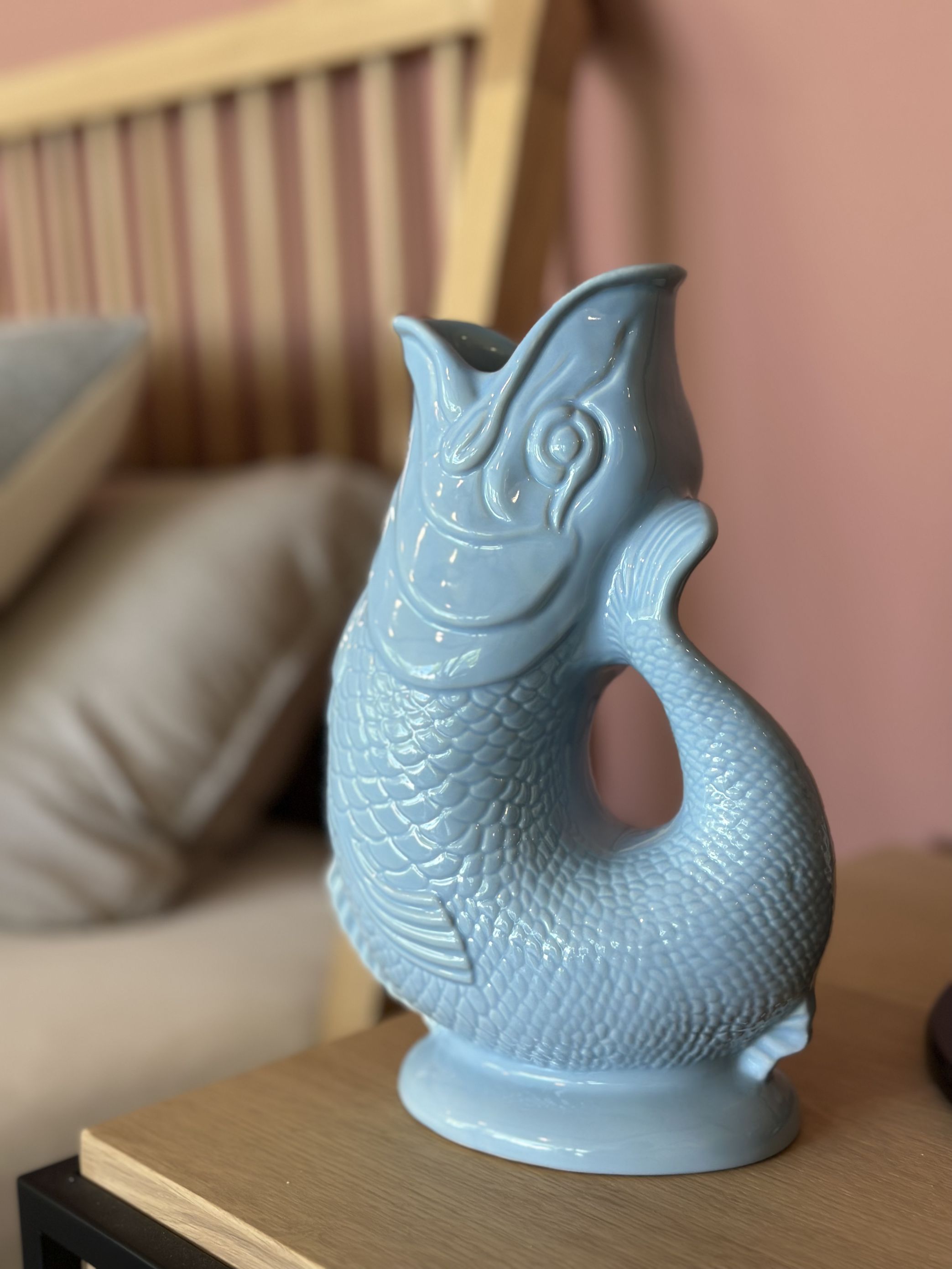 Original design from England


Inspired since the 1870s



Perfect as a carafe, vase or utensil holder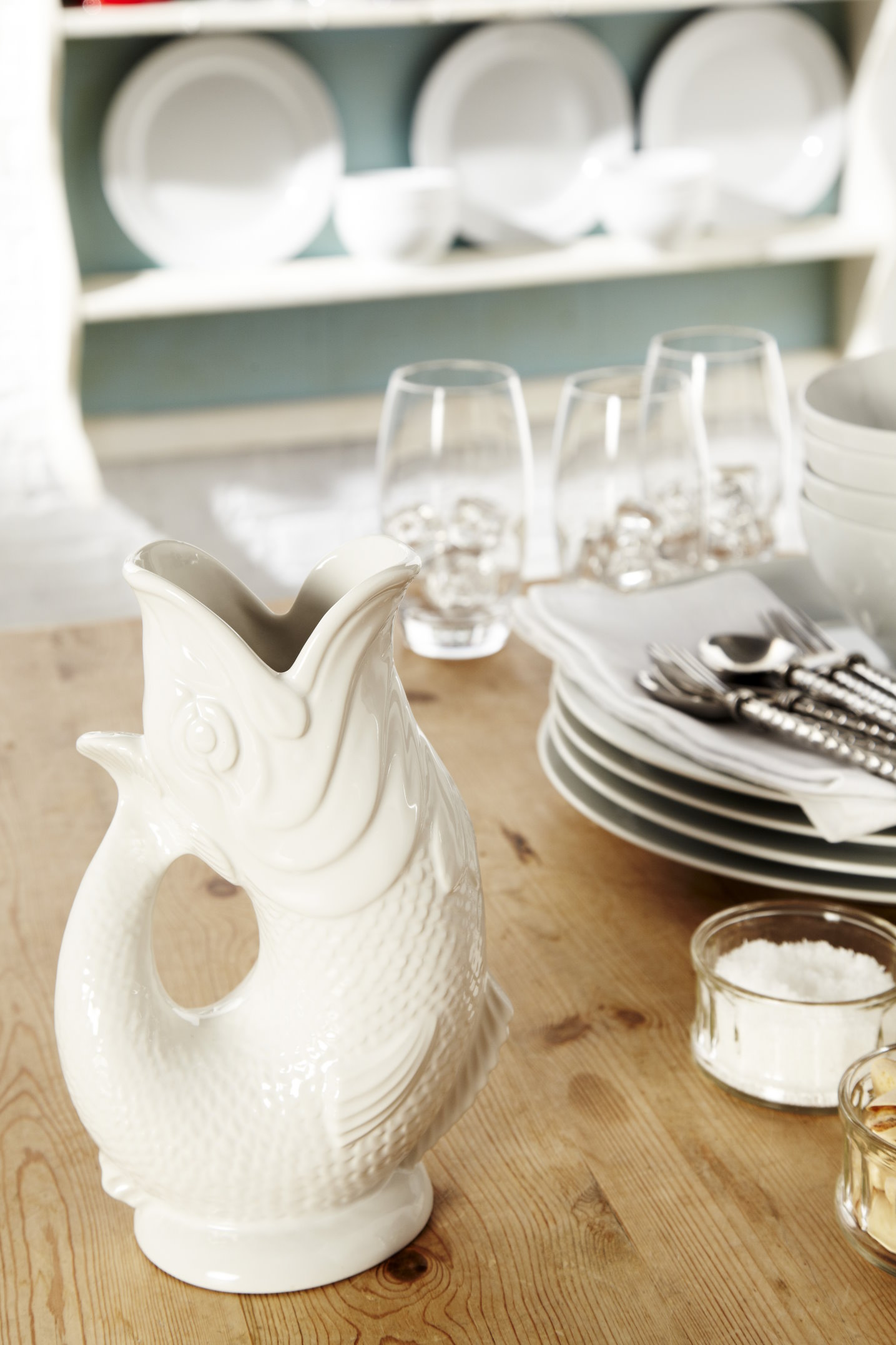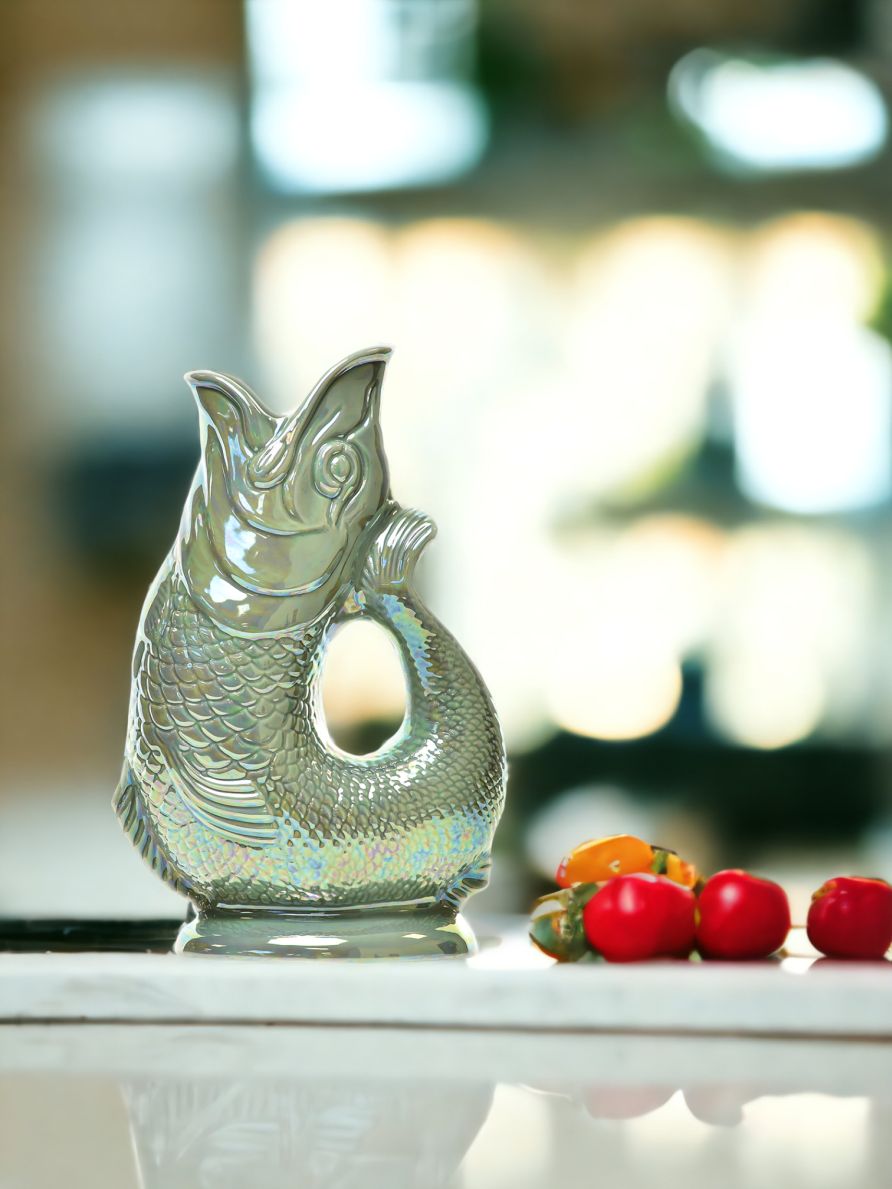 Discover the diversity here: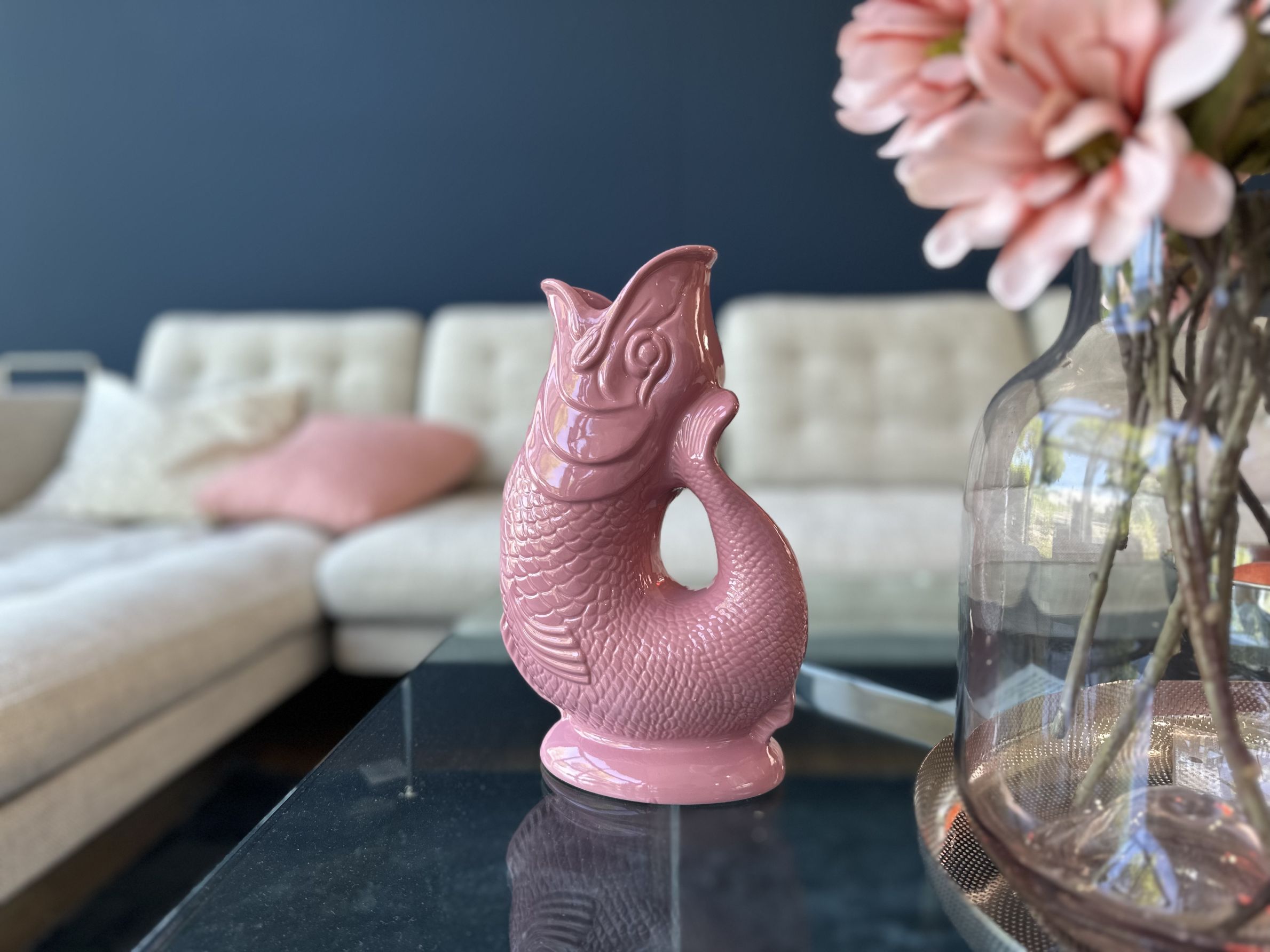 From the beginnings to today's popularity

Gluggle water jugs, known as "gluggle jugs", have a fascinating history that began in the late 1870s with the British company Thomas Forester & Sons. Although most people associate these jugs with the Dartmouth Pottery, which gave them their fish-shaped design, they were actually invented by Thomas Forester & Sons.
The Dartmouth Pottery is famous for its "Gurgling Fish Jugs", which were a novelty and immediately attracted attention. The fish-shaped water jug form gave the jugs their unique character and became their trademark. The company perfected the design and contributed significantly to the spread of these jugs.

The royal recognition

In 1958, a special pair of Gluckigluck decanters in a dark green was made for the Queen of England and Prince Philip. The then head of the Britannia Naval College commissioned the making of the decanters and provided them with the royal seal and the date of the visit on 28 July 1958. This gift gave the Gluckigluck decanters a great boost in popularity and turned them into sought-after collectors' items.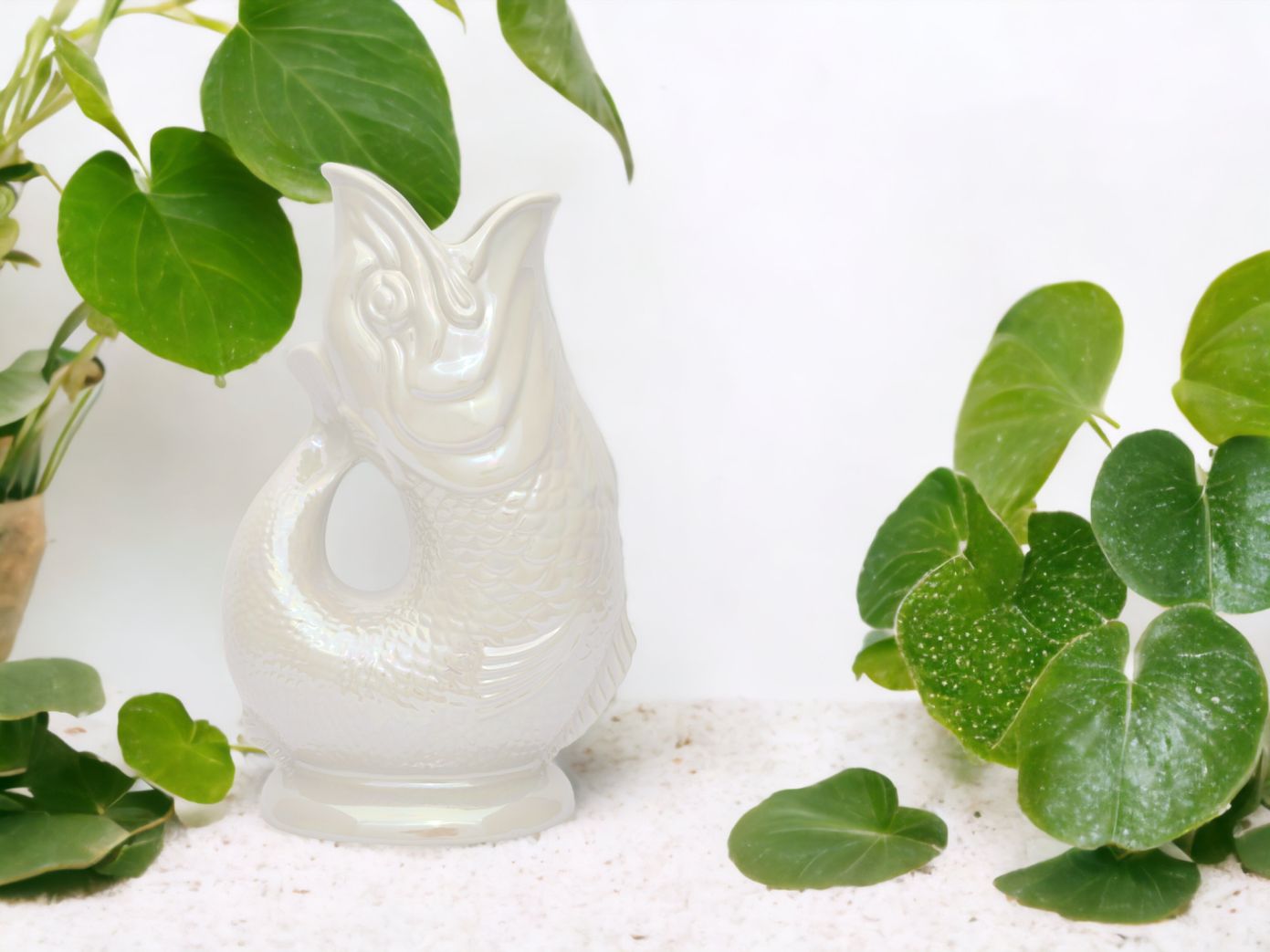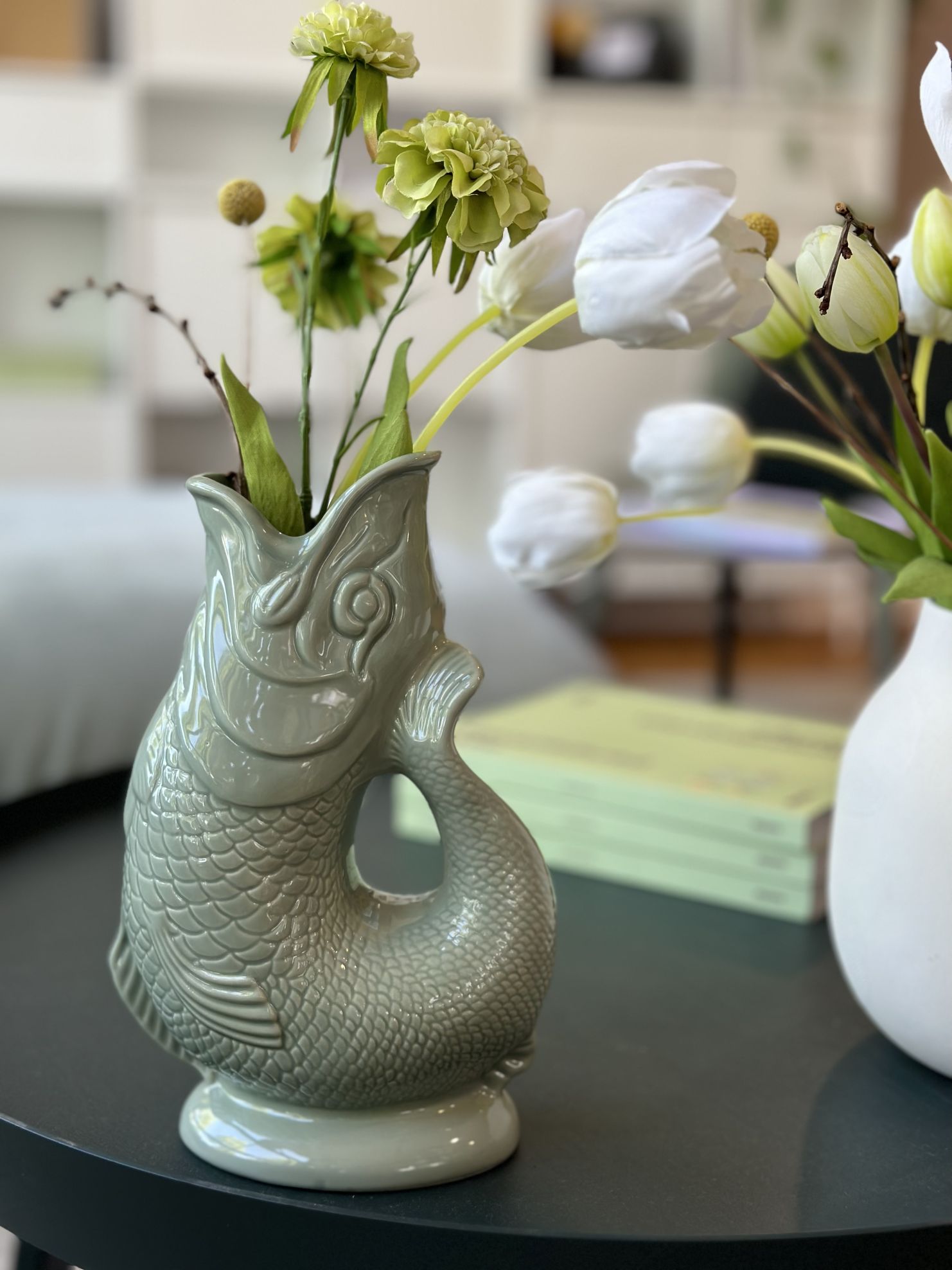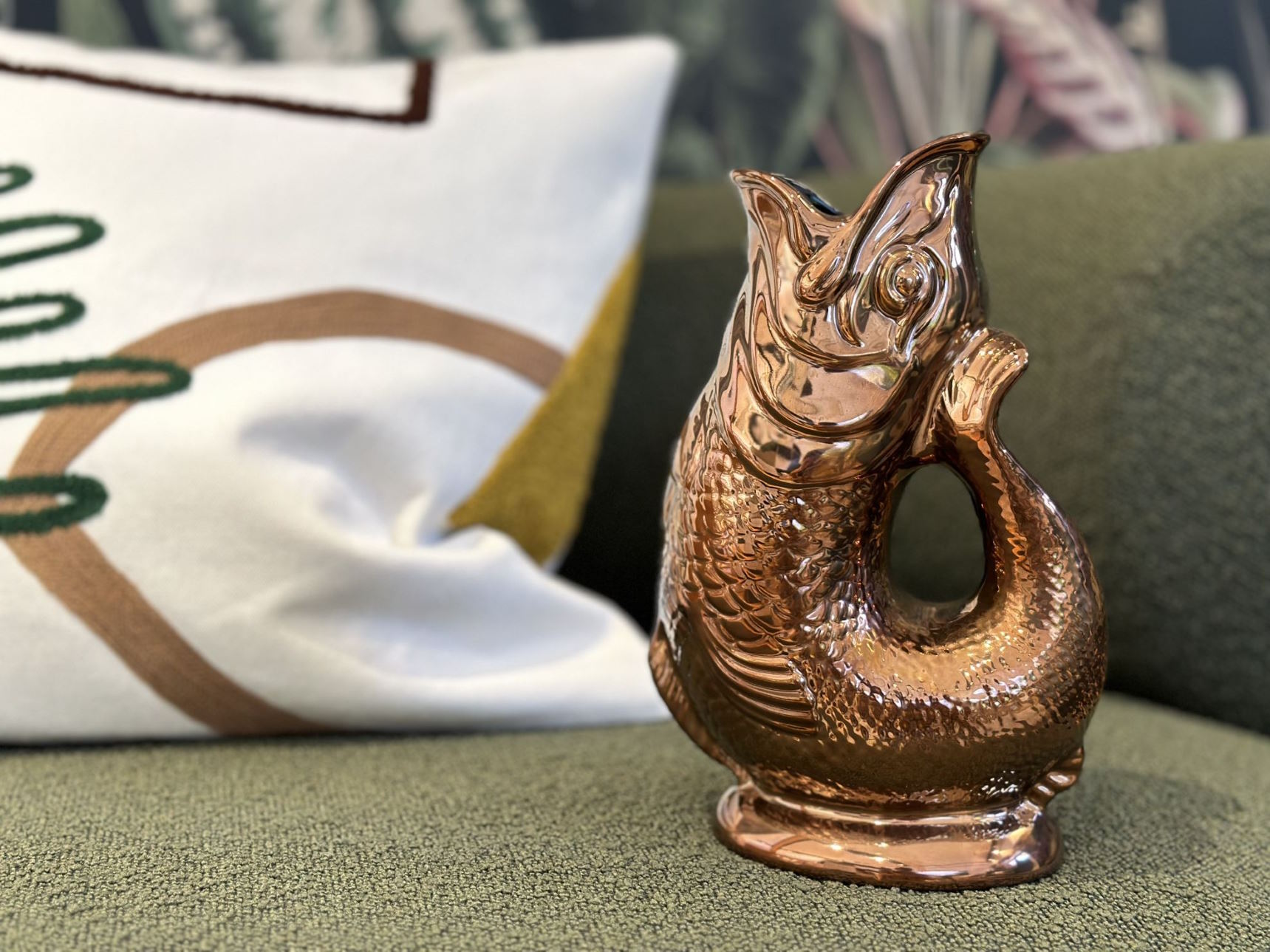 Popularity as collector's items and promotional items

The royal Gluckigluck decanters were very popular and became increasingly popular outside of the royal context. Breweries began to use them as promotional items and over the years hundreds of tankards were produced to advertise products such as "Plymouth Gin". The Gluckigluck decanters were originally designed as water jugs, but got their name because of the distinctive sound they make when liquid is poured.
After the closure of the Dartmouth Pottery in 2002, Wade Ceramics had the opportunity to acquire the mould for the fish-shaped jug. Since then, the company has continued to manufacture the Gluckigluck carafes, preserving the tradition and charm of these unique jugs.
The Gluckigluck carafes have evolved over time and are now popular not only as water jugs, but also as vases or for storing utensils. Each carafe has an original label on the base, which guarantees its authenticity and quality.