Vitra Home Stories for Spring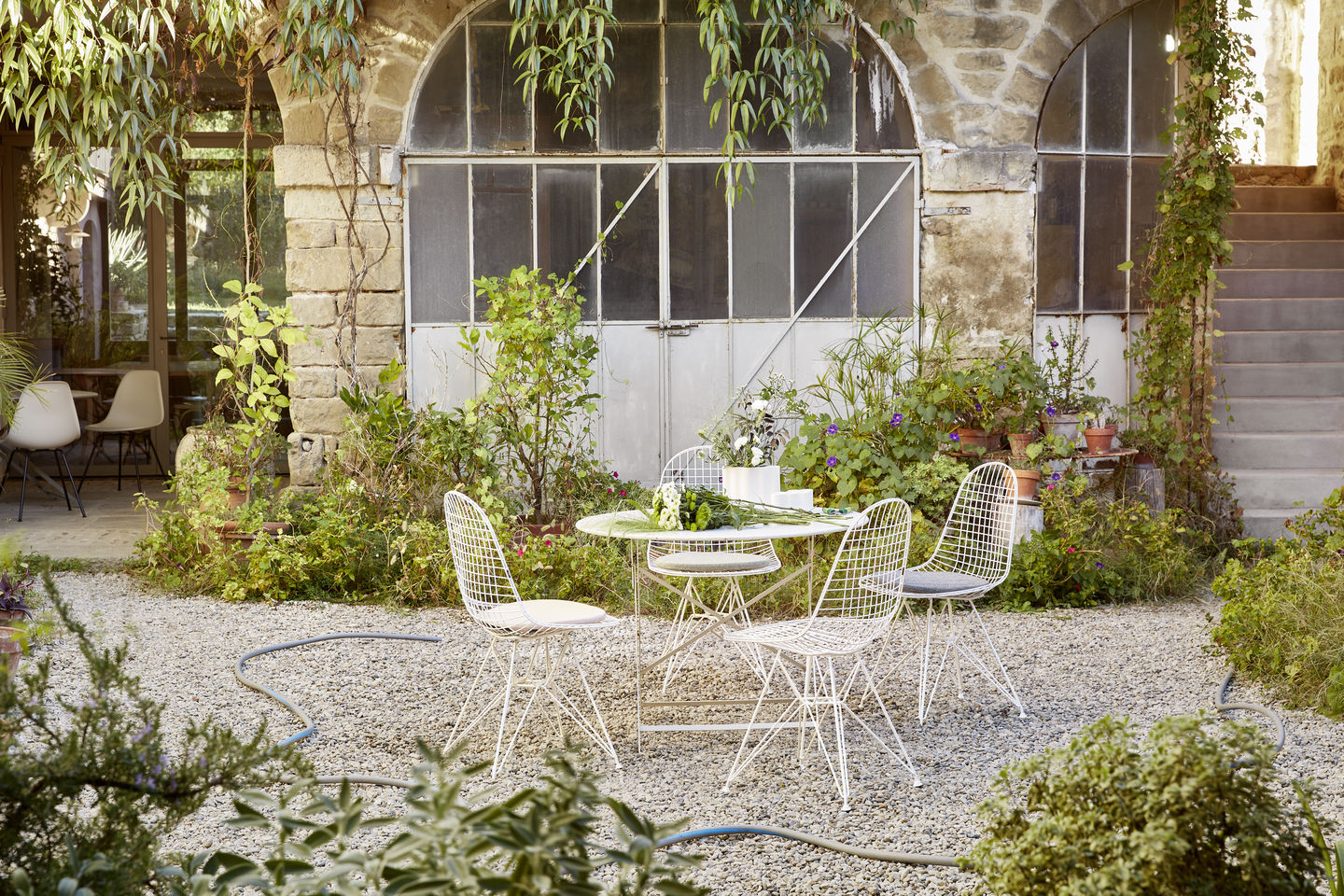 Inspirations for outdoors
For more than a year now, life has shifted more towards the home: working, learning, relaxing and sporting - a lot happens within your own four walls. With the warm season, outdoor areas can now be used again and so it is especially worthwhile this year to create new places where you can really feel good!
Everyone's home is their own personal place and should therefore be designed according to the preferences of the occupants. Let yourself be inspired by the many possibilities in this Vitra world of experience!
Get the seat cushions for free
Vitra Spring Campaign 2022
During the campaign period from 01 April to 30 June 2022, you will receive the matching seat cushions for free when you order four design chairs from Vitra. All you have to do is add four chairs* and four seat cushions in the colour of your choice to your shopping basket and the discount will appear and you will receive the seat cushions free with your order of chairs.
*The promotion applies to selected chairs and the soft seat cushions of type A and B. You will find the selected chairs in the respective category below.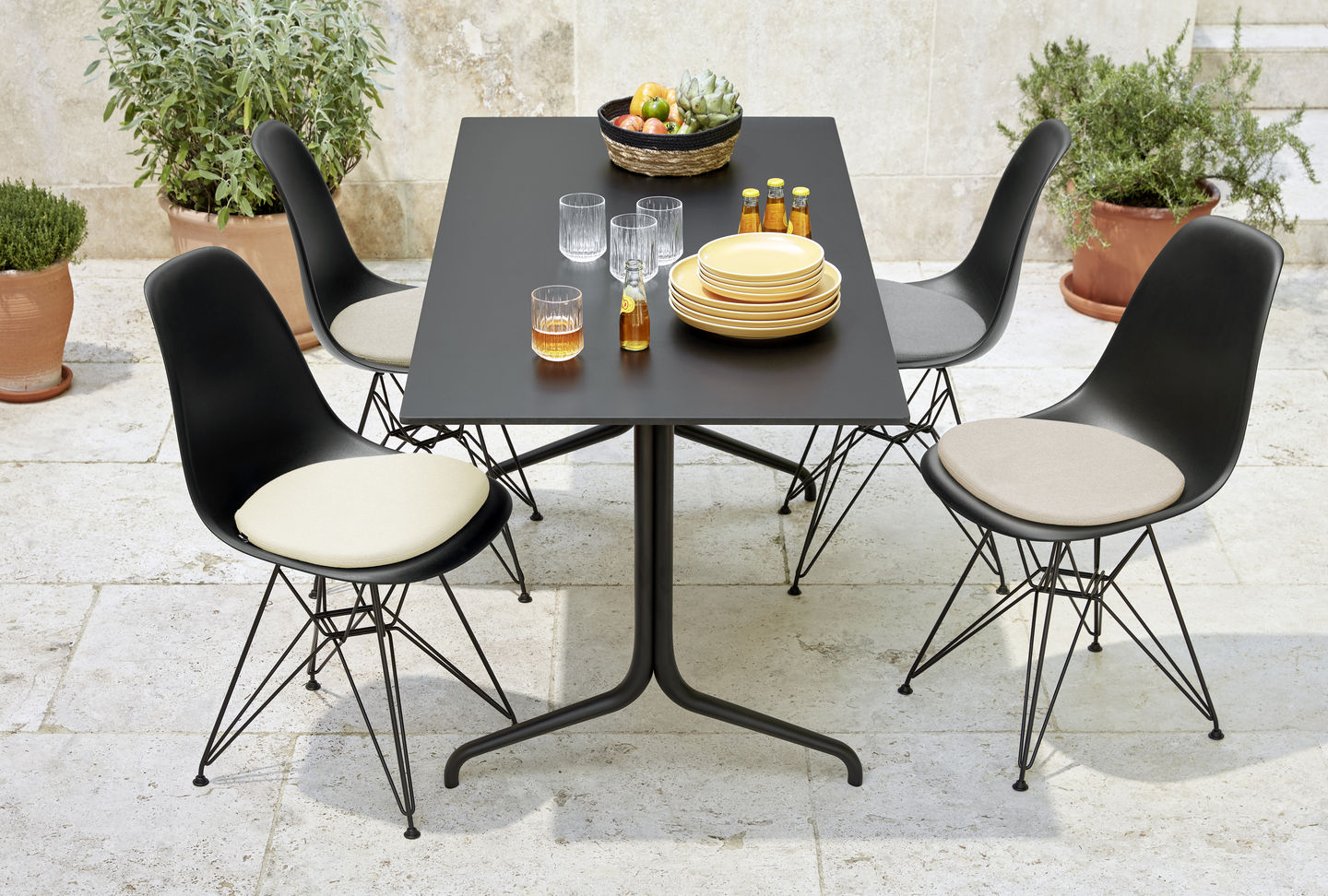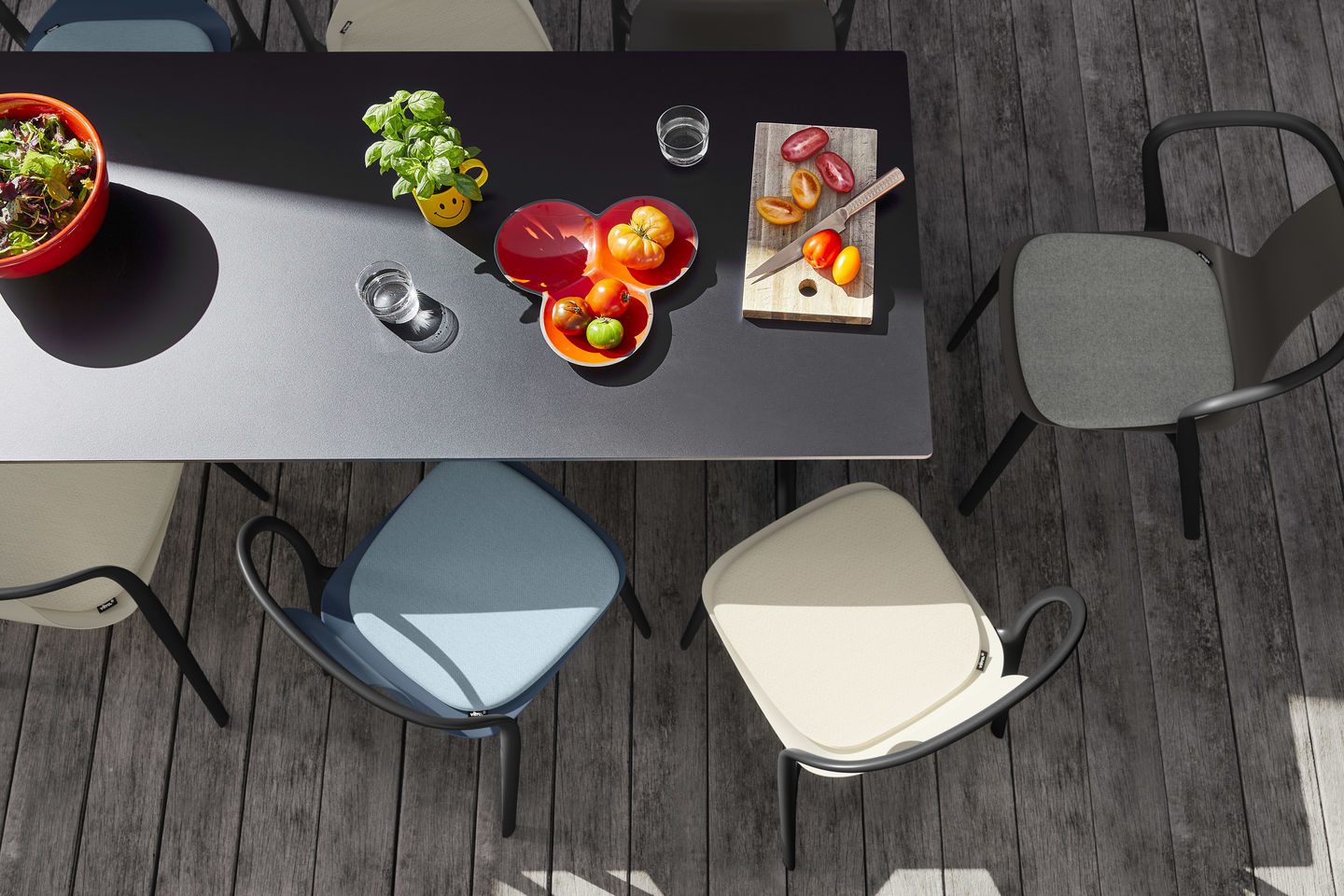 Rather angular
Soft Seat cushion type A
For better seating comfort: the Soft Seat cushion type A fits the following Vitra design chairs: Eames Arm Chair Family, Chaise Tout Bois, Standard, Standard SP, TipTon, All Plastic Chair, HAL Armchair, Belleville Chair, Belleville Armchair.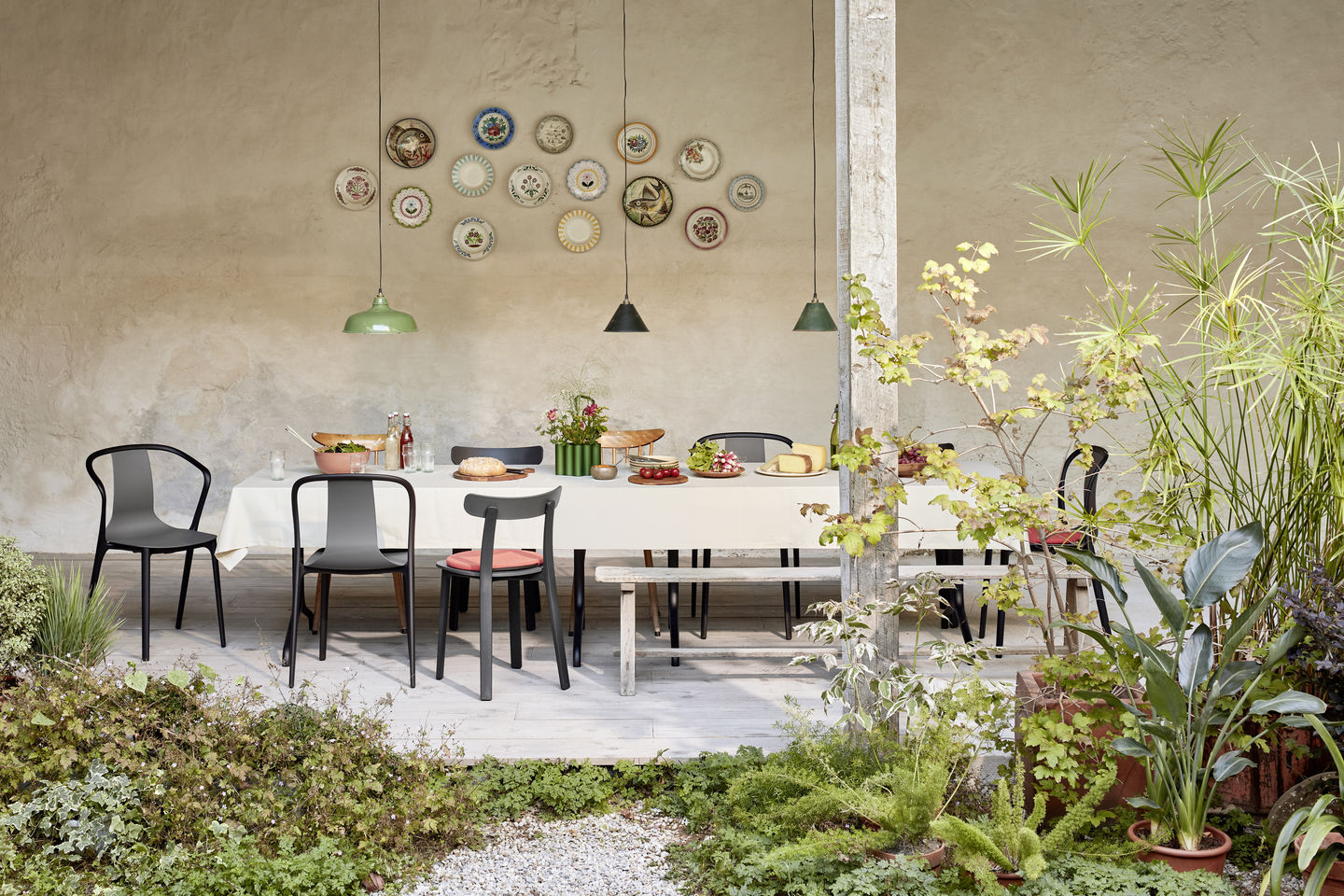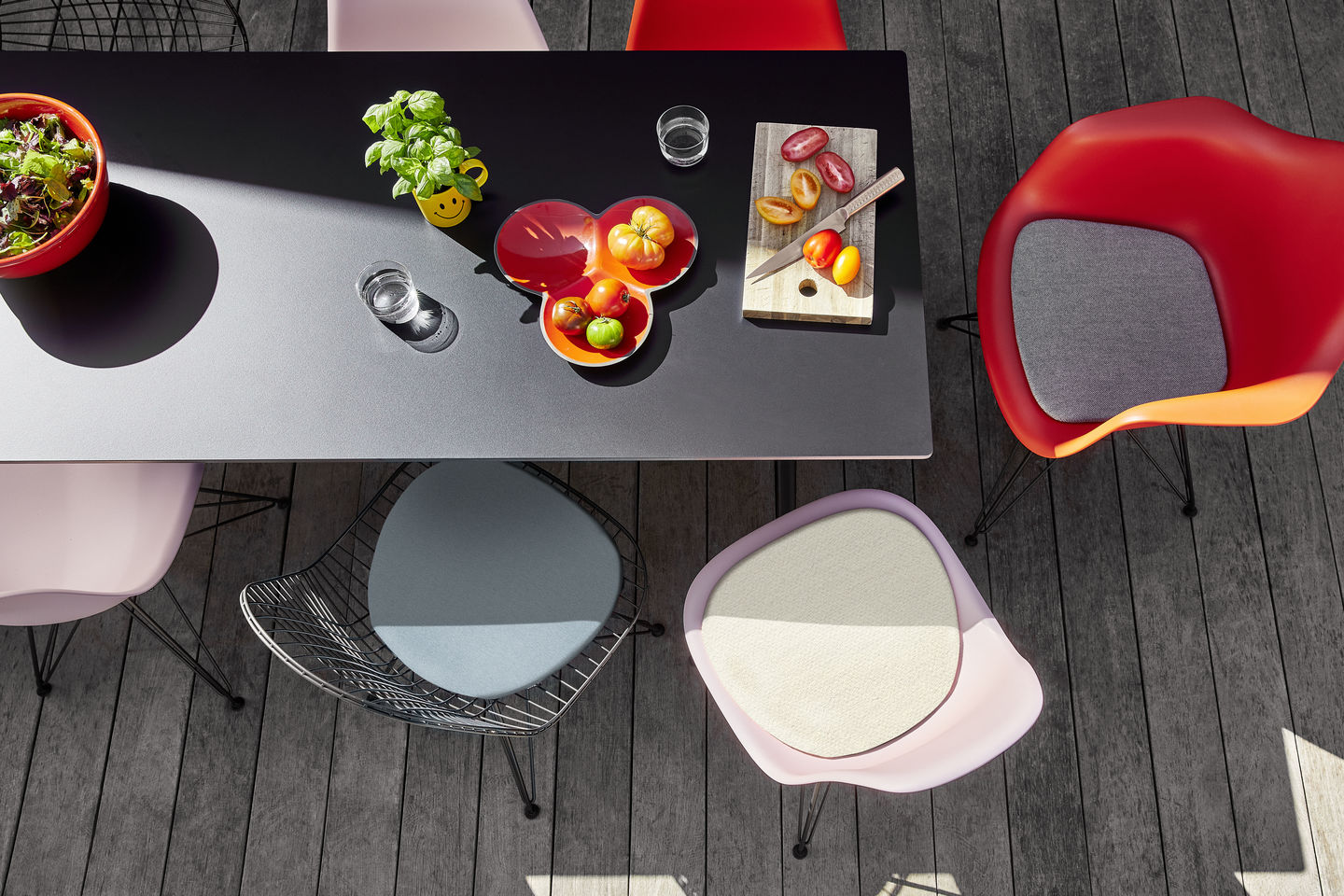 Round thing
Soft Seat Cushion Type B
Make yourself really comfortable on your chairs outside: the Soft Seat cushion type B fits the following Vitra design chairs: Eames Side Chair Family, E-Voc, Panton Chair, Panton Classic, HAL Armchair, HAL Sidechair Family.
Sitting comfortably
Soft Seat cushions from Vitra
For better sitting comfort: with a seat cushion it is much more pleasant and warmer to sit on your favourite chair - with the Soft Seats from Vitra you are perfectly equipped. The loose seat cushions provide the right level of comfort on unupholstered chairs. They consist of a 2 cm thick thermal fleece that is 100% recyclable.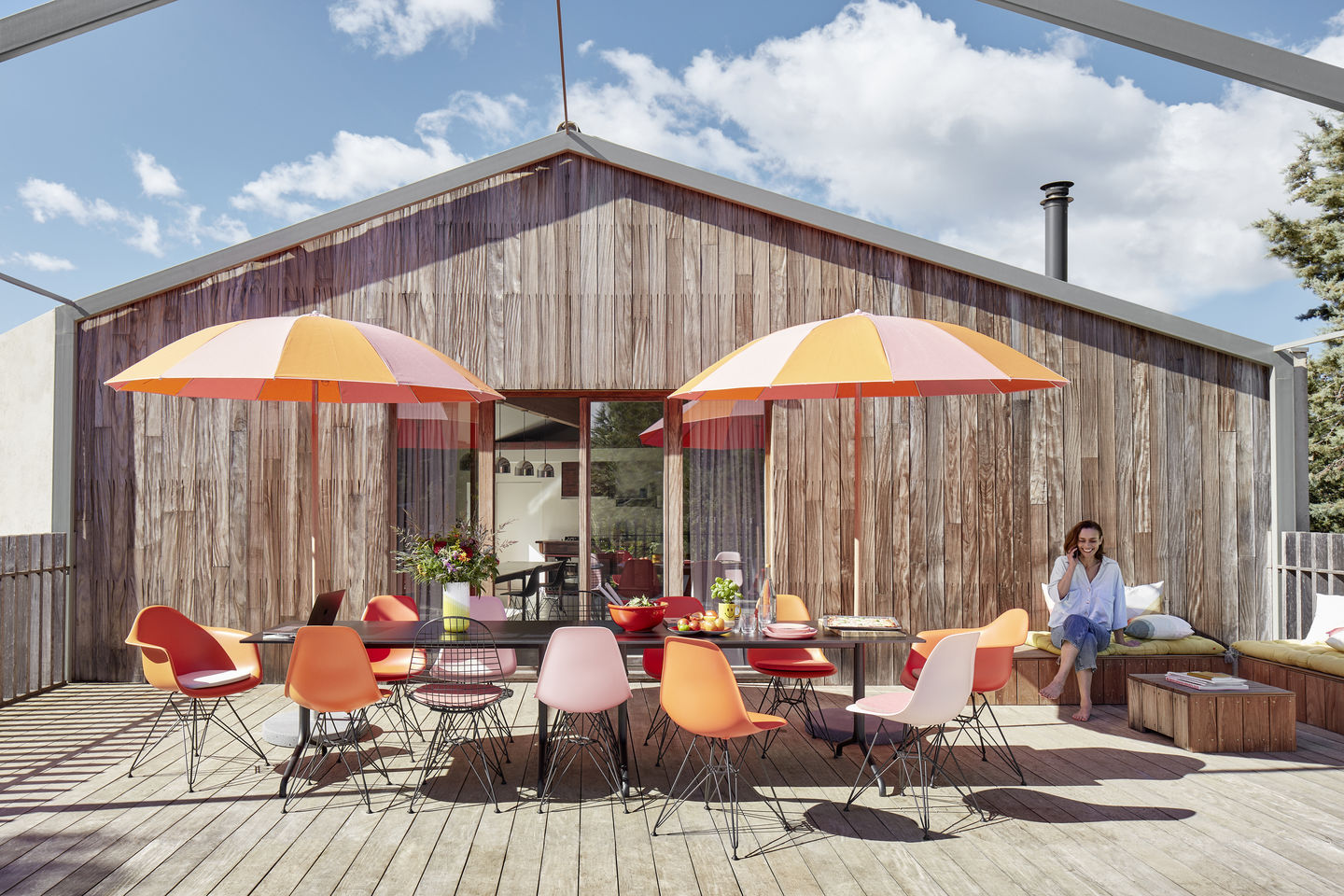 Vitra - more than just design
Vitra's claim is to create design objects that are timeless and long-lasting. And so can be passed on from generation to generation without losing any of their charm or quality.
So if you choose Vitra, you choose a piece of furniture or home accessory that will accompany you for a long time and enrich your life for many years to come.