Home Office - A trend that is spreading
More and more companies allow their employees to work partly or completely within their own four walls. A model that has many positive effects in practice: Greater concentration, better work-life balance, increased productivity, secure childcare. The list could be extended by many more points, but it will soon become clear that both you as an employee and your employer can benefit from home office solutions. If you get it right.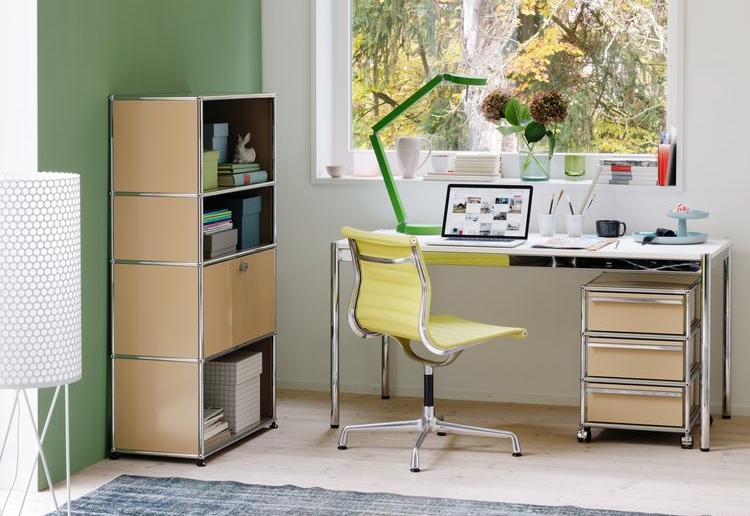 Working at your own rhythm
Flip open your laptop and get on the couch? Wait, you shouldn't make it that easy in your home office! Especially not if you want to replace the company office one hundred percent with your own. Sure, the home office model is now gradually gaining ground. But to make sure that work at home is also easy, you need to think about a few things beforehand:
What do I need to be able to work effectively?
What habits do I have when working?
How important is a pleasant atmosphere to me?
Where can I concentrate best?
How can I maintain social contact with my colleagues?
All a matter of furnishing
In the home office, you can design a workplace that not only suits your living situation, but also contributes to a positive working atmosphere. No matter whether you convert your own room into an office or create a niche for work within the living area - you decide what you like and under which circumstances you can work in a concentrated manner. You should also include your family in these considerations.
What do you need for your own office? The technical basis with computer, internet connection, printer and co. is only half the battle. Equally important is the furnishings. So go into more detail with your thoughts:
How much space is available to me?
What are the possible positions?
How large should the desk be? (Possibly also height adjustable?)
Where are documents and folders stored?
Do I need an ergonomic office chair?
Which colours influence my mood when working?
Do I value direct, indirect or natural light?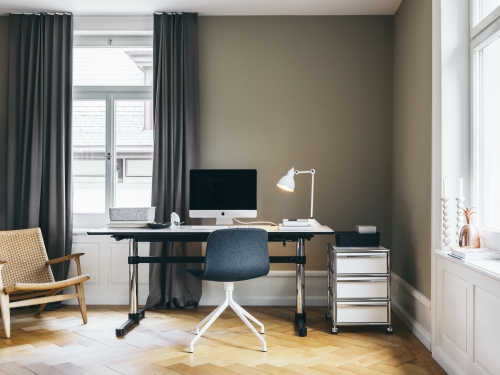 The solution: USM Home Office
A person's character traits are as individual as the demands they make on their own workplace. And the more the home office can be adapted to your habits, the more comfortable you feel at work - a simple equation.
With USM Haller you have an absolute expert at your side for home office furnishing. The modular furniture system from the traditional Swiss company promises enormous flexibility in the design of your office. Whether shelves, mobile pedestals, desks or functional combinations: This furniture adapts to you and not vice versa. Due to their simple and at the same time noble appearance, they enhance every study and also provide extraordinary accents in the living area.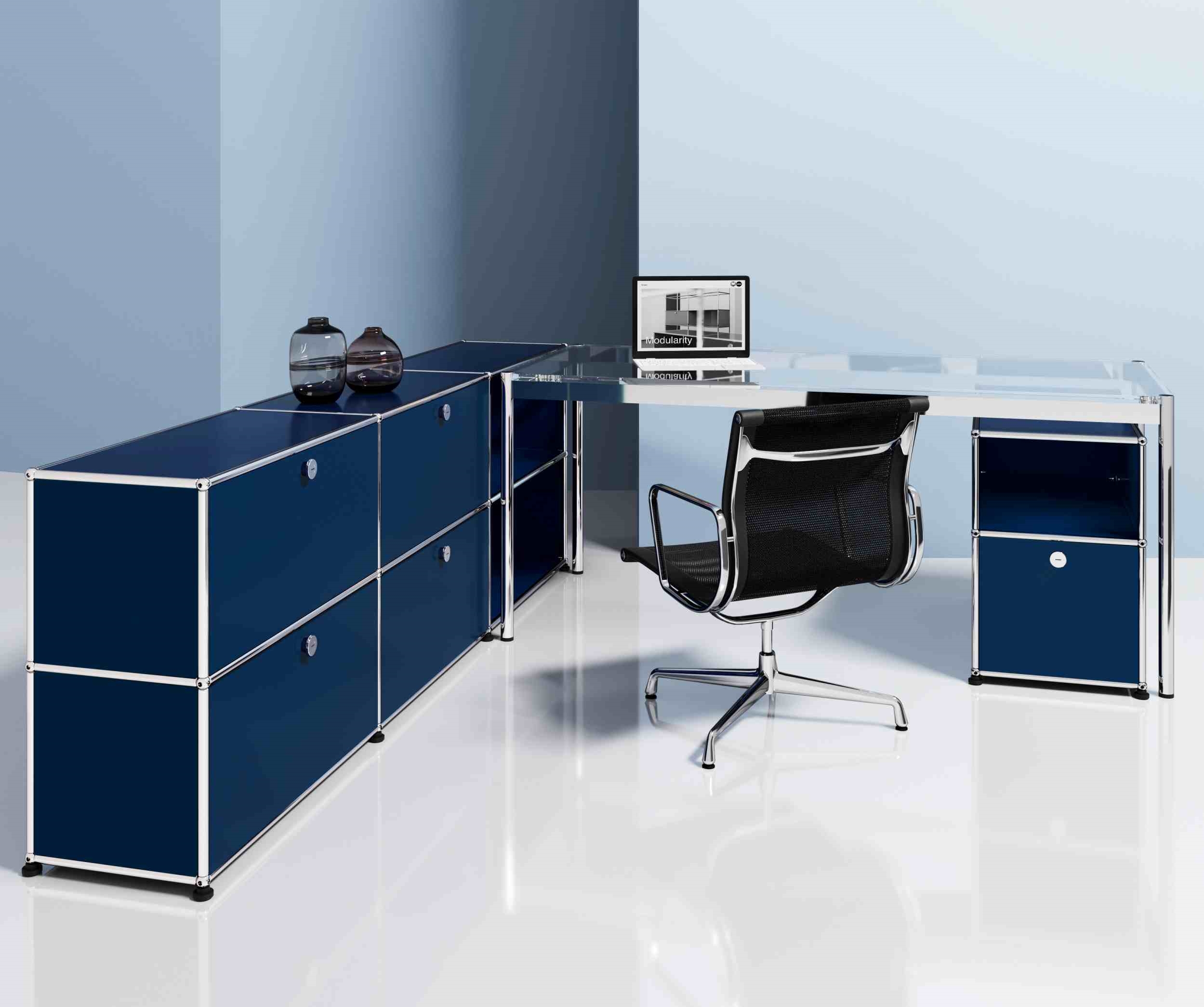 Elegant
Unique design language
USM Homeoffice stands for stylish and distinctive office furniture made to measure. Chrome-plated spheres, tubes and monochrome panels in glass or metal form the simple basis of the iconic design. The result is clear lines that radiate practicality and professionalism. Added to this is a timeless charm.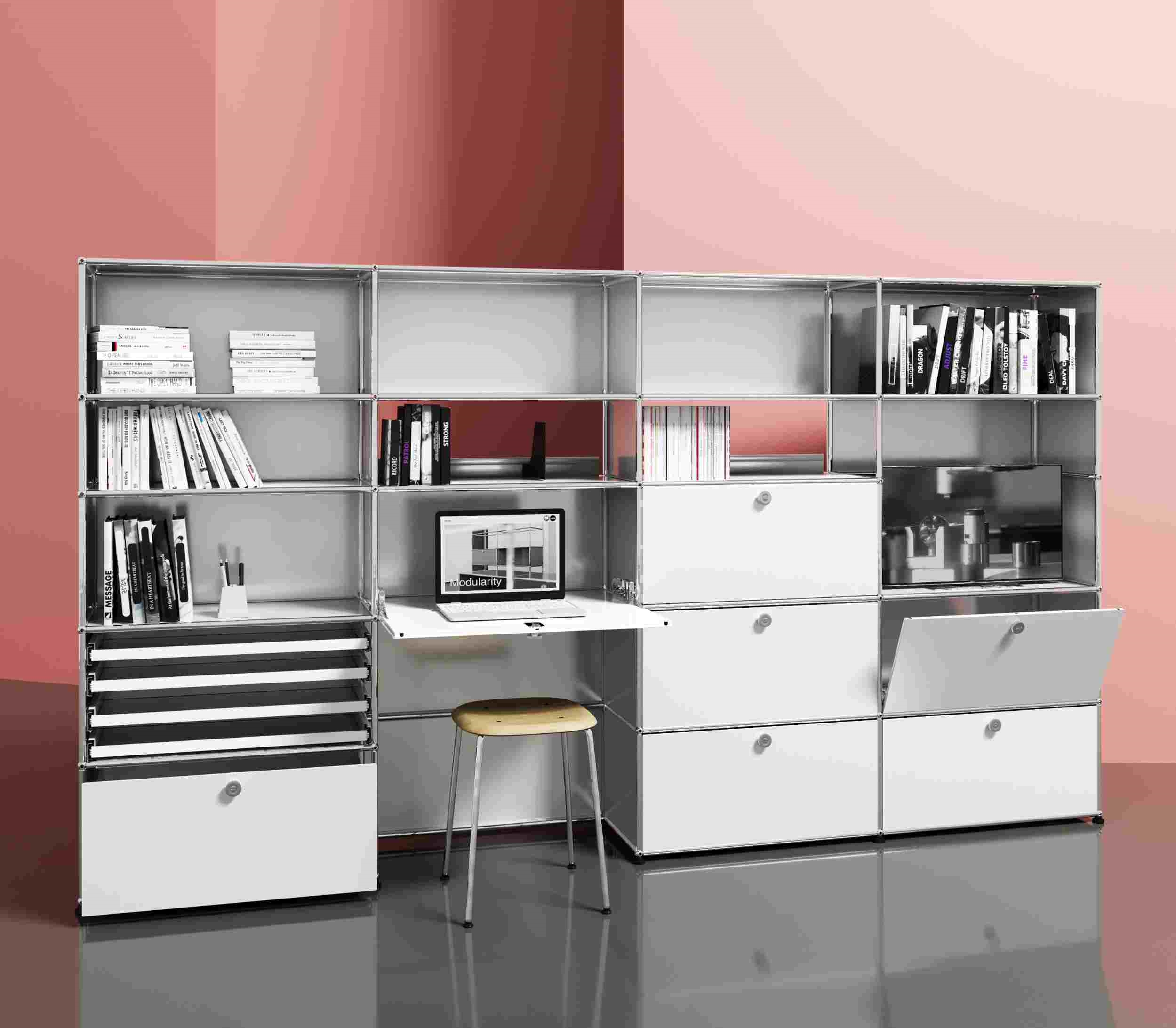 Individual
Adaptable construction
Use the USM Haller Configurator to create something that exactly meets your requirements, or choose an already finished piece. The USM system is one thing above all: adaptable. Thanks to the modular design, the furniture can be easily converted at a later date.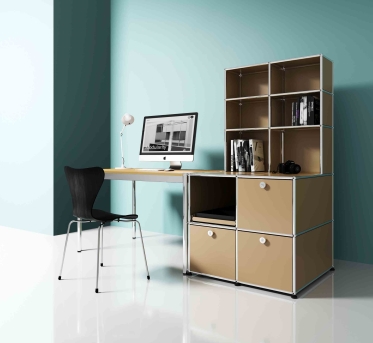 Smart
Clever ideas in everyday life
These include, for example, integrated connections for PCs and smartphones with invisible cable routing or swivel arms for monitors. Writing utensils and other office supplies can be conveniently and carefully stored in the USM Inos boxes and stowed inside your office furniture.
Choose your USM Home Office furniture